In case you didn't know, the BBC continues to add provocative, clever, funny shows on their various radio stations, only to then combine these complete seasons of unique, mostly-excellent content as audio books.
Over the last few years, we've added many of these daring, unique series on our OverDrive website, ready to be devoured in long and short sittings, or passively enjoyed whilst pruning the roses, and washing the car.
Below are recent BBC audio book favourites assembled to represent the many facets of the BBC comedy-template – original ghostly comic-dramas, expertly acted mockumentaries, intricately plotted true-life one-woman shows, panel shows devoted to the strange, curious and hilarious and small town comedy-monologues that reveal a regions very heart and soul.
Read further for brief reviews of these BBC-faves – good listening!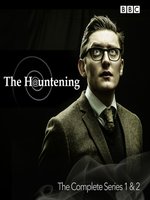 The Hauntening, Tom Neenan (Audiobook)
Comic writer, Tom Neenan has authored a truly original combination of modern comic sitcom and Black Mirror-lite supernatural scenario. Demonic fridges threaten, dating apps haunt suddenly, and podcasts are inhabited by murderous spirits. Neenan adopts an awkward, self-obsessed persona lending an underlying vulnerability to spooky proceedings whilst the accomplished production is full of effective sound effects, ambience and sharp jokes. Expect the odd genuine scare, but more often a deep satisfying belly laugh.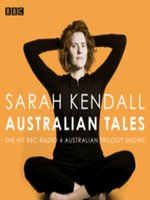 Sarah Kendall–Australian Tales, Sarah Kendall (Audiobook)
Each one of Kendall's Australian Tales is a complete and compelling story in its own right, but all the tales together represent a significant achievement of comic-tragic story telling. Each tale leaps backwards and forwards and time, challenging your attention and grabbing it at the same time, whilst remembering difficult teenage years, ongoing family tensions and those awkward yet unforgettable moments that create change and form identity. Kendall's natural, funny narration is suited to the candid subject matter, providing carefully judged pathos and comic timing to proceedings. Winner of the 2018 Writers' Guild Award for Best radio Comedy and the Silver Aria Award for Best Storytelling.
'A mini masterpiece of tragicomic storytelling' **** – The Times.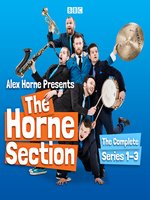 Alex Horne Presents the Horne Section, The Complete Series 1-3, Alex Horne (Audiobook)
Famously partly responsible for TV series Taskmaster and classy intermissions on 8 out of 10 Cats Does Countdown, Alex Horne and the Horne Section also produced silly, brilliantly played musical radio comedy shows through 2012 – 2014. The complete series is frantically performed in front of a receptive studio audience, also starring special comedy guests like Nick Helm, Sara Pascoe and Matt Lucas. Song titles include 'Ode To Tash's Fashion Sense,' 'Those were the days (of the week)' and 'Battleships! theme song.' Expect hours of punishing puns, hit-and-miss novelty songs and surprisingly competent musicality.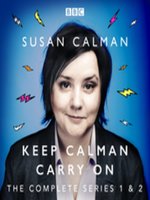 Susan Calman–Keep Calman Carry On, Susan Calman (Audiobook)
'My name is Susan Calman and I am a very tense person.' So begins episode one of Keep Calman carry on. Susan Calman then begins to find some way to cope with her tension through trying something new, designed to distract, help unwind and relax. Whether through viewing art with Phill Jupitus, gardening with Val McDermid, visiting a music festival with Robin Ince or hill walking with Muriel Gray, Calman gamely and enthusiastically embraces new experiences with an open spirit and genuineness, unrelated to conventional ideas of success and failure. In this case, if you try, you succeed. Listening to this excellent series may make you want to be a better person.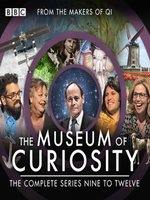 The Museum of Curiosity–Series 9-12, John Lloyd (Audiobook)
Now well into its tenth year, The Museum of Curiosity has become a reliable and ingenious mainstay of the UK comedy radio scene. Through 14 series, famed comedy producer John Lloyd has hosted comedians, historians, scientists, politicians and more from across the world in a compelling chat show devoted to the quirky, unusual and surprising. Each season is hosted by Lloyd with a different comedian including Bill Bailey, Jo Brand, Sean Lock, Sarah Millican and each episode introduces three new guests willing to add a virtual exhibition to the ever-growing curious museum of oddities. Each season is renewed by its new comedian co-host and the list of carefully chosen guests provide an old-school intelligence and fresh chemistry to proceedings – a series built to last.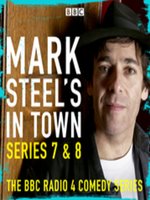 Mark Steel's In Town–Series 7 & 8, Mark Steel (Audiobook)
Everyone lives in a small town, in one way or another and Mark Steel's warm evocation of village, seaside and country life has become a portrait of enduring everyday strangeness. From rampant goats and peacocks over-running small holdings, to inland 'seaside' towns with identity crises, Steel identifies cultural quirks whilst warmly roasting the expectant helpless towns he visits. The best episodes involve the towns-folk themselves questioning Steels humourous, often honest observations (and biases) on the Loch Ness monster, Hepton Bridge or Matlock Bath. The many episodes of Mark Steel's in Town combined almost equate to a complete life-time of observations, worth experiencing.
More BBC Audiobooks well worth listening to!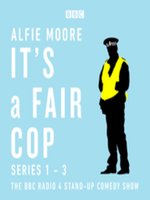 It's a Fair Cop–Series 1-3, Alfie Moore (Audiobook)
Ever wondered what sort of a police officer you might make? Alfie Moore spent eighteen years on the Humberside police force before turning to stand-up comedy. In each episode of this live stand up show, he takes his audience through a scenario based on a real life case, and tasks them with deciding how they would have acted in the circumstances.
"Brilliantly funny, genuinely hilarious" – David Mitchell
(adapted from Overdrive description)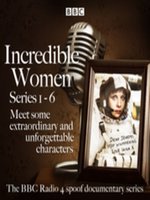 Incredible Women, Series 1-6, Rebecca Front (Audiobook)
Rebecca Front and Jeremy Front star in this series of spoof documentaries looking at the lives of some extraordinary and unforgettable characters. We meet some truly remarkable women, such as controversial children's writer and wolf enthusiast Eleanor Fane-Gore; 'Media Integrity Czar' Valerie Panther; MI5 whistle-blower Helen McKee; fashion guru Tish Watts; child star Mandy Fenwick; Irina Stonkus, soon to be the first woman on Mars; and National Treasure Dame Cicely Leyland.
'This is not just good, it's excellent and shows that quality writing can transform radio comedy into something that's laugh-out-loud funny.' Radio Times
(adapted from Overdrive description)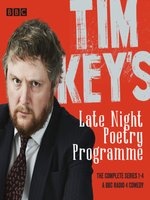 Tim Key's Late Night Poetry Programme–The Complete Series 1-4, Tim Key (Audiobook)
Ever wondered just how much of life you can understand through poetry? Tim Key is never far from stage and screen – from Peep Show to Alpha Papa to Taskmaster. But now he's back doing what he does best – attempting to recite poetry whilst tormenting his friend and musician, the equally brilliant, and long suffering, Tom Basden. From ruminating on the meaning of family via his narrative poem The Godfather, attempting to get to the bottom of death via his poem The Boy Who Faked His Own Death, and also organising an impromptu stag party, Tim Key uses poetry to help him understand every situation.
'In any other sphere apart from comedy, we'd probably class this way of looking at the world as certifiable. Here it feels like genius.' The Telegraph
(adapted from Overdrive description)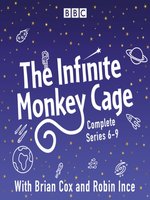 The Infinite Monkey Cage, Series 6-9, Brian Cox (Audiobook)
Brian Cox and Robin Ince present a witty, irreverent look at the world according to science. The Infinite Monkey Cage has become one of BBC Radio 4's most popular science based programmes. In each episode physicist Brian Cox and comedian Robin Ince delve into a particular field of science, with the help of guests from the worlds of science, academia and entertainment.
(adapted from Overdrive description)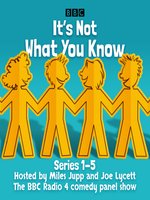 It's Not What You Know, Series 1-3, BBC Radio Comedy (Audiobook)
What would Jonathan Agnew do if he wasn't a cricket commentator? Who would play Romesh Ranganathan in a film of his life? What's the naughtiest thing Sara Pascoe did as a child? It's not what you know, but who you know that matters… and indeed, how well you know them. The show is a bit like 'Mr and Mrs', except that it's not played by husbands and wives. Instead, panellists can pick anyone they like: dad, cousin, best friend, mother-in-law. All these burning questions, and more, will be answered in this BBC comedy panel show hosted by Miles Jupp, and Joe Lycett where panellists are tested on how well they know their nearest and dearest.
(adapted from Overdrive description)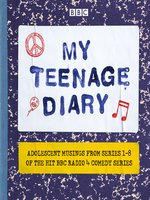 My Teenage Diary, Various (Audiobook)
Forty-five episodes from Series 1-8 of the Sony Award-winning BBC Radio comedy show, hosted by Rufus Hound
(adapted from Overdrive description)