Check out some of these new arrival CDs, including new albums by our very own Drax Project and Algel Olsen which received rave reviews. The highly anticipated The Beatles' 'Abbey Road' 50th anniversary editions (2CDs and 3CDs+Blu-ray) have also arrived. Come down to Arapaki Manners Library and get them.
New Albums
Drax Project [album]. / Drax Project
"Drax Project unveiled a new single "Catching Feelings" featuring fellow New Zealanders SIX60 off of their self-titled debut album. The jazz-inspired pop group has vamped up the track with infectious harmonies, relatable lyricism, and wistful, hypnotic vocals. With the new body of work underway, Drax Project is gearing up to take the world by storm." (adapted from mightyape.co.nz) Check out also our Wellington Music Blog and Facebook to find out more about the Wellington music and musicians.
All mirrors. / Olsen, Angel
"The descent into darkness is a trope we find time again across history, literature and film. But there's also an abyss above. There's a winding white staircase that goes ever upward into the great unknown — each step, each turn, requiring a greater boldness and confidence than the one before. This is the journey on which we find Angel Olsen. But all along, Olsen was more concerned with a different kind of path, and on her vulnerable, Big Mood new album, 'All Mirrors', we can see her taking an introspective deep dive towards internal destinations and revelations. In the process of making this album, she found a new sound and voice, a blast of fury mixed with hard won self-acceptance." (adapted from amazon.co.uk)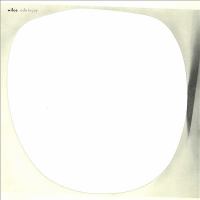 Ode to joy. / Wilco
" The album follows on from 2016's, rather sombre 'Schmilco'. 'Ode to Joy' is everything the title suggests, according to frontman Jeff Tweedy in a press release, the record's, 'full of really big, big folk songs, these monolithic, brutal structures that these delicate feelings are hung on'." (adapted from amazon.co.uk)
Lost girls. / Bat For Lashes
"Lost Girls is another brilliant full-length in Khan's incredible, acclaimed discography, mixing sounds she's always loved – heavy bass lines, synth arpeggios, Iranian pop beats, cascading choruses – with some of her finest songwriting to date. It's an album full of romance, an homage to Los Angeles, to being a kid in the 80's, to films that touched and changed her life." (adapted from amazon.co.uk)
No home record. / Gordon, Kim
"A co-founder of the legendary Sonic Youth, Gordon has performed all over the world, collaborating with many of music's most exciting figures. Despite the exhaustive nature of her résumé, the most reliable aspect of Gordon's music may be its resistance to formula. Songs discover themselves as they unspool, each one performing a test of the medium's possibilities and limits. Her command is astonishing, but Gordon's artistic curiosity remains the guiding force behind her music. 'No Home Record' is an expert operation in the uncanny. You don't simply listen to Gordon's music; you experience it." (adapted from amazon.co.uk)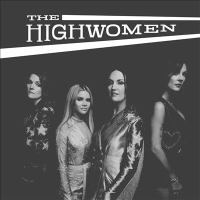 The Highwomen. / Highwomen
"The Highwomen is a new collaborative movement formed by Brandi Carlile, Natalie Hemby, Maren Morris and Amanda Shires. The collective's highly anticipated self-titled debut album, produced by Grammy Award-winning producer Dave Cobb. Continually demonstrating the importance of inclusion and collaboration, The Highwomen are joined by several guest musicians, vocalists and songwriters across the album. The project features Sheryl Crow, Jason Isbell and many more." (adapted from amazon.co.uk)
Juice B crypts. / Battles (Musical group)
"On their first album without bassist/guitarist Dave Konopka, Battles reinvent themselves once again with a tight set of songs that nevertheless push their musical boundaries. Their ability to simultaneously streamline and elaborate on their music isn't exactly new; after all, Tyondai Braxton's exit after 'Mirrored' prompted them to create 'Gloss Drop"s exhilarating mix of experiments and hooks. On 'Juice B Crypts', there's a similar feeling of rebirth." (Catalogue)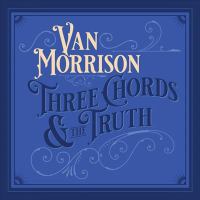 Three chords & the truth. / Morrison, Van
"His sixth album in just four years, 'Three Chords & The Truth' is further proof that Van Morrison is one of the greatest recording artists of all time and a creative force to be reckoned with. The album was produced and written by Van Morrison (except for 'If We Wait for Mountains' which was co-written with Don Black)." (adapted from amazon.co.uk)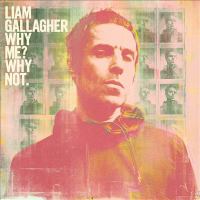 Why me? Why not. / Gallagher, Liam
"'Why Me? Why Not' is subsequently a clear upgrade on 'As You Were', but not a radical departure, which will come as a relief to Liam's loyal fans. Highlights include the soulful One Of Us, which includes Liam's son Gene Gallagher's debut on bongos ("he nailed it!"), the aching balladry of Once ("got a bit of Pink Floyd's The Wall about it"), the raw guitar bounce of Be Still, and the title track, Why Me? Why not, which Liam describes as "having a Beatles on Come Together vibe.". Liam Gallagher: both eyes firmly fixed on the horizon, as ever. Because he knows, the best is still come." (adapted from amazon.co.uk)
Reissues/ Box-sets

Abbey Road : 3CD anniversary edition. / Beatles
Abbey Road : 2CD anniversary edition. / Beatles
"In many ways, Abbey Road stands apart from the rest of the Beatles' catalog, an album that gains considerable strength from its lush, enveloping production — a recording so luxuriant, it glosses over aesthetic differences between the group's main three songwriters and ties together a series of disconnected unfinished songs into a complete suite. Where Sgt. Pepper pioneered such mind-bending aural techniques, Abbey Road truly seized the possibilities of the studio and, in doing so, pointed the way forward to the album rock era of the 1970s." (Catalogue)
Country music : a film by Ken Burns : the soundtrack.
""If you write the truth and you're writing about your life, it's going to be country." Loretta Lynn COUNTRY MUSIC, the eight-part, 16-hour film by Ken Burns, chronicles the creation of a truly American genre of music through the songs and stories of its greatest trailblazers. 'Country Music A Film By Ken Burns (The Soundtrack)' includes more than 100 timeless classics as heard in the film, including songs by The Carter Family, Jimmie Rodgers, Bill Monroe, Bob Wills, Hank Williams, Johnny Cash, Loretta Lynn, Charley Pride, Willie Nelson, Dolly Parton and many more. This deluxe 5CD set includes 68 pages of liner notes and rarely seen archival photos, documents and memorabilia." (adapted from amazon.co.uk)