men say that one day
that lagoon will devour you"
— dear matafele peinam, by Kathy Jetnil-Kijiner
Up until surprisingly recently, climate change was a neglected topic in the world of fiction. Environmentalist Bill McKibben addressed this in his 2006 essay What the Warming World Needs Now is Art, Sweet Art, pointing out the lack of impact climate change had had on fiction and art compared to previous societal challenges.
However over the last few years things have changed: books focussing on the climate emergency are being published faster than ever, including in New Zealand. Authors have taken up McKibben's challenge to use fiction to examine the changing world around us, to spur us into action. This undertaking has extended to organisations such as Track Zero and Verb Wellington, both of which have promoted the transformational power of literature.
Yet despite climate change's more prominent role in local fiction, another question stands out: exactly whose climate stories are being published–and whose aren't? As Lani Wendt Young recently pointed out, in 2015 only one percent of fiction published in New Zealand was written by Pasifika writers, and only four percent by Māori. And yet Māori and Pasifika communities are disproportionately affected by climate change.
Over the next few weeks Wellington City Libraries will be releasing a series of interviews with publishers, editors and authors whose work has addressed the climate emergency in Aotearoa and the Pacific. Their work spans different genres, languages and formats, but all of them tackle climate change and its complexities. To get things started we've got a booklist of local climate fiction and non-fiction for you to browse–and if there's an author or work you'd like to see included, please let us know!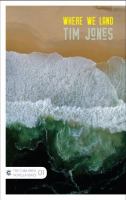 Where we land / Jones, Tim
"A New Zealand Navy frigate torpedoes a boat full of refugees fleeing a drowning country and Nasimul Rahman is one of the few survivors. First he has to reach the shore alive and then he has to avoid the trigger-happy Shore Patrol, on alert to stop climate change refugees entering the country. Donna is new to the Patrol. When word comes through that the Navy has sunk a ship full of infiltrators and survivors might be making their way ashore, it sounds like she might be put to the test." (Adapted from Catalogue)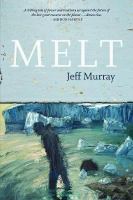 Melt / Murray, Jeff
"This novel is an urgent, crushing observation of adaptation and exclusion amidst preparation to settle Antarctica as climate destruction starts to bite. New Zealand in 2048, gateway to the melting continent, is thrust into the centre of the climate crises. Vai Shuster, the Advocate of a tiny, broken island, must find a place for her community in a world that's not sure it needs the poor." (Catalogue)
So many islands : stories from the Caribbean, Mediterranean, Indian and Pacific Oceans
"Giving voice to challenges and triumphs, these writers paint a vibrant portrait of what it is like to live, love and lose the things most precious to them on the small islands they call home. Voicing global issues such as climate change and nuclear testing in the Pacific – a fight close to the heart of these precariously poised islands – to petty politics and the gaps between generations, readers will find universal connections with these worlds and words." (Adapted from Catalogue)
High water
"Eleven of New Zealand's best cartoonists take a speculative stab at the looming threat of climate change in this thoughtful, provoking and sometimes hilarious collection. With tales ranging from washed-up celebrity polar bears, to giant post-apocalyptic crabs, High Water takes the reader on a thrilling romp through one of the most important issues of our time. Contributors include Dylan Horrocks, Sarah Laing, Chris Slane and many others." (Adapted from Catalogue)
Sea change : climate politics and New Zealand / Hayward, Bronwyn
"The scientific consensus is clear: our climate is changing and action is needed urgently. Yet at the same time, it can seem that the solutions needed are too large and the problem too insurmountable. Bronwyn Hayward is an international expert on sustainability, youth politics and democracy. In Sea Change: Climate Politics and New Zealand she lays out what New Zealand and New Zealanders could do to keep the average global temperature rise under 1.5 degrees." (Adapted from Catalogue)
Ruby and the blue sky / Dewar, Katherine
"Grammy night: Ruby wins 'Best Song' and makes an impulsive acceptance speech that excites nature lovers across the world. While Ruby and her band celebrate, an extreme evangelical sect, funded by covert paymasters, dispatches a disciple on a ruthless mission to England. As the band plays its sold-out tour, Ruby is pursued by eco-groupies insisting she use her new fame to fight climate change. Back home, Ruby must confront a challenge not even tea, beer or her mum's veggie lasagne will make go away…" (Catalogue)
Star sailors / McNaughton, James
"In the not too distant future, the effects of climate change devastate the world and New Zealand becomes a haven for elites. When a young couple from the wrong side of the tracks gain entry into Wellington's most exclusive gated community, it appears their troubles are over. But they find themselves divided over the identity of Sam Starsailor, an alien prophet who has washed up on a beach near New Hokitika and is said to bring warnings from another planet." (Adapted from Catalogue)
Towards a warmer world : what climate change will mean for New Zealand's future / Meduna, Veronika
"The year 2014 was the hottest on record since we've begun collecting global temperature measurements in 1880. As new thresholds are breached, acclaimed RNZ science writer Veronika Meduna explores our future in a warmer world. Beginning with lessons from our ancient geological past, this BWB Text draws on current observations and increasingly sophisticated climate models to describe possible end-of-century scenarios for New Zealand." (Adapted from Catalogue)
Mistory : a novel / Temple, Philip
"Following Annie's strange death, her partner is forced to think about what he has allowed to happen to his life, his community and his country. His diary, kept during the year of The Change, reveals how the example Annie left him, and the mission of his young sister Sophie, drive him to escape the life of a bureaucratic cipher and work with the Movement in its fight to bring back a free and fair way of life." (Adapted from Catalogue)