"I am a horror maniac who prefers to stay at home."
― Junji Ito, writer of Uzumaki
If you're a discerning horror fanatic, you know it can be difficult to find a story that scratches your particular genre itch; after all, those that scare easily don't always scare equally. That's why we've put together this list of recent horror graphic novels to help you feed your particular horror obsession (or maybe help you start a new one).
Are you into monsters? Then check out the new Swamp Thing collection Roots of Horror featuring the best of DC's writers and artists, or The Immortal Hulk, featuring a new undead twist on Marvel's Green Goliath.
Do your interests lean more toward folk horror? Try webcomic artist Emily Carroll's collection of Brothers Grimm-style horror tales Through the Woods, or Hellboy: The Wild Hunt, which inspired the 2019 Hellboy film.
Like your horror incomprehensible and weird? Grant Morrison and Chris Burnham's ultimate haunted-house-in-space comic Nameless, or Uzumaki from horror manga artist Junji Ito — where singular obsessions lead a small town to ruin — might have what you're after.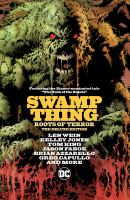 Swamp Thing : roots of terror : the deluxe edition / King, Tom
"On Halloween, the barrier between world's grows thin–and only the Swamp Thing is strong enough to face the monsters that come from the other side. In addition, this book also features the final Swamp Thing story from the monster's co-creator, Len Wein. Originally intended as the start of a new series, presented here with art by Kelley Jones. Collects Swamp Thing: Winter Special #1 and stories from Swamp Thing: Halloween Giant, Cursed Comics Cavalcade #1, and Young Monsters in Love #1″ (Catalogue)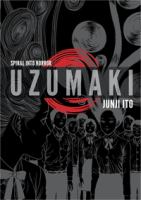 Uzumaki : spiral into horror / Itō, Junji
"Kurôzu-cho, a small fogbound town on the coast of Japan, is cursed. According to Shuichi Saito, the withdrawn boyfriend of teenager Kirie Goshima, their town is haunted not by a person or being but by a pattern: uzumaki, the spiral, the hypnotic secret shape of the world. It manifests itself in everything from seashells and whirlpools in water to the spiral marks on people's bodies. As the madness spreads, the inhabitants of Kurôzu-cho are pulled ever deeper into a whirlpool from which there is no return!" (Catalogue)
The immortal Hulk. Vol. 1, Or is he both? / Ewing, Al
"You know Bruce Banner. He's quiet, calm, never complains. He's a man who believes he can use the darkest elements of his personality to do good in the world. If someone were to shoot him in the head… All he'd do is die. But the horror lives deeper. A horror that refuses to die. When night falls something other than the man gets up again. The horror is the Immortal Hulk." (Catalogue)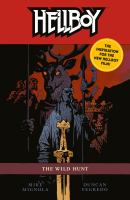 Hellboy : the wild hunt / Mignola, Michael
"The inspiration for the new film from director Neil Marshall and starring Strangers Things's David Harbour. Hellboy is called to England to take part in an ancient ritual of hunting giants, but quickly faces a much more dangerous enemy: Nimue, the Queen of Blood, who has risen with plans to create a monstrous army."  (Adapted from catalogue
Through the woods / Carroll, Emily
"A collection of five spine-tingling short stories"– Come take a walk in the woods and see what awaits you there. A fantastically dark and timeless graphic debut, for fans of 'Grimm Tales', 'The Melancholy Death of Oyster Boy' and the works of Neil Gaiman." (Catalogue)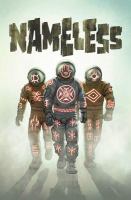 Nameless / Morrison, Grant
"With the asteroid Xibalba on a collision course with Earth, a group of billionaire futurists recruits the occult hustler Nameless for a mission to save the world." (Catalogue)