Books can be the people we never get to meet, ancestors or far neighbours."
― Elizabeth Knox, The Vintner's Luck
Throughout the year in a series of occasional blogs we in Wellington City Libraries aim to cover as many home grown New Zealand books as possible. And in this blog we have an absolutely bumper crop of new Aotearoa fiction. One of the many highlights in this latest selection of books is Elizabeth Knox's The Absolute book in which we find Elizabeth Knox's in scintillating masterful form dealing with huge issues within the context of Fantasy. This book lingers long in the mind and we would be surprised if it doesn't feature heavily in many people's best books of 2019 lists.
Amongst the many other books of note are Jeff Murray's climate change narrative Melt, one of 2019's many novels dealing with environmental collapse. Expect to see more era defining books on this topic released over the next few months too. Enjoy!
The absolute book / Knox, Elizabeth
"Taryn Cornick believes that the past is behind her – her sister's death by violence, and her own ill-concieved revenge. She has chosen to live a life more professional than personal. She has written a book about the things that threaten libraries – insects, damp, light, fire, carelessness and uncaring. The book is a success, but not all of the attention it brings her is good. There are questions about a fire in the library at Princes Gate, her grandparents' house, and about an ancient scroll box known as the Firestarter. " (Adapted from Catalogue)
Gone to Pegasus / Redgrave, Tess
"Its Dunedin 1892, and the women's suffrage movement is gaining momentum. Left to fend herself when her husband's commited to the Seacliff Lunatic Asylum, 23-years old Eva meets Grace, an outspoken suffragette wiht an exotic and mysterious past. As the friendship between the two women grows through shared love of music, Eva begins questioning the meaning of her marriage and her role as a woman. But Grace has a bullying husband and secrets she's been keeping from Eva, which could threaten the freedom both woman find themselves fighting for." (Catalogue)
Moonlight sonata / Merriman, Eileen
"It's the annual New Year family get-together. Molly is dreading having to spend time with her mother, but she is pleased her son will see his cousins and is looking forward to catching up with her brothers . . . Joe in particular. Under the summer sun, family tensions intensify, relationships become heightened and Molly and Joe will not be the only ones with secrets that must be kept hidden.
'No one must ever know.'" (Adapted from Catalogue)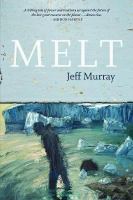 Melt / Murray, Jeff
"This novel is an urgent, crushing observation of adaptation and exclusion amidst preparation to settle Antarctica as climate destruction starts to bite. New Zealand in 2048, gateway to the melting continent, is thrust into the centre of the climate crises. Vai Shuster, the Advocate of a tiny, broken island, must find a place for her community in a world that's not sure it needs the poor." (Adapted from Catalogue)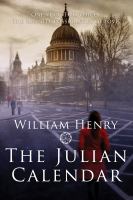 The Julian calendar / Henry, William
"A bright young photojournalist returns to London with the aim of releasing himself from a profound love affair that has stalled without explanation. Instead, he is derailed by memories of the secretive nurse who broke his heart, and rejuvenated by a man whose unexpected and intense friendship challenges the fundamental notion of love itself. The Julian Calendar is Simon's debut novel under the pseudonym William Henry." (Adapted from Catalogue)
The Rigel affair / L M Hedrick.
"Based on a true story. Charlie and Mattie meet after the 1941 Pearl Harbor attack. She's the girl of his dreams. But when he embarks for the Pacific war zones his letters are sporadic. Mattie is tormented by doubts. Did he truly love her, or was it only a dream?" (Adapted from Catalogue)
Nailing down the saint / Craig Cliff.
"Duncan Blake is a Kiwi filmmaker whose move to LA has not gone to plan. After a series of setbacks, he's working at a chain restaurant, his marriage is on shaky ground after a porn-related faux pas and his son won't stop watching Aladdin .When Duncan gets the chance to scout locations for a fated director's biopic of Saint Joseph of Copertino, it's the lifeline he's been searching for. But in Italy, in the footsteps of the seventeenth-century levitator, he must confront miracles, madness and the realities of modern movie making. A novel about the pursuit of dreams, the moral calculus this entails, and the possibility that the rational, materialist worldview isn't all it's cracked up to be." (Adapted from Syndetics summary)
Touching the universe / Romeo, Tom
"Ten years after his father's disappearance, Gordo Jenkins is on the brink of turning his life around. He's about to finish university and pursue his filmmaking dream, and he's fallen in love with Eleanor after a chance encounter in a Manhattan clinic. But then he's confronted with news of his father's whereabouts and must decide if he wants to put his life on hold again to see him. A few days later, Gordo and Eleanor begin a cross-country drive to Mexico to unravel the mystery of his father's disappearance – and confront the mystery of their own lives along the way"–cover." (Adapted from Catalogue)