Good advice is always certain to be ignored, but that's no reason not to give it.
– Agatha Christie
Ever since she was first published, Agatha Christie has been one of the most heavily borrowed authors in the world. But what do you do when you run out of Agatha's to read? Which authors can you turn to to fill the gap? Don't fret–help is at hand! Below is our selection of authors who we feel in some aspect fill the Christie gap. And as you can see, some are old, some are new, some are well known and some less so–but all we think are marvelous! Enjoy.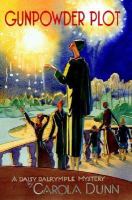 Gunpowder plot : a Daisy Dalrymple mystery / Dunn, Carola
"A magazine assignment takes a murderous turn for intrepid sleuth, the Honorable Daisy Dalrymple Fletcher, in this delightful new addition to Dunn's mystery series, set in 1920s England. Martins Press. In 1924 Daisy Dalrymple Fletcher travels to a friend's home to witness the estate's famous Guy Fawkes celebration. However, she gets more than she bargained for – family tensions, murder and an apparent suicide." (Catalogue) Also available as an eBook.
Malice at the palace / Bowen, Rhys
"The King's youngest son, George, is to wed Princess Marina of Greece, and the Queen wants Georgie to be her companion: showing her the best of London and dispelling any rumors about George's libertine history. The prince is known for his many affairs with women as well as men including the great songwriter Noel Coward. But things truly get complicated when one of his supposed mistresses is murdered. The Queen wants the whole matter hushed." (Catalogue)
Swing, brother, swing / Marsh, Ngaio
"Lord Pastern and Baggot is a classic English eccentric, given to passionate, peculiar enthusiasms. His latest? Drumming in a jazz band. His wife is not amused, and even less so when her daughter falls hard for Carlos Rivera, the band's sleazy piano player. Aside from the young woman, nobody likes Rivera very much, so there's a wealth of suspects when he is shot during a performance. Happily, Inspector Alleyn is in the audience." (Catalogue)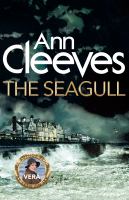 The seagull / Cleeves, Ann
"A visit to her local prison brings DI Vera Stanhope face to face with an old enemy: former detective superintendent, and now inmate, John Brace. Brace was convicted of corruption and involvement in the death of a gamekeeper – and Vera played a part in his downfall. Brace promises Vera information about the disappearance of Robbie Marshall, a notorious wheeler-dealer, if she will look out for his daughter and grandchildren…" (Adapted from Catalogue) Also available as an eBook.
Saturday big tent wedding party / McCall Smith, Alexander
"As the countdown to Mma Makutsi's wedding begins, all is not as it should be at the No.1 Ladies' Detective Agency. While investigating unpleasant occurrences on a southern cattle-post, Mma Ramotswe has reason to reflect on Rule No.3 of The Principles of Private Detection: never lie to the client. But as friends and family gather under starry African night skies, it turns out that even the most perplexing of apparitions – and the most shocking of crimes – may yield to rational explanation." (Catalogue)
The monogram murders / Hannah, Sophie
"Hercule Poirot's quiet supper in a London coffee house is interrupted when a young woman confides to him that she is about to be murdered. She is terrified, but begs Poirot not to find and punish her killer. Once she is dead, she insists, justice will have been done. Later that night, Poirot learns that three guests at the fashionable Bloxham Hotel have been murdered, a cufflink placed in each one's mouth. Could there be a connection with the frightened woman?" (Adaptede from Catalogue) Also available as an eBook.
The unexpected inheritance of Inspector Chopra / Khan, Vaseem
"On the day he retires, Inspector Ashwin Chopra inherits two unexpected mysteries. The first is the case of a drowned boy, whose suspicious death no one seems to want solved. And the second is a baby elephant. As his search for clues takes him across the teeming city of Mumbai, from its grand high rises to its sprawling slums and deep into its murky underworld, Chopra begins to suspect that there may be a great deal more to both his last case and his new ward than he thought." (Catalogue)
Talent for murder / Wilson, Andrew
"The details of Agatha Christie's sudden disapperance in the winter of 1926 remain unknown. What actually happened to her in those ten days? In his new novel Andrew Wilson tells a compelling story about what may have happened." (Adapted from Catalogue)