Wellington readers love a good thriller! Topping our most popular reads Good Girl, Bad Girl launches a new series for Michael Robotham, introducing criminal psychologist Cyrus Haven in this compulsive page turner. There's thrilling writing from Kate Atkinson, she features twice in our popularity list, with Transcription, where truth and invention catch up with an intelligence retiree, and Big Sky, with Jackson Brodie settling in to a new home, juggling parenting dog and humans as complex mysteries unfold. Character development drives Jo Nesbo's Knife, this intricate procedural crime novel is driven through a set of grueling investigations, but as the plot twists, feints and reveals readers will be propelled through this gritty piece of writing.
The Rosie Result is still a clear favourite, so popular we've given you three different ways to access it! So if you're downloading it to listen or read, or picking up a paper copy, the final installation of this quirky trilogy will warm your heart. Inspired by her Italian heritage Pellegrino addresses rural-urban drift with a life changing opportunity for her characters and a town in need of new people. Delicious food and delightful setting has clearly charmed Wellington library users.
Is your favourite in the list?

1.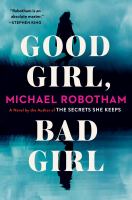 Good girl bad girl / Robotham, Michael
"A girl is found hiding in a secret room in a house being renovated after a terrible crime. Six years later, the same girl is living in a secure children's home with a new name, Evie Cormac. She initiates a court case demanding the right to be released as an adult and psychologist Cyrus Haven is sent to interview Evie. She's damaged and destructive, yet possessed of a gift, or a curse, that makes her both fascinating and dangerous to be with, the ability to tell when someone is lying. Soon he is embroiled in her unique and dangerous world, his life in utmost peril." (Catalogue)
2.
A dream of Italy / Nicky Pellegrino.
"Here is your chance to buy your own home in southern Italy for less than the price of a cup of coffee. The picturesque mountain town of Montenello is selling off some of its historic buildings for just one euro each. Elise is in her twenties and desperate to get on the property ladder. Edward wants to escape a life he finds stifling. Mimi is divorced and starting afresh. And there is one person whose true motivation won't be clear for some time. These four people all have a dream of Italy. And it's going to change their lives." (Syndetics summary)
3.
Big sky / Kate Atkinson.
"Jackson Brodie has relocated to a quiet seaside village in North Yorkshire. It's a picturesque setting, but there's something darker lurking behind the scenes. Jackson's current job, gathering proof of an unfaithful husband for his suspicious wife, seems straightforward, but a chance encounter with a desperate man on a crumbling cliff leads him into a sinister network. Old secrets and new lies intersect in this breathtaking new novel, both sharply funny and achingly sad, by one of the most dazzling and surprising writers at work today." (adapted from Syndetics summary)
4.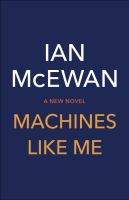 Machines like me and people like you / McEwan, Ian (print), (eBook), (eAudiobook)
"Charlie, drifting through life and dodging full-time employment, is in love with Miranda, a bright student who lives with a terrible secret. When Charlie comes into money, he buys Adam, one of the first batch of synthetic humans. With Miranda's assistance, he co-designs Adam's personality. This near-perfect human is beautiful, strong and clever – a love triangle soon forms. These three beings will confront a profound moral dilemma." (Catalogue)
5.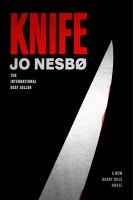 Knife / Nesbø, Jo
"A man like Harry had better watch his back…Following the dramatic conclusion of number one bestseller The Thirst, Knife sees Harry Hole waking up with a ferocious hangover, his hands and clothes covered in blood. Not only is Harry about to come face to face with an old, deadly foe, but with his darkest personal challenge yet. The twelfth instalment in Jo Nesbo's internationally bestselling crime fiction series." (Catalogue)
6.
The Rosie result / Simsion, Graeme C (print), (eBook), (eAudiobook)
"Don and Rosie are back in Melbourne after a decade in New York, and they're about to face their most important project. Their son, Hudson, is having trouble at school. Rosie is battling Judas at work, and Don is in hot water after the Genetics Lecture Outrage. The life-contentment graph, recently at its highest point, is curving downwards. For Don Tillman, geneticist and World's Best Problem-Solver, learning to be a good parent as well as a good partner will require the help of friends old and new. It will mean letting Hudson make his way in the world, and grappling with awkward truths about his own identity." (Catalogue)
7.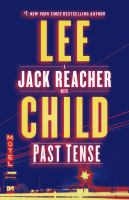 Past tense / Child, Lee (print), (eBook), (eAudiobook)
"Jack Reacher has extended his thumb and hit the pavement. His plan is to follow the autumn sun on an epic trip across America, from Maine to California. On a country road in rural New Hampshire, he sees a sign to a place he has never been: the town where his father was born. He thinks, 'What's one extra day?' and takes the detour. As Reacher explores his father's life, and strands of different stories begin to merge, he makes a shocking discovery: the present can be tough, but the past can be tense… and deadly." (Catalogue)
8.
Milkman / Burns, Anna (print), (eBook)
"Written in a perfectly-rendered Irish vernacular… Milkman is a tale of gossip and hearsay, silence and deliberate deafness. Middle sister is our protagonist. She is busy attempting to keep her mother from discovering her nearly-boyfriend and to keep everyone in the dark about her encounter with milkman. But when first brother-in-law, who of course had sniffed it out, told his wife, her first sister, to tell her mother to come and have a talk with her, middle sister becomes 'interesting'. The last thing she ever wanted to be. To be interesting is to be noticed and to be noticed is dangerous…" (Catalogue)
9.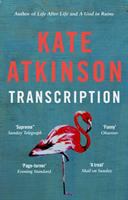 Transcription / Atkinson, Kate (print), (eBook), (eAudiobook)
"In 1940, eighteen-year old Juliet Armstrong is reluctantly recruited into the world of espionage. Sent to an obscure department of MI5 tasked with monitoring the comings and goings of British Fascist sympathizers. But after the war has ended, she presumes the events of those years have been relegated to the past forever. Ten years later, Juliet is unexpectedly confronted by figures from her past. A bill of reckoning is due, and she finally begins to realize that there is no action without consequence." (Catalogue)
10.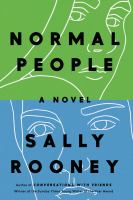 Normal people : a novel / Rooney, Sally (print), (eBook)
"At school Connell and Marianne pretend not to know each other. He's the star of the school football team, while she is lonely, proud, and intensely private. But, a strange and indelible connection grows between the two teenagers. Throughout their years at university, Marianne and Connell circle one another, straying toward other people and possibilities but always magnetically, irresistibly drawn back together. Sally Rooney brings her brilliant psychological acuity and perfectly spare prose to a story that explores the subtleties of class, the electricity of first love, and the complex entanglements of family and friendship." (Catalogue)