This month the selection of translated fiction has talent applauded in places of origin. From the best selling sensory immersion of the Japanese The Forest of Steel and Wool to the Eastern European reckoning of regime change. The Acts of My Mother shows the extent that political authority can preside over private lives. And Wioletta Grzegorzewska chronicles the voices and impressions of a 1990's Polish city as a young student moves there from the countryside.
Through a humourous tale and a deftly plotted thriller Italian writers explore the divine and corruption in the seat of the Vatican. God, as imagined by Giacomo Sartori, who develops a bit of crush on a comely geneticist. A novelist and a journalist join forces to weave a tale that reveals the underbelly of the holy city. A version of history is presented in Marilyn and Me when during the Korean war a local translator and the seductive songstress find friendship in a precarious environment.
From historical to contemporary this range of styles has something for everyone to discover.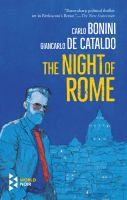 The night of Rome / Bonini, Carlo and De Cataldo, Giancarlo
"Things are changing in Rome. The new Pope, determined to bring radical reform to the Vatican, proclaims an extraordinary Jubilee year, one "of Mercy." A new center-left government replaces its disgraced predecessor. And with crime lynchpin Samurai in jail, his protégé Sebastiano Laurenti attempts to establish himself as the designated successor. Betrayals, ambushes and infighting will inevitably alter the fragile political balance in the Eternal City." (Catalogue)
The acts of my mother/ Forgách, András
"A son investigates his mother's past in this moving novel of family, lies, betrayal and forgiveness. Thirty years after the fall of communism in Hungary, as Andras Forgach investigated his family's past he uncovered a horrifying truth. His mother, whom he deeply loved, had been an informant for the Kadar regime. She had informed not only on acquaintances but on family, friends and even her children." (Catalogue)
I am God / Sartori, Giacomo
"Diabolically funny and subversively philosophical, Italian novelist Giacomo Sartori's I am God is the diary of the Almighty's existential crisis that ensues when he falls in love with a human… A geneticist and fanatical atheist who's certain she can improve upon creation. So he watches as the handsome climatologist who has his sights set on her keeps having strange accidents. A sly critique of the hypocrisy and hubris that underlie faith in religion, science, and macho careerism." (Catalogue)
The convert / Hertmans, Stefan
"Set at the time of the Crusades and based on historical events, The Convert is the story of a strong-willed young woman who sacrifices everything in the name of love. Originally known as Vigdis, the young woman changed her name to Hamoutal upon converting to Judaism. Hertmans retraces Hamoutal's footsteps as she makes her way south, fleeing her family, and then on to Sicily and ultimately to Cairo, where she sought asylum. It is a dizzying, often terrifying journey, full of hardships, that unfolds against the backdrop of the death and destruction of the Crusades." (Catalogue)
Accommodations / Grzegorzewska, Wioletta
"Accommodations follows Wiola after she leaves her childhood village, a close-knit agricultural community in Poland where the Catholic calendar and local gossip punctuate daily life. Her new independence in the nearby city of Czestochowa is far from a fresh start, as she moves between a hostel and a nuns' convent brimming with secrets, taking in the stories of those around her. In the same striking prose that drew readers to her critically acclaimed debut, Accommodations navigates Wiola's winding path to self-discovery." (Catalogue)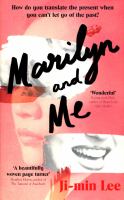 Marilyn and me / Lee, Ji-min (print), (eBook)
"It is the winter of 1954 and in the rubble-strewn aftermath of the Korean war Marilyn Monroe has come to Seoul to perform to the US soldiers stationed there. Alice, the woman chosen to be Marilyn's translator, was once Kim Ae-sun, before her name was stolen from her – along with so much else – by the war. Over the four days of Marilyn's tour, the two women begin to form an unlikely friendship. A gripping and heartwrenching novel of damage and survival, grief and unexpected solace, Marilyn and Me is a fascinating – and timely – insight into an extraordinary time and place." (Catalogue)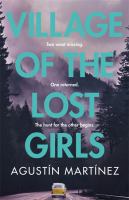 Village of the lost girls / Martínez, Agustín
"Five years after their disappearance, the village of Monteperdido still mourns the loss of Ana and Lucia, two eleven-year-old friends who left school one afternoon and were never seen again. Now, Ana reappears unexpectedly inside a crashed car, wounded but alive. The case reopens and a race against time begins to discover who was behind the girls' kidnapping. Most importantly, where is Lucia and is she still alive? Five years ago fatal mistakes were made in the investigation conducted after the girls first vanished, and this mustn't happen again." (Catalogue)
The forest of wool and steel / Miyashita, Natsu (print), (eBook)
"Tomura is startled by the hypnotic sound of a piano being tuned in his school. It seeps into his soul and transports him to the forests, dark and gleaming, that surround his beloved mountain village. From that moment, he is determined to discover more. Tomura embarks on his training, never straying too far from a single, unfathomable question: do I have what it takes? Set in small-town Japan, this warm and mystical story is for the lucky few who have found their calling – and for the rest of us who are still searching." (Catalogue)