The real voyage of discovery consists not in seeking new landscapes but in having new eyes.
– Marcel Proust
Part travelogue and part social commentary, this month's recent picks go beyond whirlwind sightseeing tours and deep into often less-explored regions. Uncovering national histories and culture as they go, authors such as Ben Aitken and David Eimer delve further than most in their travels. The Frayed Atlantic Edge provides new perspectives on old coastlines by kayak, while Out of Istanbul takes readers on a historical journey of the Silk Road by foot.
If you're after the thrill of travel writing that brings you to new places and people, this booklist is for you.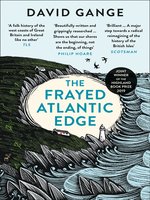 The Frayed Atlantic Edge, David Gange (ebook)
"Over the course of a year, leading historian and nature writer David Gange kayaked the weather-ravaged coasts of Atlantic Britain and Ireland from north to south: every cove, sound, inlet, island. Drawing on the archives of islands and coastal towns, as well as their vast poetic literatures in many languages, he shows that the neglected histories of these stunning regions are of real importance in understanding both the past and future of the whole archipelago." (Adapted from Overdrive description)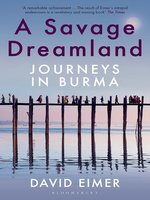 A Savage Dreamland, David Eimer (ebook)
"For almost fifty years Burma was ruled by a paranoid military dictatorship and isolated from the outside world. David Eimer travels throughout this enigmatic nation, from the tropical south to the Burmese Himalayas in the far north, via the Buddhist-centric heartland and the jungles and mountains where rebel armies fight. In his vivid and revelatory account of life, history, culture and politics, Eimer chronicles the awakening of a country as it returns to the global fold." (Adapted from Overdrive description)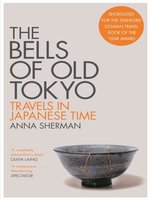 The Bells of Old Tokyo, Anna Sherman (ebook)
"In The Bells of Old Tokyo, Anna Sherman explores Japan and revels in all its wonderful particularity. Following her search for the lost bells of the city – the bells by which its inhabitants kept time before the Jesuits introduced them to clocks – to her personal friendship with the owner of a small, exquisite cafe, who elevates the making and drinking of coffee to an art-form, here is Tokyo in its bewildering variety." (Adapted from Overdrive description)
China tripping : encountering the everyday in the People's Republic
"This unique book is the first to bring together a group of influential China experts to reflect on their cultural and social encounters while travelling and living in the People's Republic. Filling an important gap, it allows scholars, journalists, and businesspeople to reflect on their personal memories of China. Covering nearly a half-century from 1971 to the present, these stories open a vivid window on a rapidly evolving China and on the zigzag learning curve of the China trippers themselves." (Adapted from Catalogue)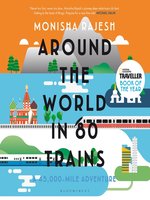 Around the World in 80 Trains, Monisha Rajesh (ebook)
"Packing up her rucksack—and her fiancé, Jem—Monisha embarks on an unforgettable adventure that will take her from London's St Pancras station to the vast expanses of Russia and Mongolia, North Korea, Canada, Kazakhstan, and beyond. Monisha offers a wonderfully vivid account of life, history and culture in a book that will make you laugh out loud—and reflect on what it means to be a global citizen—as you whirl around the world in its pages." (Adapted from Overdrive description)
Out of Istanbul : a journey of discovery along the Silk Road / Ollivier, Bernard
"Heading east out of Istanbul, Ollivier takes readers step by step across Anatolia and Kurdistan, bound for Tehran. We accompany Ollivier as he explores bazaars, mosques, and caravansaries–true vestiges of the Silk Road itself–and through these encounters and experiences, gains insight into the complex political and social issues facing modern-day Turkey." (Adapted from Catalogue)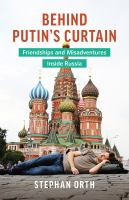 Behind Putin's curtain : friendships and misadventures inside Russia / Orth, Stephan
 "Orth ventures through that vast and mysterious territory to uncover the real, unfiltered Russia not seen in today's headlines: authentic, bizarre, dangerous, and beautiful. Weaving everything together with thoughtfulness and warmth, Orth follows the acclaimed Couchsurfing in Iran with yet another complex, funny, and personal travelogue–a colorful portrait of a fascinating and misunderstood country." (Adapted from Catalogue)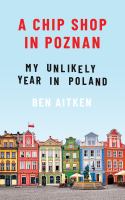 A chip Shop in Poznań : my unlikely year in Poland / Aitken, Ben
"Not many Brits move to Poland to work in a fish and chip shop. Fewer still come back wanting to be a Member of the European Parliament. Travel writer Ben Aitken moved to Poland in 2016… This candid, funny and off-beat book is the account of his year in Poland, as an unlikely immigrant. This is a bittersweet portrait of an unsung country, challenging stereotypes that Poland is a grey, ex-soviet land, and revealing a diverse country, rightfully proud of its colourful identity." (Adapted from Catalogue)