This week, we're looking at CoNZealand, the 78th World Science Fiction Convention, which is being held right here in Wellington next year. The annual event, known more generally as WorldCon, is one of the world's most prestigious science fiction conventions, and is also home to the legendary Hugo Awards. Run entirely by fans, Worldcons offer an exciting experience with a unique mix of fans and professionals from all walks of life and all corners of the Earth.
Next year's CoNZealand has already confirmed two Author Guests of Honour, Mercedes Lackey and Larry Dixon, along with a New Zealand Guest of Honour, local author and illustrator Greg Broadmore, and a Fan Guest of Honour, Rose Mitchell from Australia. Their Toastmaster is none other than George RR Martin, author of the hugely popular Game of Thrones novels now turned into a TV series. To hear more about CoNZealand and how you can be a part of it check them out at conzealand.nz.
Speaking of Hugo Awards, the 2019 finalists have just been announced, including best Graphic Story of the year. Check out the stunning selection of finalists below. All of these graphic story titles are available to borrow free from our branches . Enjoy.
This years Hugo nominees for Best Graphic Story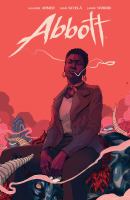 Abbott / Ahmed, Saladin
"While investigating police brutality and corruption in 1970s Detroit, journalist Elena Abbott uncovers supernatural forces being controlled by a secret society of the city's elite. In the uncertain social and political climate of 1972 Detroit, hard-nosed, chain-smoking tabloid reporter Elena Abbott investigates a series of grisly crimes that the police have ignored. Crimes she knows to be the work of dark occult forces. Forces that took her husband from her. Forces she has sworn to destroy." (Adapted from Catalogue)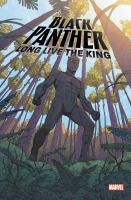 Black Panther : long live the king / Okorafor, Nnedi
"As the Black Panther and an Avenger, T'Challa has had to save the world time and again – but those duties pale in comparison to his responsibilities as king of Wakanda." (Catalogue)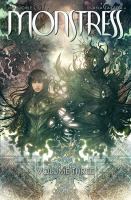 Monstress. Volume three, Haven / Liu, Marjorie M
"Maika has spent most of her life learning how to fight, but how will she fare when the only way to save her life…is to make friends? Collects issues 13-18 of the Hugo Award and British Fantasy Award series." (Catalogue)
On a sunbeam / Walden, Tillie
" On a Sunbeam is an epic graphic novel about a girl who travels to the ends of the universe to find a long lost love, from acclaimed author Tillie Walden. Two timelines. Second chances. One love. A ragtag crew travels to the deepest reaches of space, rebuilding beautiful, broken structures to piece the past together. Two girls meet in boarding school and fall deeply in love–only to learn the pain of loss. With interwoven timelines and stunning art, award-winning graphic novelist Tillie Walden creates an inventive world, breathtaking romance, and an epic quest for love." (Adapted from Catalogue)
Paper girls. 4 / Vaughan, Brian K
"The continuing story of newspaper deliverers Erin, Mac, KJ and Tiffany, as they time travel from prehistoric times to the year 2000." (Catalogue)
Saga. Volume nine / Vaughan, Brian K
"After the traumatic events of the War for Phang, Hazel, her parents, and their surviving companions embark on a life-changing adventure at the westernmost edge of the universe."–Provided by publisher." (Catalogue)