In the Naxos Jazz Library, there are over 17,770 albums available and new albums are added weekly. It offers mostly jazz, of course, but you can also find some intriguing popular music offered by labels such as Nonesuch records.
Nonesuch Records started as a budget classical label in 1964, and since former ECM records executive Robert Hurwitz became president, it has evolved as one of the most forward thinking labels, offering albums by acclaimed unique musicians from a wide range of genres. The musicians who have issued albums on Nonesuch records include Bjork, Fleet Foxes, David Byrne, Black Keys, K.D. Lang, Wilco, Laurie Anderson and many more. Some of the finest albums by these musicians are available in this Naxos Jazz Library.
To find albums by Nonesuch records, click LABELS on the homepage of the Naxos Jazz Libray. Check out our staff picks below and start streaming now!
Neil J's picks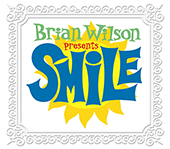 WILSON, Brian: Smile
Performed by: Wilson, Brian
It took from 1966 till 2004 for the full glory of the legendary lost masterpiece by the Beach Boys to finally see the light of day. This is Brian's solo version of the work recorded from scratch and released after live performances received such positive reactions. It sounds much more cohesive , polished and finished than the subsequently released Beach Boys Smile sessions but lacks the subtly and sublime harmonic nuances that made the Beach Boys so great.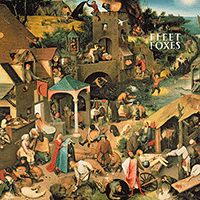 FLEET FOXES: Fleet Foxes
Performed by: Fleet Foxes
In their self titled debut album the Seattle based Fleet Foxes created something really special. Their folk rock styled harmonically soaked sound permeates every track. From the Bruegel painting on the front cover to the Crosby Stills and Nash harmonies you can hear and see the artists they love and who influence them yet they are always themselves they never get lost in their own record collection , instead delivering their unique , emotionally charged and uplifting music with grace and ease. Rightfully regarded as a modern classic.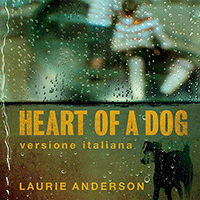 ANDERSON, Laurie: Heart of a Dog
Performed by: Anderson, Laurie; Bernstein, Steven; Rathke, Mike; Reed, Lou; Saunders, Fernando; Scarpantoni, Jane; Shapiro, Paul; Smith, Tony Thunder; Wieselman, Doug
In many ways Laurie Anderson is a conceptual artist who just happens to work within the field of popular music . She came to the general music publics eye with the minimalist unexpected hit O superman. And like most of her work this soundtrack to the film of the same title Heart of a dog is a piece that operates and functions on May levels simultaneously. It is a meditation on the death of both her dog and her husband Lou Reed , it is about love and grief art and emotion and The Tibetan book of the dead and many other things all filtered through the prism that is Laurie Anderson's mind . It also has wit and dry deadpan humour in an album that is light of touch and deeply profound.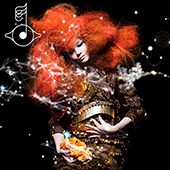 BJÖRK: Biophilia
Performed by: Bjork,
Biophilia is the cutting edge, every experimental, constantly changing Björk's eighth full-length release. It is wildly ambitious nature themed and has close tie ins with non traditional music partners like Apple and the National Geographic not to mention a narration by no less than David Attenborough . The music is as revolutionary as the ideas that circle it , sounding like a sound lab of her own creation and featuring electronics, sounds from nature and specially created invented instruments. It is an innovative masterclass in redefining music and sound all orchestrated in Björk's uniques fashion yet it never feels forced or contrived.
Monty's picks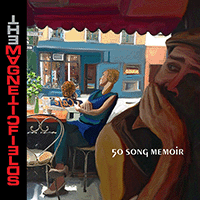 MAGNETIC FIELDS (THE): 50 Song Memoir
Performed by: Magnetic Fields, The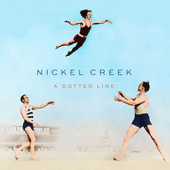 NICKEL CREEK: Dotted Line (A)
Performed by: Chamberlain, Matt; Meyer, Edgar; Nickel Creek; Schatz, Mark; Valentine, Eric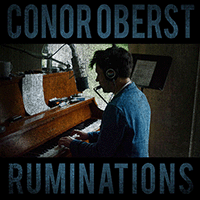 OBERST, Conor: Ruminations
Performed by: Oberst, Conor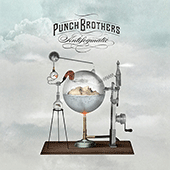 PUNCH BROTHERS: Antifogmatic
Performed by: Punch Brothers
Shinj's Picks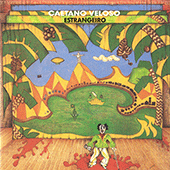 VELOSO, Caetano: Estrangeiro
Performed by: Brown, Carlinhos; Cesinha, ; Costa, Toni; Fialho, Tavinho; Frisell, Bill; Lewis, Tony; Lindsay, Arto; Ribot, Marc; Scherer, Peter; Vasconcelos, Nana; Veloso, Caetano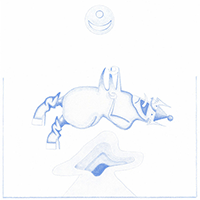 BANHART, Devendra: Ape in Pink Marble
Performed by: Banhart, Devendra; Georgeson, Noah; Rogove, Gregory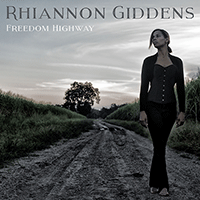 GIDDENS, Rhiannon: Freedom Highway
Performed by: Adcock, Eric; Bartley, Patrick; Bhiman, Bhi; Corbett, Rowan; Dick, Jamie; Giddens, Rhiannon; Harrington, Lalenja; Horne, Alphonso; Jenkins, Hubby; McCalla, Leyla; Parson, Malcolm; Powell, Dirk; Sypher, Jason; Wilcox, Corey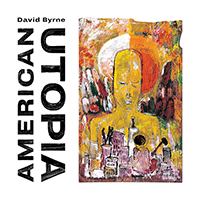 BYRNE, David: American Utopia
Performed by: Airhead, ; Anderson, Ben; Barr, Isaiah; Bartlett, Thomas; Byrne, David; di Dalva, Gustavo; Edwards, Jamie; Eno, Brian; Epton, Alex; Flynn, Ethan P.; Freedman, Daniel; Giarmo, Chris; Happa, ; Jam City, ; Jenkins, Nathan; Keiper, Tim; Koreless, ; Kuumba, Tendayi; Lopatin, Daniel; Mansfield, Karl; McDonald, Rodaidh; Peñate, Jack; Reed, Ben; Refosco, Mauro; Sampha, ; San Juan, Stephane; Savolainen, Jaakkö; Swan, Angie; Viera, Davi; Williams, Joe; Wolfe, Brian; Wooten, Bobby