Our newest non-fiction literature titles celebrate storytelling and humanity.
These books pull together writing and identity, entwining them in a way that makes for a pleasurable read but will also leave you thinking about what it means to live and be yourself. Check out essay compilations, an insightful read by Alex Johnson on the influence of books, and a recent addition to our RBdigital magazine catalogue, Popshot (which, incidentally, also had its latest issue centered around identity – we are taking this as a sign that we are doing something right here).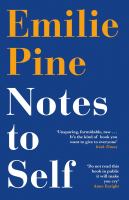 Notes to self : essays / Pine, Emilie
"In this vivid and powerful collection of essays, Emilie Pine boldly confronts the past to better understand herself, her relationships and her role in society. Courageous, humane and uncompromising, devastatingly poignant and yet never self-pitying, these pieces investigate and challenge society's assumptions around pain, strength, resilience and identity, ultimately embracing joy and hope in the business of living." (Adapted from Catalogue)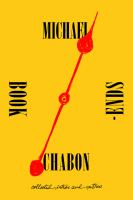 Bookends : collected intros and outros / Chabon, Michael
"In Bookends, Pulitzer Prize winning author Michael Chabon offers a compilation of pieces about literature-age-old classics as well as his own-that presents a unique look into his literary origins and influences, the books that shaped his taste and formed his ideas about writing and reading. Ultimately, this thought-provoking compendium is a series of love letters and thank-you notes, unified by the simple theme of the shared pleasure of discovery " (Adapted from Catalogue)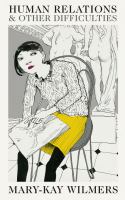 Human relations and other difficulties / Wilmers, Mary-Kay
"Mary-Kay Wilmers has been a giant of the English literary world for decades. She was integral in the founding of LRB in 1979 during the year-long lock-out at The Times and has served as its editor in chief since 1992. This collection of Mary-Kay Wilmers' essays, book reviews, short articles and obituaries handles subjects from mistresses to marketing, and seduction to psychoanalysts, all with Wilmers' trademark insightful wit.  This creates a portrait of a particular slice of English culture in the late 20th and early 21st centuries." (Catalogue)
The coolest monsters / Baxter, Megan
"Grounded in personal experience these essays ask through narrative what it means to be a rebel girl, a rebel teenager, and a rebel woman in a world that seems to offer no real alternative to traditional roles. The essays travel with the narrator from a summer camp in Maine, to opal mining in Nevada, to the story of a deadly thunderstorm in Vermont, to hunting for ginseng, asking the questions about belonging, expectation and, ultimately, if there is a chance for real happiness." (Catalogue)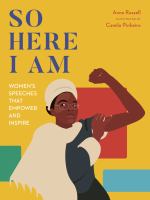 So here I am : speeches by great women to empower and inspire / Russell, Anna
"So here I am is a celebration of empowering speeches by women throughout history and today. 'History has many themes, one of them is that women should be quiet'; for too long, the female voice has not been part of the public sphere, perhaps with rare exceptions. Dip into this curated selection of women's voices who need to be heard, now. This shot of inspiration serves as a reminder that despite all adversity, nevertheless, she persisted." (Catalogue)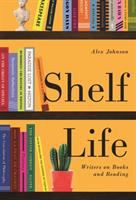 Shelf life : writers on books and reading / Johnson, Alex
"'Books; reading, collecting and the physical housing of them has brought the book-lover joy – and stress – for centuries. Enjoy serious speculations on the psychological implications of reading from a 19th century philosopher, and less serious ones concerning the predicament of dispensing with unwanted volumes or the danger of letting children (the 'enemies of books') near your collection." (Catalogue)
Salt on your tongue : women and the sea / Runcie, Charlotte
"In Salt On Your Tongue Charlotte explores what the sea means to us, and particularly what it has meant to women through the ages. This book is a walk on the beach with Turner, with Shakespeare, with the Romantic Poets and shanty-singers. In mesmerising prose, Charlotte Runcie explores how the sea has inspired, fascinated and terrified us… Navigating through ancient Greek myths, poetry, shipwrecks and Scottish folktales, Salt On Your Tongue is about how the wild untameable waves can help us understand what it means to be human." (Catalogue)
Popshot Magazine
Popshot is an illustrated literary magazine that publishes short stories, flash fiction, and poetry from the literary new blood.