I read voraciously. Every book I ever bought, I have. I can't throw it away. It's physically impossible to leave my hand! Some of them are in warehouses. I've got a library that I keep the ones I really really like."
— David Bowie
When David Bowie arrived on the set of  his 1976 film The Man Who Fell to Earth, he arrived with a trailer full of books. Nicholas Roeg joked with him about it, saying, "The problem with you David is you don't read enough." Throughout his life Bowie was an avid reader, and many of his songs and albums have literary references. Diamond Dogs originally started life as a musical version of George Orwell's 1984, while he famously used William Burroughs' cut out techniques on several of his most famous songs.
In 2013, Bowie posted his 100 favourite books on his public Facebook page. You can view the full list here, or check out some examples below. Enjoy!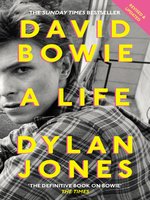 David Bowie, by Dylan Jones (eBook) (print)
"Drawn from a series of conversations between David Bowie and Dylan Jones across three decades, together with over 180 interviews with friends, rivals, lovers, and collaborators–some of whom have never before spoken about their relationship with Bowie–this oral history is an intimate portrait of a remarkable rise to stardom and one of the most fascinating lives of our time." (Adapted from Overdrive description)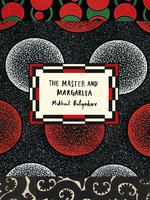 The Master and Margarita, by Mikhail Bulgakov (ebook)
"Afterwards, when it was frankly too late, descriptions were issued of the man: expensive grey suit, grey beret, one green eye and the other black. Only the Master, a man devoted to truth, and Margarita, the woman he loves, can resist the devil's onslaught. Brilliant and blackly comic, The Master and Margarita was repressed by Stalin's authorities and only published after the author's death." (Adapted from Overdrive description)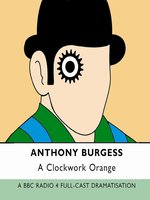 A Clockwork Orange, by Anthony Burgess (eAudiobook)
"A BBC Radio 4 full-cast dramatisation of Anthony Burgess's novel which became a controversial film in the 1970s. In a nightmare world of the near future, packs of teenagers run wild, beyond the control of their families or the police. Alex is a gang-leader, addicted to drug-fuelled assault, torture and rape." (Adapted from Overdrive description)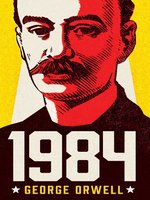 1984, by George Orwell (ebook) (print)
"It is 1984. The world is in a state of perpetual war and Big Brother sees and controls all. Winston Smith, a member of the Outer Party and propaganda-writer at the Ministry of Truth, is keeping a journal he should not be keeping and falling in love with Julia, a woman he should not be seeing. Outwardly compliant, Winston dreams of rebellion against the oppressive Big Brother, risking everything to recover his lost sense of individuality and control of his own future." (Adapted from Overdrive description)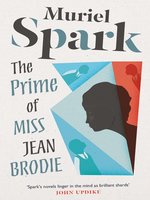 The Prime of Miss Jean Brodie, by Muriel Spark (ebook)
"Miss Jean Brodie is a teacher unlike any other; a romantic, with progressive, sometimes shocking ideas and aspirations for the girls in her charge. At the Marcia Blaine Academy she takes a select group of girls under her wing. But as the girls enter their teenage years and they become increasingly drawn in by Miss Brodie's personal life, her ambitions for them take a startling and dark turn with devastating consequences." (Adapted from Overdrive description)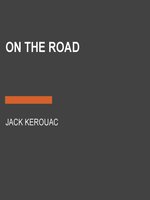 On the Road, by Jack Kerouac (Audiobook)
"On the Road chronicles Jack Kerouac's years traveling the North American continent with his friend Neal Cassady. As 'Sal Paradise' and 'Dean Moriarty,' the two roam the country in a quest for self-knowledge and experience. Kerouac's love of America, his compassion for humanity, and his sense of language as jazz combine to make On the Road an inspirational work of lasting importance." (Adapted from Overdrive description)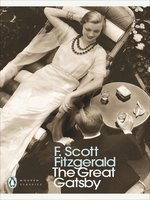 The Great Gatsby, by F. Scott Fitzgerald (ebook)
"Everybody who is anybody is seen at Jay Gatsby's glittering parties. Day and night his Long Island mansion buzzes with bright young things drinking, dancing and debating his mysterious character. For Gatsby–young, handsome, fabulously rich–always seems alone in the crowd, watching and waiting, though no one knows what for. Beneath the shimmering surface of his life he is hiding a secret: a silent longing that can never be fulfilled." (Adapted from Overdrive description)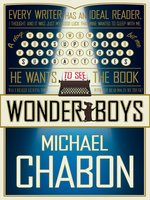 Wonder Boys, by Michael Chabon (ebook)
"Grady Tripp is an over-sexed, pot-bellied, pot-smoking, ageing wunderkind of a novelist now teaching creative writing at a Pittsburgh college while working on his 2,000-page masterpiece, 'Wonder Boys'. When his rumbustious editor and friend, Terry Crabtree, arrives in town, a chaotic weekend follows–involving a tuba, a dead dog, Marilyn Monroe's jacket and a squashed boa constrictor. A novel of elegant imagination, bold humour and undeniable warmth." (Adapted from Overdrive description)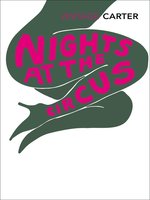 Nights At the Circus, by Angela Carter (eBook)
"Is Sophie Fevvers, toast of Europe's capitals, part swan…or all fake? Courted by the Prince of Wales and painted by Toulouse-Lautrec, she is an aerialiste extraordinaire and star of Colonel Kearney's circus. She is also part woman, part swan…" (Adapted from Overdrive description)