Naxos Music Library is the most comprehensive collection of classical music available online offering over 2,218,800 tracks of Classical music, Jazz, World, Folk and Chinese music.
CLICK the green panel under NAXOS MUSIC LIBRARY.
They will ask you for your Library Card number and Surname to access the site.
On the main webpage you will find at the top 2 searches: one for new releases, the other for recent additions. These change constantly. If you are a fan of particular labels – then click on the left hand side list of LABELS.
QUICK GUIDE TO FINDING BEST NEW RECORDINGS RELEASED MONTHLY:
For those eagre to sample the best of new classical recordings we recommend
BBC Radio 3's weekly podcasts (from every Saturday evening after 10pm NZ time) Record Review with Andrew MacGregor. Over 3 hours of excellent analysis, friendly banter with knowledgeable Guests, and great bleeding chunks of music.
PRESTO CLASSICAL is also the best site to see what has been released each week, with interviews, forthcoming releases. Worth subscribing to their weekly newsletter:
We have chosen 5 exemplary recent discs from the current Naxos catalogue that are performances from musicians that engage, and enthrall for their musicality, and individual performance. Start streaming now!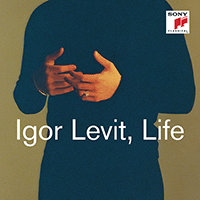 Piano Recital: Levit, Igor – BACH, J.S. / BUSONI, F. / LISZT, F. / SCHUMANN, R. (Life)
Performed by: Levit, Igor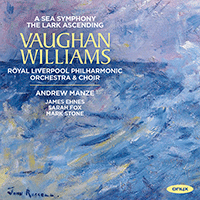 VAUGHAN WILLIAMS, R.: Symphony No. 1, "A Sea Symphony" / The Lark Ascending (S. Fox, M.Stone, Royal Liverpool Philharmonic Choir and Orchestra, Manze)
Performed by: Ehnes, James; Fox, Sarah; Manze, Andrew; Royal Liverpool Philharmonic Choir; Royal Liverpool Philharmonic Orchestra; Stone, Mark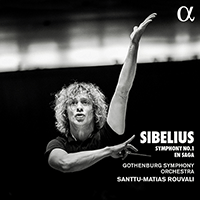 SIBELIUS, J.: Symphony No. 1 / En saga (Claesson, Gothenburg Symphony, Rouvali)
Performed by: Claesson, Urban; Gothenburg Symphony Orchestra; Rouvali, Santtu-Matias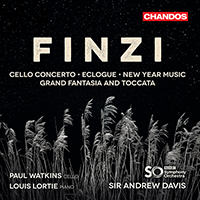 FINZI, G.: Cello Concerto / Eclogue / New Year Music / Grand Fantasia and Toccata (P. Watkins, Lortie, BBC Symphony, A. Davis)
Performed by: BBC Symphony Orchestra; Davis, Andrew; Lortie, Louis; Watkins, Paul
Vocal Music (Counter-Tenor) – FAGO, F.N. / HEINICHEN, J.D. / TERRADELLAS, D. / ZELENKA, J.D. (Anima Sacra) (Orliński, Il Pomo d'Oro, Emelyanychev)
Performed by: Emelyanychev, Maxim; Orliński, Jakub Józef; Pomo d'Oro, Il