If you are one of the people who have felt the sudden and unexpected–though temporary–lack of access to Wellington Central libraries' fantastic art book collection, then we have something to ease the pain: the world-renowned Guggenheim Museum Library's free online resources!
The founder and creator of this museum was the American heiress and self-confessed art addict Peggy Guggenheim. Her support and patronage of 20th century modern artists placed her at the very centre of the modern art movement. She was a unique, colourful, larger than life personality.
This free resource has over 200 art works covering key artists such as Picasso, Rothko, Ernst and Kandinsky and art subjects as wide as Surrealism, pop, Aztec artefacts and Russian constructivism. Just click the link here to access this fabulous resource. Enjoy!
Also available at Wellington City Libraries:
Peggy Guggenheim : the shock of the modern / Prose, Francine
"A biography of one of twentieth century America's most influential patrons of the arts that covers her personal life, uncompromising spirit, and relationships with such modern masters as Jackson Pollock and Man Ray." (Catalogue)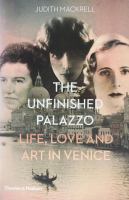 The unfinished palazzo : life, love and art in Venice : the stories of Luisa Casati, Doris Castlerosse and Peggy Guggenheim / Mackrell, Judith
"The story of Venice's 'Unfinished Palazzo'–told through the lives of three of its most unconventional, passionate, and fascinating residents: Luisa Casati, Doris Castlerosse, and Peggy Guggenheim. Each vivid life story is accompanied by previously unseen materials from family archives, weaving an intricate history of these legendary art world eccentrics." (Catalogue)
And The Fantastic Peggy Guggenheim : art addict. documentary film is also available to borrow from several of our branches . Click Here for full details.