As library users may be aware, Wellington Central Library is out of commission, so alas our monthly science fiction and fantasy booklist is much slimmer than usual. However amongst the new titles we've recently acquired are some real gems!
There's the remarkable–and hotly-tipped–The Priory of the Orange Tree by Samantha Shannon, as well as Always Coming Home by one of the greatest science fiction and fantasy authors of all time, the legendary Ursula K. Le Guin. There are also great new works such as Ann Leckie's fantasy foray, The Raven Tower, Justin Cronin's The City of Mirrors, completing his vampire trilogy that began with The Passage, and the novelisation of Alita, Battle Angel, the blockbuster movie by Robert Rodriguez (adapted originally from the iconic manga series by Yukito Kishiro).
As if that isn't enough to tempt you to dip into a new science fiction or fantasy book, there are also now free reserves on books so you can order and collect a chosen item from any open branch library. Enjoy!
The Raven tower / Leckie, Ann
"Listen. A god is speaking. My voice echoes through the stone of your master's castle. The castle where he finds his uncle on his father's throne. You want to help him. You cannot. You are the only one who can hear me. You will change the world." (adapted from Catalogue)
The Priory of the Orange Tree, Samantha Shannon (ebook) (print)
"A world divided. A queendom without an heir. An ancient enemy awakens. The House of Berethnet has ruled Inys for a thousand years. Still unwed, Queen Sabran the Ninth must conceive a daughter to protect her realm from destruction – but assassins are getting closer to her door." (adapted from Overdrive description)
Black leopard, red wolf / James, Marlon
"Tracker is known far and wide for his skills as a hunter – and he always works alone. But when he is engaged to find a child who disappeared three years ago, he must break his own rules, joining a group of eight very different mercenaries working together to find the boy. Following the lost boy's scent from one ancient city to another, into dense forests and across deep rivers, Tracker starts to wonder- Who is this boy? Why has he been missing for so long? Why do so many people want to keep Tracker from finding him? And most important of all, who is telling the truth and who is lying?" (Catalogue)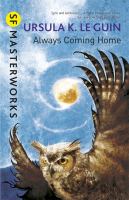 Always coming home / Le Guin, Ursula K.
"A long, long time from now, in the valleys of what will no longer be called Northern California, might be going to have lived a people called the Kesh. But Always Coming Home is not the story of the Kesh. Rather it is the stories of the Kesh – stories, poems, songs, recipes – Always Coming Home is no less than an anthropological account of a community that does not yet exist, a tour de force of imaginative fiction by one of modern literature's great voices." (Catalogue)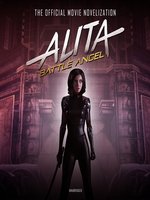 Alita, Battle Angel, Pat Cadigan (Audiobook) (print)
The official novelisation of the highly anticipated film. When Alita wakens with no memory of who she is in a future world she does not recognize, she is taken in by Ido, a compassionate doctor who realizes that somewhere in this abandoned cyborg shell is the heart and soul of a young woman with an extraordinary past." (Adapted from Overdrive description)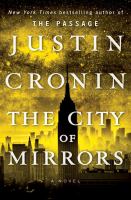 The city of mirrors : a novel / Cronin, Justin
"The world we knew is gone. What world will rise in its place? The Twelve have been destroyed and the terrifying hundred-year reign of darkness that descended upon the world has ended. The survivors are stepping outside their walls, determined to build society anew and daring to dream of a hopeful future." (adapted from Catalogue)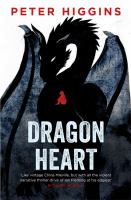 Dragon heart / Higgins, Peter
"The great war ended with the death of the legendary dragon Vespertine. The last gambit failed the wizards lost, and now a final sickness leaks into the earth. There is no stopping it. It unfolds south as a bruise upon the sky, and forces Castrel and Shay from their small home days before their baby arrives. Now they wander, seeking food, seeking shelter, always trying to keep their daughter Hope safe. And then they come upon the dragon. Vespertine." (adapted from Catalogue)