Author Brannavan Gnanalingam recently wrote an article in Overland on the tragic events in Christchurch, as well as his own experience of living in Aotearoa/New Zealand. The article is a powerful and confronting read, and included in it are his ideas for what it would take to truly change our approach to diversity and difference. Gnanalingam writes about the importance of prioritising diverse voices; about self-reflection and admitting mistakes; the need to listen, and listen some more.
Here at Wellington City Libraries we'd like to do what we can to embrace these ideas. We want to promote a range of stories that reflect the diversity of our city's communities. We want to listen to those communities, and provide them with an opportunity to be heard.
And that's where you come in. Let us know what you like to read, which authors you want to hear from, or anything else in the world of fiction. You could email us, or contact us via Facebook, Twitter or Instagram. We hope to travel out to you, too, learning and listening to your stories.
To start things off, we've chosen some titles that begin to reflect the range of stories in Wellington and the wider world. Arohanui, Pōneke.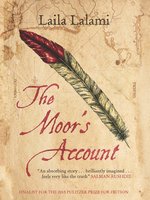 The Moor's Account, by Laila Lalami
"In 1527 the Spanish conquistador Pánfilo de Narváez arrived on the coast of Florida with hundreds of settlers, and claimed the region for Spain. Within a year, only four survivors remained: three noblemen and a Moroccan slave called "Estebanico". The official record contains only the three freemen's accounts. The fourth, to which the title of Laila Lalami's masterful novel alludes, is Estebanico's own." (Adapted from the Overdrive description.)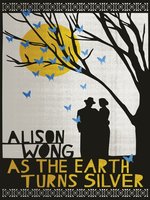 As the Earth Turns Silver, by Alison Wong
"It's 1905 and brothers Yung and Shun eke out a living as green grocers near Wellington's bustling Chinatown. Nearby, Katherine McKechnie struggles to raise her rebellious son and daughter following the death of her husband. Chancing upon the grocery store one day, Katherine is touched by Yung's unexpected generosity. In time, a clandestine relationship develops between the immigrant and the widow, a relationship Katherine's son Robbie cannot abide…" (Adapted from the Overdrive description.)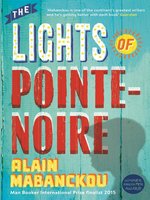 The Lights of Pointe-Noire, by Alain Mabanckou
"Alain Mabanckou left Congo in 1989, not to return until a quarter of a century later. When at last he comes home to Pointe-Noire, he finds a country that in some ways has changed beyond recognition. As he delves into his childhood and the strange mix of belonging and absence that informs his return, he slowly builds a stirring exploration of the way home never leaves us, however long ago we left." (Adapted from the Overdrive description.)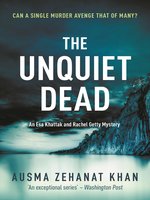 The Unquiet Dead, by Ausma Zehanat Khan
"Scarborough Bluffs, Toronto: the body of Christopher Drayton is found at the foot of the cliffs. Muslim Detective Esa Khattak and his partner Rachel Getty are called in to investigate. As the secrets of Drayton's role in the 1995 Srebrenica genocide of Bosnian Muslims surface, the harrowing significance of his death makes it difficult to remain objective. In a community haunted by the atrocities of war, anyone could be a suspect." (Adapted from the Overdrive description.)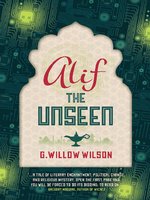 Alif the Unseen, by G. Willow Wilson
"When a young Arab-Indian hacker–who protects watched groups from surveillance–discovers The Thousand and One Days, the secret book of the jinn, he finds himself in a life and death struggle against forces seen and unseen. A cool and sophisticated page-turner that will enchant readers who love the works of Philip Pullman and Neil Gaiman." (Adapted from the Overdrive description.)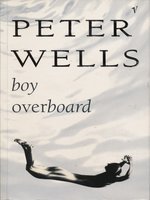 Boy Overboard, by Peter Wells
"Jamie is eleven, on the threshold of discovery. But he can't find the map that will explain where he fits in or who he is. His parents are away and he is staying with family friends. The sea is rising towards high tide, and he is a boy overboard." (Adapted from the Overdrive description.)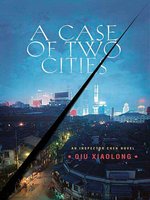 A Case of Two Cities, by Qiu Xiaolong
"Inspector Chen Cao of the Shanghai Police Bureau is summoned by an official of the party to take the lead in a corruption investigation–one where the principle figure has long since fled to the United States. But he left behind the organization and his partners-in-crime, and Inspector Chen is charged to uncover those responsible and act as necessary to end the corruption ring." (Adapted from the Overdrive description.)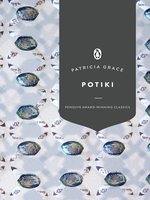 Potiki, by Patricia Grace
"In a small coastal community threatened by developers who would ravage their lands, it is a time of fear and confusion–and growing anger. The prophet child Tokowaru-i-te-Marama shares his people's struggles against bulldozers and fast money talk. When dramatic events menace the marae, his grief and rage threaten to burst beyond the confines of his twisted body." (Adapted from the Overdrive description.)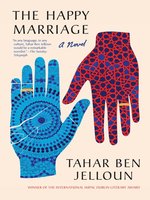 The Happy Marriage, by Tahar Ben Jelloun
"In The Happy Marriage, the internationally acclaimed Moroccan author Tahar Ben Jelloun tells the story of one couple—first from the husband's point of view, then from the wife's—just as legal reforms are about to change women's rights forever. In their absorbing struggle, both sides of this modern marriage find out they may not be so enlightened after all." (Adapted from the Overdrive description.)