Television has long looked to other sources for creative inspiration for its programmes, the world of classic novels has been regularly plundered.  And there has also been a long standing tradition of adapting comic books. As far back as the 1950's and 60's the small screen created series featuring many famous comic creations such as Superman,  the archly camp Adam West's  Batman and in the 1970's Linda Carter made the role of Wonder woman her own . More recently there has been a whole raft of graphic novels that have been given the green light for small screen adaptation. And to celebrate both past and present we have created a graphic novel showcase to celebrate the rich and diverse contribution graphic works that are either showing, regarded as classics or are in development for the small screen . Below is just a small taster of this fabulous Graphic novel showcase to whet your appetite. Enjoy.
Now showing.
The Umbrella Academy. Volume 1, Apocalypse suite / Way, Gerard
"Way, of the East Coast rock band My Chemical Romance, makes his comics writing debut in this outrageous superhero epic that Grant Morrison calls "an ultraviolet psychedelic sherbet bomb of wit and ideas." (Catalogue)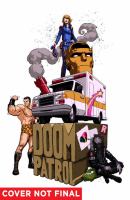 Doom Patrol. Vol. 1, Brick by brick / Way, Gerard
"Casey Brinke is a young EMT, working the graveyard shift and dealing with a past so bizarre, she's not sure what's real and what's make-believe. With her partner, Sam Reynolds, she's about to blaze a path through the darkest alleys and blackest hours of the city. The people she finds there–Robotman, Crazy Jane, Negative Man, and Flex Mentallo– will blow your mind. Together, these incredible beings have redefined what it means to be a superhero. Now their power rests in eager new hands." (Catalogue)
Happy! / Morrison, Grant
"Meet Nick Sax, a corrupt, intoxicated ex-cop turned hit-man, adrift in a stinking twilight world of casual murder, soulless sex, eczema, and betrayal. With a hit gone wrong, a bullet in his side, the cops and the mob on his tail, and a monstrous child killer in a Santa suit on the loose, Nick and his world will be changed forever this Christmas — by a tiny blue horse called Happy Collects issues #1-4 of the mini-series." (Catalogue)
Coming soon.
Watchmen / Moore, Alan
"Exceptional graphic artwork brings to life the story of the Watchmen as they race against time to find a killer, with the fate of the world hanging in the balance." (Catalogue)
Y : the last man [1] : unmanned / Vaughan, Brian K
"This is the saga of Yorick Brown—the only human survivor of a planet-wide plague that instantly kills every mammal possessing a Y chromosome. Accompanied by a mysterious government agent, a brilliant young geneticist and his pet monkey, Ampersand, Yorick travels the world in search of his lost love and the answer to why he's the last man on earth." (adapted from Catalogue)
Invincible : ultimate collection, Volume 1 / Kirkman, Robert
"Mark Grayson is just like most everyone else his age. He's a senior at a normal American high school. He has a crappy part time job after school and on weekends. He likes girls quite a bit but quite doesn't understand them. He enjoys hanging out with his friends and sleeping late on Saturdays (at least until the good cartoons come on). The only difference between Mark and everyone else his age is that his father is the most powerful superhero on the planet, and as of late, he seems to be inheriting his father's powers. But that's only the beginning of Mark's problems" (Catalogue)
Classics. 
Batman '66. Vol. 1 / Parker, Jeff
"Put on your go-go boots and get ready to "Batusi" back to the Swingin' 60s as DC Comics reimagines the classic Batman TV series in comics form for the first time These all-new stories portray The Caped Crusader, The Boy Wonder and their fiendish rogues gallery just the way viewers remember them." (Catalogue)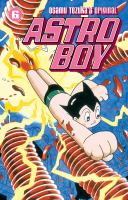 Astro Boy. Volume 6 / Tezuka, Osamu
"In the wake of the critical acclaim of the incredible Metropolis animated feature, interest in the work of Osamu Tezuka, creator of Metropolis and the godfather of Japanese comics and animation, has never been greater, and Astro Boy is the flame that ignited the modern manga and anime industries. Perhaps the most endearing, and enduring, character to emerge from Tezuka's volcanic imagination, Astro Boy thrills, amuses, and warms the hearts of readers of all ages. " (Catalogue)
Ghost in the shell : stand alone complex. Episode 1, Section 9 / Kinutani, Yū
"Stand Alone Complex takes place in the year 2030, in the fictional Japanese city of New Port. When a high-ranking government official is kidnapped, the Prime Minister must call in his top crime fighting force known as Section 9. Lead by the beautiful (and deadly) Major Kusanagi, the cybernetically enhanced squad must use all their skill to take down the kidnappers and rescue the hostages. But that's only half of the mission; can Kusanagi and company find out who's behind the kidnapping, and, more importantly, just what they're after?" (adapted from Catalogue)