It's that time of year for us to unveil the most wanted of 2018! Check out the top 10 most read books by the whole city of Wellington. Fiction, Non-Fiction, Children's and Young Adult – here are your favourites.
Fiction
This year was all about thrillers for Wellington readers with Lee Child and John Grisham taking out 1st and 3rd place for most borrowed books, and newcomer A.J Finn sweeping in to take 2nd place for the most read fiction titles this year! For a fuller list broken down by genre and hand picked by our Fiction team check out 'Ring out the old, ring in the new: the best novels of 2018!'.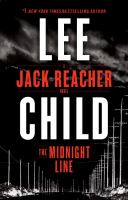 Non-Fiction:
Drawn out takes the number 1 spot this year followed closely by Chelsea Winter's and Dr Libby's cookbooks coming in at 2nd and 3rd place. The top 10 was dominated by cookbooks with only few exceptions including the international best-seller Fire & Fury and local favourite Nikau Cafe by Kelda Hains.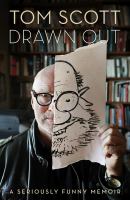 Children's
Children's author Jeff Kinney takes out our number one place with his book the Last Straw and a further 7  places of our Top 10 this year, with popular children's author Andy Griffiths managing to squeeze in for 2 spots taking out 6th and 10th place. For any parent this year's top 10 will come as no surprise to see that the Diary of a Wimpy Kid series and those multi-storied tree houses are as popular as ever!
Young Adult Fiction
Movie adaptions have dominated the Young Adult top 10 this year with 7/10 either out or coming out any minute included on the list, with classics classics like  The Fault in Our Stars and The Hunger Games remaining in the top 10 for another year! John Green's new novel has taken the coveted number 1 spot though, with Mortal Engines following closely behind in second place spurred on by the upcoming release of Peter Jackson's new action packed film and The Maze Runner taking out 3rd place.
Biographies
New Zealand author Diana Wichtel has taken the 1st place for Biographies 2018 with her book Driving to Treblinka with fellow NZ author Lilia Tarawa coming in 5th place with her book Daughter of Gloriavale. 2nd place went to the ever popular Educated : a memoir by Tara Westover with Shaun Bythell's hilarious account The diary of a bookseller rounding out the top 3.

eBooks
Bestsellers dominated the eBook top 10 list this year with Margaret Atwoods The Handmaid's Tale tand Lee Child's The Midnight Line taking out 2nd and 3rd place respectively, but they couldn't take the crown of 1st place from the charming little memoir Flat Broke with Two Goats from Jennifer McGaha, the only non-fiction book to make the ebook Top 10!
Stay tuned for the Best of 2018 – eLibrary edition… Coming Soon!