October is the season of book awards, with the Man Booker award and the Dagger awards from the Crime Writer's Association. Also this year, in lieu of the Nobel for Literature, the librarians of Sweden had a hand in the New Academy for Literature. Selecting the author who has told the story of the "humans in the world". Using a global open vote, the Laureate Maryse Conde from Gaudeloupe has been awarded top prize. Taking this idea to heart we have created a list of the most recent popular reads here at Wellington City Libraries, books are rated by number of issues across the system.
There are a few themes running through the most popular reads, the way World War II upturned the lives of many and how loss leads to new experiences. Wellington readers seem to love a well crafted thriller that keeps readers guessing as to motives and methods. One surprising entry is the Walking Dead series of graphic novels, which has proved to be hugely popular with our readers.
1.
Warlight / Ondaatje, Michael
"The multi-award-winning author of The English Patient turns in a new novel both mysterious and dramatic, featuring 14-year-old Nathaniel and older sister Rachel, whose parents leave them in the care of a shadowy and possibly criminal individual called the Moth when they move to Singapore in 1945. The Moth's friends, connected by wartime service, have lots to teach the siblings, who face more confusion when the siblings' mother returns, mum about their father. In a narrative as mysterious as memory itself – at once both shadowed and luminous – Warlight is a vivid, thrilling novel of violence and love, intrigue and desire."(Catalogue)
2.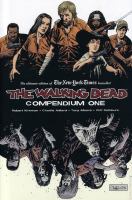 The walking dead. Compendium one / Kirkman, Robert
"The world we knew is gone. The world of commerce and frivolous necessity has been replaced by a world of survival and responsibilty. An epidemic of apocalyptic proportions has swept the globe, causing the dead to rise and feed on the living. In a matter of months society has crumbled, no government, no grocery stores, no mail delivery, no cable TV. In a world ruled by the dead, we are forced to finally start living"(Catalogue)
3.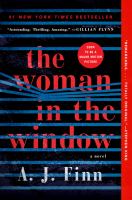 The woman in the window / Finn, A. J
"It's been ten long months since Anna Fox last left her home. Ten months during which she has haunted the rooms of her old New York house like a ghost, lost in her memories, too terrified to step outside. Anna's lifeline to the real world is her window, where she sits day after day, watching her neighbours, the Russels are a picture-perfect family of three. But one evening, a frenzied scream rips across the silence, and Anna witnesses something no one was supposed to see. Now she must do everything she can to uncover the truth about what really happened. But even if she does, will anyone believe her? And can she even trust herself?" (Catalogue)
4.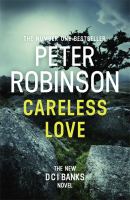 Careless love / Robinson, Peter
"A young, local student has apparently committed suicide. Her body is found in an abandoned car on a lonely country road. She didn't own a car. Didn't even drive. How did she get there? Where did she die? Who moved her, and why? As the inconsistencies multiply and the mysteries proliferate, Annie's father's new partner, Zelda, comes up with a shocking piece of information that alerts Banks and Annie to the return of an old enemy in a new guise. This is someone who will stop at nothing, not even murder, to get what he wants–and suddenly the stakes are raised and the hunt is on." (Catalogue)
5.
The other wife / Robotham, Michael
"Childhood sweethearts William and Mary have been married for sixty years. William is a celebrated surgeon, Mary a devoted wife. Both have a strong sense of right and wrong. This is what their son, Joe O'Loughlin, has always believed. But when Joe is summoned to the hospital with news that his father has been brutally attacked, his world is turned upside down. Who is the strange woman crying at William's bedside, covered in his blood – a friend, a mistress, a fantasist or a killer?" (Catalogue)
6.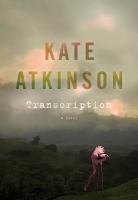 Transcription / Atkinson, Kate
"In 1940, eighteen-year old Juliet Armstrong is reluctantly recruited into the world of espionage. Sent to an obscure department of MI5 tasked with monitoring the comings and goings of British fascist sympathizers, she discovers the work to be by turns both tedious and terrifying. But after the war has ended, she presumes the events of those years have been relegated to the past forever. Ten years later, now a radio producer at the BBC, Juliet is unexpectedly confronted by figures from her past. A bill of reckoning is due, and she finally begins to realize that there is no action without consequence." (Catalogue)
7.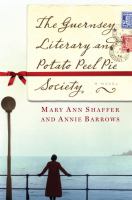 The Guernsey Literary and Potato Peel Pie Society / Shaffer, Mary Ann
"In January 1946, London is beginning to recover from World War II, and Juliet Ashton is looking for a subject for her next book. She spent the war years writing a column for the Times until her own dear flat became a victim of a German bomb. While sifting through the rubble and reconstructing her life, she receives a letter from a man on Guernsey, the British island occupied by the Germans. So begins a correspondence that draws Juliet into the community of Guernsey and the members of the Literary and Potato Peel Pie Society. Named to protect its members from arrest by the Germans, the society shares their unique love of literature and life with a newfound friend. Seeing this as the subject of her next book, Juliet sails to Guernsey, a voyage that will change her life" (Catalogue)
8.
Clock dance / Tyler, Anne
"Willa Drake can count on one hand the defining moments of her life. In 1967, she is a schoolgirl coping with her mother's sudden disappearance. In 1977, she is a college coed considering a marriage proposal. In 1997, she is a young widow trying to piece her life back together. And in 2017, she yearns to be a grandmother but isn't sure she ever will be. Then, one day, Willa receives a startling phone call from a stranger. Without fully understanding why, she flies across the country to Baltimore to look after a young woman she's never met, her nine-year-old daughter, and their dog, Airplane. This impulsive decision will lead Willa into uncharted territory, surrounded by eccentric neighbors who treat each other like family, she finds solace and fulfillment in unexpected places. (Catalogue)
9.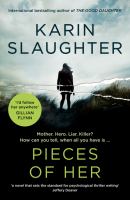 Pieces of her / Slaughter, Karin
"Andrea knows everything about her mother, Laura. She knows she's spent her whole life in the small beachside town of Belle Isle; she knows she's never wanted anything more than to live a quiet life as a pillar of the community; she knows she's never kept a secret in her life. Because we all know our mothers, don't we? But all that changes when a trip to the mall explodes into violence and Andrea suddenly sees a completely different side to Laura. Because it turns out that before Laura was Laura, she was someone completely different. For nearly thirty years she's been hiding from her previous identity. But now she's been exposed, and nothing will ever be the same again. (Catalogue)
10.
The midnight line / Child, Lee
"Reacher takes a stroll through a small Wisconsin town and sees a class ring in a pawn shop window: West Point 2005. A tough year to graduate: Iraq, then Afghanistan. The ring is tiny, for a woman, and it has her initials engraved on the inside. Reacher wonders what unlucky circumstance made her give up something she earned over four hard years. He decides to find out. And find the woman. And return her ring. Why not? So begins a harrowing journey that takes Reacher through the upper Midwest, from a lowlife bar on the sad side of small town to a dirt-blown crossroads in the middle of nowhere, encountering bikers, cops, crooks, muscle, and a missing persons PI who wears a suit and a tie in the Wyoming wilderness." (Catalogue)