Here are some recent titles ranging from first time authors through to accomplished writers. Two authors bring ancient and more recent Chinese history to our library collection. A thin slice of heaven – Tiāntáng bópiàn by Paul Wah recounts a family tale of an emigration to New Zealand followed by a return to a changed homeland. A Hero born by Jin Yong and translated by Anna Holmwood – is the first title of the twelve volume epic Legends of the Condor. Jin Yong is the pen name of Louis Cha Leung-yung, one of the most widely read authors in China, with a plethora of film, TV and game adaptations for his works of the wuxia genre – martial arts chivalry. This epic details the rise of the different forms of martial arts and the sweeping territorial exchanges of 13th century China.
History is written by the victorious, or so the story goes, yet there are so many tales are hidden in the vast mesh of human history. Writers have been teasing these stories from research, family anecdotes and personal interest to bring previous eras vividly to life. Although these are fictional accounts, the reconstruction of historical places and people; personal and national politics help us understand our own times.
Pat Barker, renown for her Regeneration Trilogy has turned her mind to the legend of The Ilyad, Silence of the girls, places the reader in the experiences of the women during the Trojan War. Conn Iggulden also looks to ancient conflict in The Falcon of Sparta. There is also a new edition of Mary Renault's Funeral Games which transports the reader to the time and place of the death of Alexander the Great, and features all that follows in the wake of the vacuum of a lost leader. Other titles leaf through the pages of history to bring you tales of intrigue from Georgian London, and also trials of new settlement in North America and Australia.
A thin slice of heaven / Wah, Paul
"A historical novel recounting the adventures of the author's great-grandfather, Ng Leung Kee, who migrated to New Zealand in 1880 and set up a successful Chinese merchant business in Wellington. Ng Leung Kee returned to Tiansum, China in 1922, to take his grandson Leslie to receive a Chinese education. They faced significant challenges, including the kidnapping of Leslie by bandits, during a period of tumultuous political, economic and social conditions in China." (Catalogue)
A hero born / Jin,Yong
"China: 1200 A.D. The Song Empire has been invaded by its warlike Jurchen neighbours from the north. On the Mongolian steppe, a disparate nation of great warriors is about to be united by a warlord whose name will endure for eternity: Genghis Khan. Guo Jing, son of a murdered Song patriot, grew up with Genghis Khan's army. He is humble, loyal, perhaps not altogether wise, and is fated from birth to one day confront an opponent who is the opposite of him in every way: privileged, cunning and flawlessly trained in the martial arts." (Catalogue)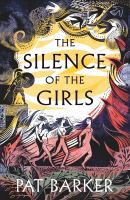 The silence of the girls : a novel / Barker, Pat
"Briseis was a queen until her city was destroyed. Now she is slave to Achilles, the man who butchered her husband and brothers. Trapped in a world defined by men, can she survive to become the author of her own story? Discover the greatest Greek myth of all – retold by the witness history forgot." (Catalogue)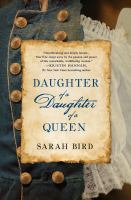 Daughter of a daughter of a queen / Bird, Sarah
"Powerful, epic, and compelling, Daughter of a Daughter of a Queen shines light on a nearly forgotten figure in history. Cathy Williams was born and lived a slave – until the Union army comes and destroys the only world she's known. Separated from her family, she makes the impossible decision – to fight in the army disguised as a man with the Buffalo Soldiers." (Catalogue)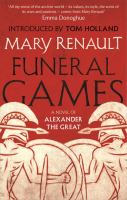 Funeral games / Renault, Mary
"After Alexander's death in 323 BC his only direct heirs were two unborn sons and a simpleton half-brother. Wives, distant relatives, and generals all vied for the loyalty of the increasingly undisciplined Macedonian army." (Catalogue)
The optickal illusion : a very eighteenth-century scandal / Halliburton, Rachel
"It is three years from the dawn of a new century and in London, nothing is certain any more: the future of the monarchy is in question, the city is aflame with right and left-wing conspiracies, and the French could invade any day. Against this feverish atmosphere, the American painter Benjamin West is visited by a strange father and daughter, the Provises, who claim they have a secret that has obsessed painters for centuries: the Venetian techniques of master painter Titian." (Catalogue)
Salt creek / Treloar, Lucy
"Salt Creek, 1855, lies at the far reaches of the remote, beautiful and inhospitable coastal region, the Coorong, in the new province of South Australia. The area, just opened to graziers willing to chance their luck, becomes home to Stanton Finch and his large family, including fifteen-year-old Hester Finch… Cut adrift from the polite society they were raised to be part of, Hester and her siblings make connections where they can with the few travellers that pass nearby, among them a young artist, Charles – and the Ngarrindjeri people they have dispossessed. Aboriginal boy, Tully, at first a friend, becomes part of the family." (Adapted from Catalogue)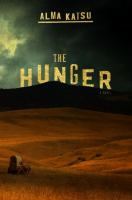 The hunger / Katsu, Alma
"Effortlessly combining the supernatural and the historical, The Hunger is an eerie, thrilling look at the volatility of human nature, pushed to its breaking point. Depleted rations, bitter quarrels, and the mysterious death of a little boy have driven the isolated travelers to the brink of madness. Though they dream of what awaits them in the West, long-buried secrets begin to emerge, and dissent among them escalates to the point of murder and chaos." (Catalogue)
The falcon of Sparta / IIggulden, Conn
"In the Ancient World, one army was feared above all others. 401 BC. The Persian king Artaxerxes rules an empire stretching from the Aegean to northern India. As many as fifty million people are his subjects. His rule is absolute. Yet battles can be won – or lost – with a single blow. Princes fall. And when the dust of civil war settles, the Spartans are left stranded in the heart of an enemy's empire, without support, without food and without water. Based on one of history's most epic stories of adventure The Falcon of Sparta masterfully depicts the ferocity, heroism, and savage bloodshed that was the Ancient World." (Catalogue)