Celebrating Women's Suffrage 125th anniversary with Wellington fiction authors
Wellington's female voice. Those who identify as women in Wellington are well represented in our fiction collection. Why celebrate them separately? The ability to effect change begins with expression but channeling that into results means action through legislation in consideration of those views.  The political arena represents it's voters and the right to vote for women over 21 began in a colonial corner of the world at the tail end of the 1800's Aotearoa New Zealand.
There are some great tools to understand the lengths people went to in their efforts to secure the vote. The New Zealand history website has a database of those who signed the suffrage petition, you can fine this down to the street you live in to see who lived on your doorstep and agitated for the right to vote.  So looking at early New Zealand authors, Kathleen M. Beauchamp, Katherine Mansfield's given name was too young to sign. But, search under the Beauchamp family name and Wellington has a single entry. Remember when Katherine Mansfield's first published story was rediscovered in Wellington Central library?
Current women Wellington authors have a great range of talents, varieties of styles and audience.  These are tales of personal freedom, integrity, flawed individuals, empathy and self discovery from first time authors, poets, artists and experienced writers. Some are highlighted below:
The new animals / Adam, Pip
"Carla, Sharon and Duey have worked in fashion for longer than they care to remember — for them, there's nothing new under the sun. They're Generation X: tired, cynical and sick of being used. Tommy, Cal and Kurt are Millennials, they've come from nowhere, but with their monied families behind them they're ready to remake fashion. They represent the new sincere, the anti-irony. Both generations are searching for a way out, an alternative to their messed-up reality. Pip Adam's new novel walks the streets of Auckland city now, examining the fashion scene, intergenerational tension and modern life with an unflinching eye. From the the wreckage and waste of the 21st century, new animals must emerge." (Catalogue)
Baby / Jochems, Annaleese
"Cynthia is twenty-one, bored and desperately waiting for something big to happen when her bootcamp instructor, the striking Anahera, suggests they run away together. With stolen money and a dog in tow they buy 'Baby', an old boat docked in the Bay of Islands, where Cynthia dreams they will live in a state of love. But there's an intruder waiting to upset Cynthia's plans and when a trip to an island utopia goes horribly wrong, a rot sets in on their relationship" — Publisher information." (Catalogue)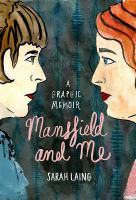 Mansfield and me : a graphic memoir / Laing, Sarah
"Katherine Mansfield is a literary giant in New Zealand-but she had to leave the country to become one. She wrote, 'Oh to be a writer, a real writer.' And a real writer she was, until she died at age 34 of tuberculosis. The only writer Virginia Woolf was jealous of, Mansfield hung out with the modernists, lost her brother in World War I, dabbled in Alistair Crowley's druggy occult gatherings and spent her last days in a Fontainebleu commune with Olgivanna, Frank Lloyd Wright's future wife. Sarah Laing wanted to be a real writer, too. A writer as famous as Katherine Mansfield, but not as tortured. Mansfield and Me charts her journey towards publication and parenthood against Mansfield's dramatic story. Part memoir, part biography, part fantasy, it examines how our lives connect to those of our personal heroes." (Catalogue)
The year of falling / Freegard, Janis
"Janis Freegard's novel is a beguiling urban tale that moves from the hills of Brooklyn, Wellington, to the streets of Iceland via Takaka. Packed with characters who hold the reader to the page, The Year of Falling has the strut and gleam of a fairy tale while not being afraid of the stuff of flesh and blood that makes people act the way they do. A novel to fall into…but beware, you might find it hard to climb out again." (Catalogue)
The chimes / Smaill, Anna
"After the end of a brutal civil war, London is divided, with slums standing next to a walled city of elites. In this alternate London, the past is a mystery, each new day feels the same as the last, and before is considered "blasphemy." But Simon has a unique gift–the gift of retaining memories–that will lead him to discover a great injustice and take him far beyond the meager life as a member of Lucien's gang. Before long he will be engaged in an epic struggle for justice, love, and freedom." (Catalogue)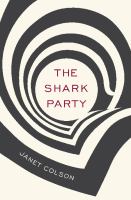 The shark party / Colson, Janet
"For Carla, February means the pressure of another birthday party for Nathan and his wealthy New York art world friends. She buys him a book about Kurt Schwitters, an artist he is thinking of collecting, but a chance encounter with a man in the bookstore changes everything. Patrick, an environmental filmmaker, challenges her relationship and her artistic ambition. In the wake of their fierce attraction, the unscrupulous world that has seduced Carla begins to unravel and the harder she tries to break free the tighter Nathan's grip becomes. Art and illusion, possession and freedom are the heady components of Janet Colson's psychological drama, The Shark Party." (Catalogue)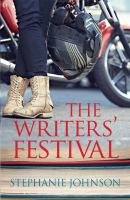 The writers' festival / Johnson, Stephanie
"Wit, compassion and insight combine in this entertaining novel that explores the politics and human comedy behind writers' festivals and the publishing industry. Writers' festivals can be hotbeds of literary and romantic intrigue, and the Oceania is up there with the best of them. Rookie director Rae McKay, recently returned from New York, fears she has bitten off more than she can chew. " (Catalogue)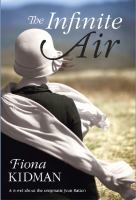 The infinite air / Kidman, Fiona
"A superbly written novel offering an intriguing interpretation of one of the world's greatest aviators, the glamorous and mysterious Jean Batten. Jean Batten became an international icon in the 1930s. A brave, beautiful woman, she made a number of heroic solo flights across the world. The newspapers couldn't get enough of her; and yet she suddenly slipped out of view, disappearing to the Caribbean with her mother and dying in obscurity in Majorca, buried in a pauper's grave. Fiona Kidman's enthralling novel delves into the life of this enigmatic woman, exploring mysteries and crafting a fascinating exploration of early flying, of mothers and daughters, and of fame and secrecy." (Catalogue)