Wellington City Libraries has a wealth of graphic novels for the edification and delight of Wellingtonians.  This month has seen some new voices added to the collection and some great compilations of seasoned artists and writers. British comic artist Shaky Kane has compiled all the Deadline strips and the Hoey siblings Coin-Op anthology has amassed twenty years of work. There are translated works, new episodes in long running series and original takes on conventional heroes as with DC's Young Animal: Milk wars reworking Superman, Batman and Wonderwoman into a freaky Happy Days-esque version of "reality".  The same trippy feel is echoed in Ice Cream Man: Rainbow sprinkles.
Film has a stylistic treatment in the form of Lawrence Block's Eight million ways to die. Lawrence Block was so pleased with Snyder's version he heaped praise on this artistic interpretation of his novel. Other artistic endeavors are explored in a translated Guardians of the Louvre. The classic Thousand and One Nights is also reprised with Hâsib and the Queen of Serpents. The sketchy world of Farel Dalrymple reveals an interlinking quest for some questionable characters in It Will All Hurt. And explore geography with Olivia Burton, as travel becomes an internal journey, beautifully laid out in her exploration of Algeria.
Delve into the newly acquired graphic novels at your library, with some choice selections below.
Hâsib & the queen of serpents : a tale of a thousand and one nights / B., David
"Heir to the wise Daniel, Hâsib is a young woodcutter promised to a great future. When his greedy companions abandon him in the middle of the forest, he meets the Queen of Serpents. She then tells her story, a fabulous adventure filled with gods and demons, princes and prophets. From Kabul to Cairo, journeys intertwine with intrigues and spiritual quests while the fabulous nights follow one another." (Catalogue)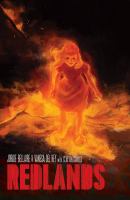 Redlands. Volume one, Sisters by blood / Bellaire, Jordie
"A mysterious coven of witches runs the town of Redlands, Florida–and in order to stay on top, sacrifices must be made. When possession turns into friendship, and when love evolves into spite, the witches' reign is challenged." (Catalogue)
Algeria is beautiful like America / Burton, Olivia
"Olivia had always heard stories about Algeria from her maternal grandmother, a Black Foot (a "Pied-Noir," the French term for Christian and Jewish settlers of French Algeria who emigrated to France after the Algerian War of Independence). After her grandmother's death, Olivia found some of her grandmother's journals and letters describing her homeland. Now, ten years later, she resolves to travel to Algeria and experience the country for herself; she arrives alone, with her grandmother's postcards and letters in tow, and a single phone number in her pocket of an Algerian, Djaffar, who will act as her guide." (Catalogue)
Chainmail bikini : the anthology of women gamers
"Chainmail Bikini is an anthology of comics by and about female gamers! Forty cartoonists have contributed comics about the games they're passionate about — from video games to tabletop role-playing to collectible card games. The comics in Chainmail Bikini explore the real-life impact of entering a fantasy world, and how games can connect us with each other and teach us about ourselves. Alliances are forged, dice get rolled, and dragons get slain! Chainmail Bikini shows that while women are not always the target market for gaming, they are a vital and thoroughly engaged part of it, and are eager to express their personal take as players, makers, and critics of games." (Catalogue)
It will all hurt / Dalrymple, Farel
"A weird, sad, silly, sketchy, and dreamy watercolor fantasy action quest in which Alemendra Clementine and her crew of anti-social adventurers all come together on a psych-apocalyptic world to take down an evil wizard." (Catalogue)
Coin-Op comics anthology 1997-2017 / Hoey, Maria
"This first-ever collection by the award-winning team of siblings Peter and Maria Hoey encompasses the very best of their inventive and mysterious comics. The compilation ranges from the Hoeys' early comics in Blab! Magazine to their groundbreaking newest series, Coin-Op. All in all, it's more than twenty short stories and vignettes about music and film, the comic and the absurd, the past and the future all sparkling with innovative storytelling and design." (Catalogue)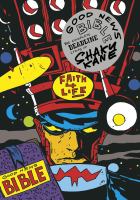 Good news bible : the complete Deadline strips of Shaky Kane. / Kane, Shaky
"This major retrospective of comics and illustration from essential British cartoonist Shaky Kane collects the entirety of his work from the classic '90s magazine Deadline for the first time. Heavily influenced by the great Jack Kirby, Shaky produces comics that combine intensity and bombast with a psychedelic and unmistakably British cynicism." (Catalogue)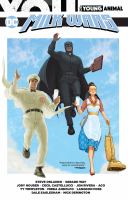 DC/Young Animal : milk wars / Orlando, Steve
"What happens when the Doom Patrol team of misfits meets Justice League of America, or the new Gotham vigilante Mother Panic comes face to face with Batman? Will Shade the Changing Girl be able to appease Wonder Woman and will Cave Carson be able to team up with Swamp Thing to destroy the evil, interdimensional corporation called RetCo from the inside? Valid questions. Very valid. How will we ever find out the answer? Right here in DC/Young Animal: Milk Wars, of course!" (Catalogue)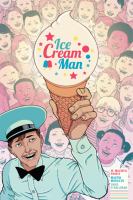 Ice Cream Man. Volume one, Rainbow sprinkles / Prince, W. Maxwell
"Ice Cream Man is a genre-defying comic book series, featuring disparate one-shot tales of sorrow, wonder, and redemption. Each installment features its own cast of strange characters, dealing with their own special sundae of suffering. And on the periphery of all of them, like the twinkly music of his colorful truck, is the Ice Cream Man–a weaver of stories, a purveyor of sweet treats. Friend. Foe. God. Demon. The man who with a snap of his fingers–lickety split!–can change the course of your life." (Catalogue)
Lawrence Block's Eight million ways to die / Snyder, John K.
"In crime-ravaged 1980s New York, a troubled ex-cop turned unlicensed detective takes on his most dangerous case, hunting down a serial killer-hitman, and ultimately coming face-to-face with his deadliest enemy, himself. The highly detailed, full-color artwork from John K. Snyder III perfectly complements the noir aesthetic of Block's writing, making this a must have for fans of crime fiction, both in prose and graphic novel form." (Adapted from Catalogue)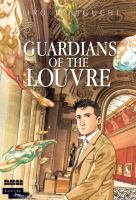 Guardians of the Louvre / Taniguchi, Jirō
"After a group trip to Europe, a Japanese artist stops in Paris alone, intent on visiting the museums of the capital. But, bedridden in his hotel room with fever, he faces the absolute solitude of one suffering in a foreign land, deprived of any immediate or familiar recourse. When the fever breaks somewhat, he sets out on his visit and promptly gets lost in the crowded halls of the Louvre. Very soon, he discovers many unsuspected facets to this world in a museum in a journey oscillating between feverish hallucination and reality, actually able to speak with famous painters from various periods of history, led to crossroads between human and personal history by… the Guardians of the Louvre." (Catalogue)