Short stories at Wellington Central Library are being integrated into the general fiction collection. Authors' short stories collections have always been a part of the browsing experience amidst the author's other books on the fiction shelves; the anthologies and compilations are found by their title.
Here are some interesting fiction short story compilations, new and not so new, spanning a variety of subjects, themes, collections, countries and continents.  Closer to home, this year's Matariki theme Te Ahi Ka – The Home Fires, relates to the title of our first anthology Te Korero Ahi Kā: To speak of the home fires burning. Great for the long winter evenings, these compilations will give readers something new to explore.
Te korero ahi kā : To speak of the home fires burning
"Te Korero Ahi Kā: To speak of the home fires burning is an anthology of science fiction, fantasy, and horror, showcasing work from award-winning and emerging members Aotearoa/New Zealand authors, poets, artists of speculative fiction. Here, between the realms of the Sky Father and Earth Mother, hellhounds race, ghosts drift and the taniwha stalks. Home fires drive them back, sparking stories and poems that traverse seconds, eons, and parsecs." (Adapted from Catalogue)
Bloody Scotland
"A collection of crime stories set in iconic Scottish structures." (Catalogue)
Bloody Scotland is Scotland's international crime writing festival. This year New Zealand writers Fiona Sussman and Paul Cleave distinguished in the Ngaio Marsh awards are taking part.
Cli-fi : Canadian tales of climate change
"With the world facing the greatest global crisis of all time – climate change – personal and political indifference has wrought a series of unfolding complications that are altering our planet, and threatening our very existence. These stories of Climate Fiction (Cli-fi) feature perspectives by culturally diverse Canadian writers of short fiction, science fiction, fantasy, and futurist works, and transcend traditional doomsday stories by inspiring us to overcome the bleak forecasted results of our current indifference." (Adapted from Catalogue)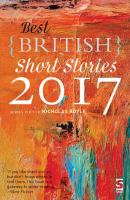 Best British short stories
"Best British Short Stories invites you to judge a book by its cover – or more accurately, by its title. This new series aims to reprint the best short stories published in the previous calendar year by British writers, whether based in the UK or elsewhere." (Catalogue)
Australian short stories. No 66.
"After 65 issues of Australian Short Stories from 1982-2000 we are back with a sparkling new collection of stories. In this collection we feature Gillian Mears' last story. We published Gillian's first story when she was 23 and followed up with examples of her work for 16 years. There are also new stories by old favourites, Kim Scott, Carmel Bird and Barry Dickins plus a series of stories from writers in the early stages of their careers. Open at the first page and savour Australia." (Catalogue)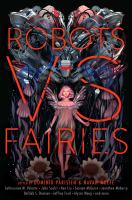 Robots vs fairies
"It's the ultimate death match between the mechanical and the magical! When the lasers cease firing and the fairy dust settles, who will triumph in these epic battles between the artificial and the supernatural? Choose a side…" (Catalogue)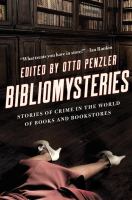 Bibliomysteries : crime in the world of books and bookstores
"An anthology of specially commissioned stories set in literary venues includes contributions by such writers as Loren D. Estleman, Anne Perry, and Laura Lippman." (Catalogue)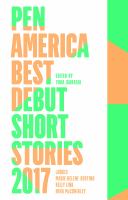 PEN America best debut short stories. 2017
Poets, Essayists and Novelists America promote literature and freedom of expression.  This collection features twelve authors from publications around the Unites States of America.  An interesting mix, with selection discussed by the editors behind their handpicked choices.