Single, non-smoking book seeks a reader to start a new chapter in their life. Get past the cover and you will find a gem of a read. Seeks a rugged, thoughtful and compassionate reader or a flashy page turner. Must have commas, full stops and their own paragraphs.
Apply to the fiction section Wellington Central Library.
In this month's fiction feature we are exploring another thread in our rich and diverse fiction collection by highlighting romantic fiction. Romance has inspired some of the world's most beloved classics, from to Persuasion by Jane Austen and Jane Eyre by Charlotte Bronte to Gone with the Wind by Margaret Mitchell and Rebecca by Daphne du Maurier.
The genre now encompasses a dizzying array of sub-categories to suit every taste, including fantasy romance, gothic romance, historical romance, inspirational romance, paranormal romance, military romance, regency romance, western romance, vampire and werewolf romance, and let's not forget time travel romance. So why not explore the wonderful world of romance writing! Below is just a very small selection of our picks.

Some of the many classic Romance titles include.
Persuasion / Austen, Jane
"Jane Austen's final novel is her most mature and wickedly satirical. It follows the story of Anne Elliott, who as a teenager, was engaged to a seemingly ideal man, Frederick Wentworth. But after being persuaded by her friend Lady Russell that he is too poor to be a suitable match, Anne ends their engagement. When they are reacquainted eight years later, their circumstances are transformed: Frederick is returning triumphantly from the Napoleonic War, while Anne's fortunes are floundering. Will their past regrets prevent them from finding future happiness?" (Catalogue)
Gone with the wind / Mitchell, Margaret
"One of the most famous love stories of all time Set against the historical backdrop of the American Civil War, this historical epic is a tale of a nation mortally divided. It is the love story of beautiful, ruthless Scarlet O'Hara and the dashing soldier of fortune, Rhett Butler." (Catalogue)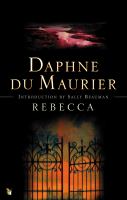 Rebecca / Du Maurier, Daphne
"* One of the most famous novels ofthe 20th century* A dark tale of the feminine unconscious Du Maurier's famous tale of suspense, mystery and love concerns Maxim de Winter's shy new bride and the house she is to inhabit, but that still reverberates to the haunting presence of his previous wife's influence." (Catalogue)
Sci Fi/Paranormal Romance has amongst its many practitioners New Zealand author Nalini Singh.
Archangel's blade / Singh, Nalini
"Trying to discover the identity of a murder victim brings together the vampire Dmitri and a hunter for the Guild, Honor. And as the gruesome murders continue, a lethal sensuality explodes between them." (Catalogue)
Historical Romance is another very popular genre. We particularly like Scot
Emma Blair.
Wild strawberries / Blair, Emma
"Maizie and her husband run a hotel in Cornwall. When World War II starts, Sam joins up. Struggling to keep the hotel going, Maizie takes on two evacuees, glad of the company. Her happiness grows with the arrival of a French soldier wounded at Dunkirk but she soon becomes torn between duty and love." (Catalogue)
Contemporary romance is well represented by the ever popular Jojo Moyes.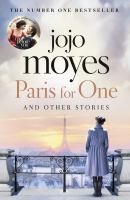 Paris for one and other stories / Moyes, Jojo
"Nell is twenty-six and has never been to Paris. She's never even been on a romantic weekend away – to anywhere – before. Travelling abroad isn't really her thing. But when Nell's boyfriend fails to show up, she has the chance to prove to everyone – including herself – that she can be independent and intrepid. Alone in Paris, Nell finds a version of herself she never knew existed . . . In the ten other stories, Jojo Moyes introduces us to a cast of strong, relatable women in the midst of their everyday lives. In Honeymoon in Paris, featuring characters from her bestselling novel, The Girl You Left Behind, Liv and Sophie – though decades apart – both find that marriage is only the beginning of their love stories. In Crocodile Shoes, a businesswoman's blossoming confidence emerges from a fateful changing-room mix-up. And in both Love in the Afternoonand A Bird in the Hand, two couples dance around the trickiness of long-time marriage. In this irresistible collection, readers are whisked from elegant perfume shops to taxis to five-star hotel rooms and beyond. Jojo Moyes always makes the ordinary moments in life extraordinary. Funny, charming, and unmissable, Paris for One and Other Storiesis Moyes at her best." (Catalogue)
And Suspense Romance fiction features one of the world's bestselling authors, Nora Roberts. Enjoy!
The liar / Roberts, Nora
"In a sexy, suspenseful read, Nora Roberts delivers a slow-burning fuse of a plot that ultimately explodes in a nail-biting conclusion. Shelby Foxworth lost her husband. Then she lost her illusions. The man who took her from Tennessee to an exclusive Philadelphia suburb left her in crippling debt. He was an adulterer and a liar, and when Shelby tracks down his safe-deposit box, she finds multiple IDs. The man she loved wasn't just dead. He never really existed." (Catalogue)