There's a growing collection of LGBT content in our eLibrary as you'll see below : among them is Lillian Faderman's excellent and well-researched history and a great collection of LGBT oral histories collected across the US by the StoryCorps team; while we've also added Diva and Gay Times to our Zinio eMagazine collection.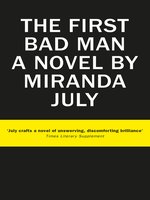 The First Bad Man
, Miranda July (eBook)
"…When Cheryl's bosses ask if their twenty-one-year-old daughter, Clee, can move into her house for a little while, Cheryl's eccentrically ordered world explodes. And yet it is Clee–the selfish, cruel blond bombshell–who bullies Cheryl into reality and, unexpectedly, provides her the love of a lifetime. Tender, gripping, slyly hilarious, infused with raging sexual obsession and fierce maternal love, Miranda July's first novel confirms her as a spectacularly original, iconic, and important voice today, and a writer for all time. The First Bad Man is dazzling, disorienting, and unforgettable"– Provided by publisher. " (Overdrive description)
LAMBDA Literary Award nominee 2016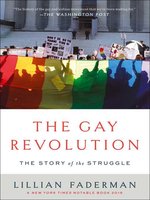 The Gay Revolution, Lillian Faderman (eBook)
"The Gay Revolution begins in the 1950s, when law classified gays and lesbians as criminals, the psychiatric profession saw them as mentally ill, the churches saw them as sinners, and society victimized them with irrational hatred. Against this dark backdrop, a few brave people began to fight back, paving the way for the revolutionary changes of the 1960s and beyond. Faderman discusses the protests in the 1960s; the counter reaction of the 1970s and early eighties; the decimated but united community during the AIDS epidemic; and the current hurdles for the right to marriage equality." (Overdrive description) LAMBDA Literary Award nominee 2016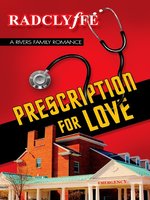 Prescription for Love, Radclyffe (eBook)
"Flannery Rivers is content to let her sister Harper carry on the family dynasty—at the Rivers hospital where they both work and on the home front… Abigail Remy is a city girl who accepts a position at the imperiled country hospital in the hope of finding a stable, safe community for her teenaged trans son. Unfortunately, when she arrives to work, she discovers the current ER chief is less than happy to be replaced by a fresh-out-of-residency newcomer… Add unexpected attraction to the incendiary mix of city and country, fire and ice, tradition and change—and the prescription is combustible." (Overdrive summary) An entertaining sequel to Against Doctor's Orders.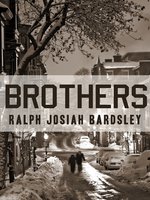 Brothers, Ralph Josiah Bardsley (eBook)
"At twenty-three, Jamus Cork's plans are simple—graduate college, stay in New York City, and write. But those plans change when his parents are suddenly killed and he finds himself the guardian of his little brother, Nick. Jamus ends up back in the Boston neighborhood where he grew up, with a crying toddler on his knee and the challenge of building a new life for himself and the boy… That changes when he meets bookishly handsome Sean Malloy. There's a spark between the two men, but both must face down their own private demons to find love in the Irish enclave of South Boston." (Overdrive description)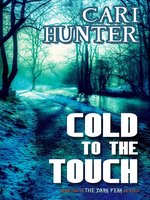 Cold to the Touch, Cari Hunter (eBook)
"Detective Sanne Jensen is living in self-imposed isolation and quietly falling apart, while Dr. Meg Fielding—Sanne's best friend and occasional lover—is struggling to cope with her violent brother, who is back in town and demanding money that she doesn't have. When the murder of a drug addict is dumped onto Sanne's already unmanageable caseload, she suspects the death may be the start of something more sinister. But how can she investigate a crime when no one cares about the victim? And how can she stop a killer who has no identity, no motive, and no conscience? " A recommended sequel to No Good Reason (Overdrive description)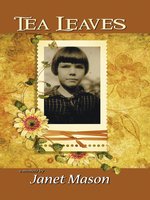 Tea Leaves, Janet Mason (eBook)
"In this forthright personal memoir, author and poet Janet Mason reflects on the factory-worker lives of her mother and grandmother in working class Philadelphia while she copes with her mother's final illness. Her mother's feminist example and unwavering support of a lesbian daughter become increasingly poignant as Janet explores the choices not open to her mother that she made for herself. In this forthright personal memoir, author and poet Janet Mason reflects on the factory-worker lives of her mother and grandmother in working class Philadelphia while she copes with her mother's final illness. Her mother's feminist example and unwavering support of a lesbian daughter become increasingly poignant as Janet explores the choices not open to her mother that she made for herself." (Overdrive description)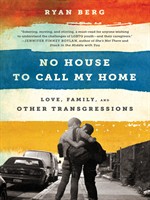 No House to Call My Home, Ryan Berg (eBook)
"In this lyrical debut, Ryan Berg immerses readers in the gritty, dangerous, and shockingly underreported world of homeless LGBTQ teens in New York. As a caseworker in a group home for disowned LGBTQ teenagers, Berg witnessed the struggles, fears, and ambitions of these disconnected youth as they resisted the pull of the street, tottering between destruction and survival.
Focusing on the lives and loves of eight unforgettable youth, No House to Call My Home traces their efforts to break away from dangerous sex work and cycles of drug and alcohol abuse, and, in the process, to heal from years of trauma. From Bella's fervent desire for stability to Christina's irrepressible dreams of stardom to Benny's continuing efforts to find someone to love him, Berg uncovers the real lives behind the harrowing statistics: over 4,000 youth are homeless in New York City—43 percent of them identify as LGBTQ.
Through these stories, Berg compels us to rethink the way we define privilege, identity, love, and family. Beyond the tears, bluster, and bravado, he reveals the force that allows them to carry on—the irrepressible hope of youth. " (Overdrive description)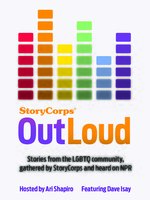 StoryCorps: OutLoud
Voices of the LGBTQ Community From Across America by Dave Isay, (eAudiobook)
"StoryCorps OutLoud sets out across the country to record and preserve the stories of LGBT individuals, along with their families and friends. OutLoud is a project undertaken in the memory of Isay's father, psychiatrist Dr. Richard Isay. Professionally credited for helping to persuade the mental health community that homosexuality is not a mental disorder, Dr. Isay was himself a closeted gay man for many years. He came out to his son at the age of 52 and, in 2011, he married his partner of 31 years, Gordon Harrell, before passing away suddenly from cancer on June 28, 2012. On June 28, 2014, the 45th anniversary of the Stonewall uprising, StoryCorps inaugurated OutLoud, a three-year project to capture the experiences of L.G.B.T.Q. people. In particular, the project will seek stories from young people, minorities and those who lived before the uprising, which was a response by gays to a police raid on the Stonewall Inn in Greenwich Village and helped precipitate the gay rights movement. " (Overdrive description)
And new in our Zinio For Libraries collection:
DIVA magazine
"DIVA is Europe's best-selling and most influential lifestyle magazine for lesbian, bisexual and queer women. Our aim is simple – to bring you the latest trends and talent at teh cutting edge of popular lesbian and bisexual culture" (Publisher description)
Gay Times magazine
"Known and read by gay men all over the world, GT is packed with informative and essential news, reviews, arts, lifestyle features, opinion and plenty of hunky guys. You'll never want to miss an issue again!" (Zinio description)