Our latest selection includes new memoirs, romance and mysteries along with a from-the-trenches account of the freedom to marry campaign in the United States of America.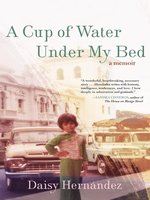 A Cup of Water Under My Bed, (eBook)
"A coming-of-age memoir by a Colombian-Cuban woman about shaping lessons from home into a new, queer life. These lessons–rooted in women's experiences of migration, colonization, y cariño–define in evocative detail what it means to grow up female in an immigrant home. In one story, Daisy sets out to defy the dictates of race and class that preoccupy her mother and tías, but dating women and transmen, and coming to identify as bisexual, leads her to unexpected questions. In another piece, NAFTA shuts local factories in her hometown on the outskirts of New York City, and she begins translating unemployment forms for her parents, moving between English and Spanish, as well as private and collective fears. In prose that is both memoir and commentary, Daisy reflects on reporting for the New York Times as the paper is rocked by the biggest plagiarism scandal in its history and plunged into debates about the role of race in the newsroom." (adapted from Overdrive description)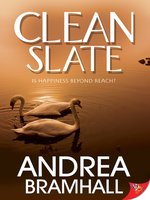 Clean Slate, (eBook)
Lambda Lesbian Romance winner 2014. "After a vicious attack, Morgan Masters wakes up to find that nothing is how she remembers it. John Major isn't the prime minister anymore, the Millennium has been and gone, and it's been a very long time since she was in college. When Erin's worst fears become reality and her world crumbles around her, she has to pick up the pieces and start all over again. Can losing everything actually be the best thing that ever happened to Morgan? Can Erin learn to forgive the sins of the past and let her heart lead her head for a change? Or is happiness beyond their reach? " (Overdrive description)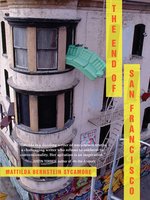 The End of San Francisco, (eBook)
Lambda Transgender Non-Fiction Winner 2014. "The End of San Francisco breaks apart the conventions of memoir to reveal the passions and perils of a life that refuses to conform to the rules of straight or gay normalcy. A budding queer activist escapes to San Francisco, in search of a world more politically charged, sexually saturated, and ethically consistent—this is the person who evolves into Mattilda Bernstein Sycamore, infamous radical queer troublemaker, organizer and agitator, community builder, and anti-assimilationist commentator. Here is the tender, provocative, and exuberant story of the formation of one of the contemporary queer movement's most savvy and outrageous writers and spokespersons." (adapted from Overdrive description)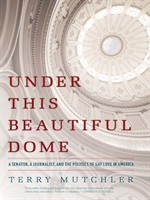 Under This Beautiful Dome, (eBook)
"Under This Beautiful Dome tells the true story of journalist Terry Mutchler's secret five-year relationship with Penny Severns, an Illinois State Senator who mentored Barack Obama. Forced to engage in an elaborate ruse to keep their relationship a secret, the two women constantly fear discovery in their conservative town. Denied legal access to the altar, they face even greater hardships when Penny is diagnosed with cancer and begins undergoing treatment.
Set in the political arena, Under This Beautiful Dome reminds us why the march to legalize same-sex marriage is both personal and political. This vivid, beautiful story paints an intimate portrait of a loving relationship and the vast impact gay marriage legislation has on couples and families in America today." (Overdrive description)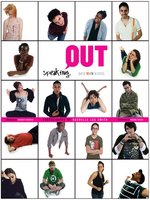 Speaking OUT, (eBook)
"A photographic essay that explores a wide spectrum of experiences told from the perspective of a diverse group of young people, ages 14–24, identifying as queer (lesbian, gay, bisexual, transgender, or questioning), Speaking OUT: Queer Youth in Focus presents portraits without judgment or stereotype by eliminating environmental influence with a stark white backdrop. This backdrop acts as a blank canvas, where each subject's personal thoughts are handwritten onto the final photographic print. With more than 65 portraits photographed over a period of 10 years, the book provides rare insight into the passions, confusions, prejudices, joys, and sorrows felt by queer youth and gives a voice to an underserved group of people that are seldom heard and often silenced." (Overdrive description)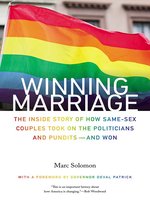 Winning Marriage, (eBook)
"In Winning Marriage Marc Solomon, a veteran leader in the movement for marriage equality, gives the reader a seat at the strategy-setting and decision-making table in the campaign to win and protect the freedom to marry. With depth and grace he reveals the inner workings of the advocacy movement that has championed and protected advances won in legislative, court, and electoral battles over the decade since the landmark Massachusetts ruling guaranteeing marriage for same-sex couples for the first time." (Amazon.co.uk description)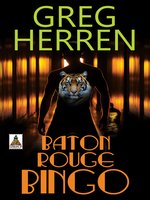 Baton Rouge Bingo, (eBook)
Lambda Gay Mystery Nominee 2014. "Bomb threats, murder, a tiger, animal rights, missing money—all in a day's work for Scotty Bradley, P.I.!
A simple trip up to Baton Rouge to bail his mother out of jail takes a dire turn when her best friend from college, animal rights activist Veronica Porterie, turns up murdered—and Mom hires the boys to find out who killed her! But nothing is as it seems in Veronica's life and past, and soon the boys are involved in a treasure hunt like no other—because Scotty's mom's life hangs in the balance! " (Overdrive description)
A Queer Kind of Justice, (eBook)
For fans of Orange Is the New Black! "A diverse cast of lesbian, bi, and trans women, on both sides of the bars and through the centuries, find life-changing moments of love, hope, fear, excitement, passion, desperation, and inspiration. Prison. The very word sends shivers of fear through the soul. A place of gloom and shadows, where freedom is taken, humanity is lost. A place of cruelty and pain, of claustrophobia, soul-searching, and waiting. A place where guilt and innocence fade away, identity is transformed, and the voice that cries in the darkness is no longer heard. One aspect of human existence that has endured through the centuries: incarceration, implied guilt, punishment. But when all is lost, so much can be gained. It is in prison that the colours of freedom become sharper and brighter, more alluring because they are distant. It is here that impossible relationships become reasonable, that hopes are kindled by a word or a glance. It is where senses are heightened, as alert to danger as to love, to fear as to passion. It is where everything is at once ordered and disordered—and queer is only relative. " (Overdrive description)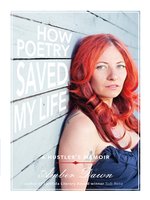 How Poetry Saved My Life, (eBook)
Lambda Lesbian Memoir/Biography Nominee 2014. "Lambda Award winner Amber Dawn's sophomore book reveals a poignant and personal landscape—the terrain of sex work, queer identity, and survivor pride. This memoir told in prose and poetry offers a frank, multifaceted portrait of the author's experience, from hustling the streets of Vancouver in the mid-90s to her present life as an outspoken feminist storyteller." (Overdrive description)
PLUS!
The Advocate, (eMagazine)
New with our Zinio free eMagazine subscription is The Advocate. We have the latest issue available (October 2014) plus back issues. "The Advocate has been the definitive news source for America's LGBT community since 1967. Every issue, The Advocate keeps you involved and informed on everything that's important to you in LGBT news, politics, culture and entertainment. You'll enjoy our intriguing interviews with important gay and lesbian newsmakers, plus you'll enrich your life with our regular coverage of gay travel, finance, fitness, and style. Now available with the cool convenience of digital delivery. Now expanded with exclusive video and slide show in every issue. " (RBDigital description)