Thursday, September 18th is international Read an eBook Day. Library patrons around the world will be able to take part in the largest digital reading event to show appreciation for eBooks.
Throughout September 18, OverDrive will be giving away tablets and devices every hour through social media to readers who tell their eBook story on Facebook or Twitter with the hashtag #eBookDay. You can also comment directly on www.readanebookday.com. You can enter the international giveaway now, and at any time until 4pm on Friday September 19th (ie midnight September 18th in US Eastern Standard Time).
Wellington City Libraries is also pleased to be able to offer a 3G-enabled 7″ Google Nexus tablet with 32GB of storage to one Wellington City Libraries customer who issues an eBook from either of our Overdrive or Bolinda sites on #eBookDay. The prize draw for the Google Nexus tablet will take place the day after eBook day on Friday September 19th.
Here are a few picks from our Overdrive collection: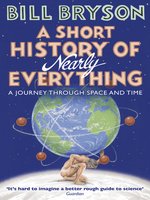 A Short History of Nearly Everything, by Bill Bryson
"Bill Bryson describes himself as a reluctant traveller: but even when he stays safely in his own study at home, he can't contain his curiosity about the world around him. A Short History of Nearly Everything is his quest to find out everything that has happened from the Big Bang to the rise of civilization – how we got from there, being nothing at all, to here, being us. Bill Bryson's challenge is to take subjects that normally bore the pants off most of us, like geology, chemistry and particle physics, and see if there isn't some way to render them comprehensible to people who have never thought they could be interested in science." (Overdrive description)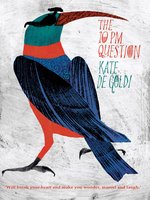 The 10PM Question, by Kate de Goldi
"A warm, surprising, real and intelligent novel you will fall in love with. Frankie Parsons is twelve and has a rodent voice of worry nibbling in his head. His new friend – colourful, creative, talkative Sydney – has relentless, unavoidable questions of her own that force Frankie and his family to face up to things that have lain dormant for years. In Kate de Goldi's sensitive, vital and hilarious novel, Frankie and the reader walk hand in hand through pages that gleam with hope and humour." (Overdrive description)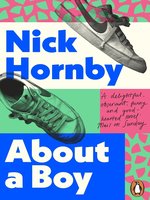 About a Boy, by Nick Hornby
"Will Freeman, a 30-something Londoner, is vaguely in search of a wife, but is simultaneously turned off by the responsibilities that a real life might entail. He befriends young Marcus, son of a single mother with problems, and finds himself being drawn against his will into a tumultuous set of circumstances. Finally he is able, after all, to engage with life in a normal way. A New York Times Notable Book for 1998." (Syndetics)
Keep an eye on our Facebook and Twitter for daily eBook of the Day picks up until September 18th!