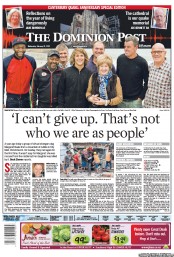 Did you know you can use our PressDisplay database to see over 1,700 newspapers (and magazines) from 92 countries in 48 languages – whenever and wherever you have internet access?  They are displayed exactly as you would see them in print – complete with all graphics, ads, notices – even the crossword!
To find PressDisplay click on the blue arrow next to 'Select a database' on mygateway.info, and scroll down to 'PressDisplay newspapers'.
You will find  today's edition of your favourite papers or you can search, print, email or blog articles of interest in papers from around New Zealand and the world within the last 60 days. RSS feeds are also available so you can save time and get articles sent straight to you on your favourite topics.
You'll need a Wellington City Libraries' card to use PressDisplay – if you don't have one at the moment and would like to become a member, visit our Joining pages for more information.
To learn more about using PressDisplay have a look at this quick printable guide.