I wanted to share 3 books I have come across recently. They are a treasure trove for crafters and creative people in general.
The first one, 75 Birds, butterflies & little beasts to knit and crochet is a delight to flick through. Armed with this wonderful book, you can create an entire natural world out of yarn. Who wants to knit scarves and sweaters when you can create apples and flowers, mushrooms and snails? A shear delight!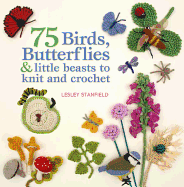 The other two books are about papercrafting, a skill that amazes me.
Paper Illusions is about the creations of artist Isabelle de Borchgrave, who makes  exquisite historical costumes out of paper. The book is luxurious and the models are set in grand period decor. Well worth a look.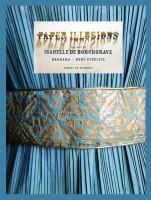 And as it happens, Isabelle de Borchgrave is also the subject of an article in the latest issue of Ornament Magazine and one of her works features on the cover.
The last book, simply called Papercraft,  is a collection of paper creations from many contemporary artists. The book is teaming with amazing visuals of all types. The inventivity of the works displayed is mind boggling and awe inspiring. I think I might go and buy myself a copy. I will find it very difficult to share this book.