Aotearoa
New Zealand
Online "premium" databases you can access for free with your library card. Not a member? Join online
Bridget Williams Books - The New Zealand History Collection
Provides complete online access to a major, authoritative resource - over thirty years of award-winning history and biography publishing from Bridget Williams Books.
Comprising over ninety titles, it includes recent additions such as the widely acclaimed Great War for New Zealand by Vincent O'Malley, multiple works by late historian Judith Binney and A History of New Zealand Women by Barbara Brookes.
BWB - The New Zealand History Collection
BWB Texts Collection
BWB Texts Collection from Bridget Williams Books brings together a diverse group of short eBooks on the big issues facing New Zealand. Dive in to discover stories, insights and analysis by some of New Zealand's best writers and commentators. Titles can be read on any device and new titles are added to the collection each month.
BWB Treaty of Waitangi Collection
The Treaty of Waitangi collection from Bridget Williams Books gathers together some of the finest writing and scholarship on New Zealand's founding document online. It features unrestricted access to award-winning histories and commentaries, such as Claudia Orange's The Treaty of Waitangi, which can either be read in their entirety or searched across for quick reference. Optimised for mobile and tablet devices, this database is delivered entirely within the web browser and is accessible on any device.
BWB Treaty of Waitangi Collection
BWB New Zealand Sign Language Collection
BWB's reference publishing and accounts of Deaf experience are freshly rendered using rich multimedia and visuals. The Collection includes two titles by Rachel McKee: New Zealand Sign Language - A Reference Grammar, and People of the Eye - Stories from the Deaf World
BWB - NZ Sign Language Collection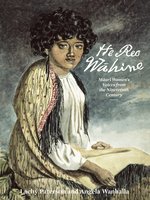 Overdrive Aotearoa Collection
Free eBook and downloadable eAudiobook collection containing fiction and nonfiction titles, including many New Zealand titles
NZ Geographic
NZ Geographic has been celebrating our people, places, wildlife and environment for two decades. Its archives hold more than 600 in-depth features about our country, natural history and culture. You can now use your library card to gain access to all these features online, seeing the magazine with the same layout on the screen as it has in print. You can either read the latest issue, browse previous issues by clicking on covers or search the archive using keywords.
Australia & New Zealand Newsstream
Formerly ProQuest ANZ Newsstand
This database offers searchable full text access to national and provincial newspapers in Australia and New Zealand. New Zealand titles include The Dominion Post, The New Zealand Herald, The Press (Christchurch), Sunday Star-Times, Truth, and past issues of The Evening Post and The Dominion. Australian newspapers include The Sydney Morning Herald, The Age (Melbourne), The Australian and ABC news sources. Many titles can be searched going back several years.
Here are some key Wellington publication links:
Australia & New Zealand Newsstream
Australia/New Zealand Reference Centre
This database combines Australia and New Zealand specific magazines, newspapers & newswires, reference books, and company information to create the largest collection of regional full text content available. It provides local perspectives on current events, business, sports, and many other subjects.
Titles include Australian House & Garden, Australian Geographic, NZ Business, New Zealand Management, Metro, Australia Country Report, New Zealand Country Report, the New Zealand Herald, the Dominion Post etc. Click for a full list of titles in Australia/New Zealand Reference Centre. Some key Wellington publiation links are:
Australia/New Zealand Reference Centre
---
Other useful sites
These are sites that don't require a login (freely available online sites), that you may also find useful:
Index New Zealand
Index New Zealand is an index with abstracts from selected New Zealand serial publications, including newspapers, and nearly 300 journals about New Zealand and the South Pacific.
INNZ is updated daily and approximately 2,000 documents are added monthly. Subjects covered include general interest material, social research, current affairs, the arts and humanities. Comprehensive coverage of titles extends from 1987 onwards. Many New Zealand titles have also been retrospectively indexed.
New Zealand History
Information and resources from within the Research and Publishing Group of the Ministry for Culture and Heritage, Wellington, New Zealand. Three broad categories showcase themes in New Zealand history: Culture and society, Politics and government and New Zealand at war.
Te Ara: the Encyclopedia of New Zealand
In Māori, Te Ara means 'the pathway'. Through interlinking text and image trails, the Encyclopedia takes you on a journey of discovery. When complete, it will be a comprehensive guide to New Zealand - its peoples, natural environment, history, culture, economy, institutions and society.
The site also includes New Zealand's last official encyclopedia from 1966. It is published here in full, with all the original drawings, maps and photographs.
The Dictionary of New Zealand Biography (part of Te Ara)
This website contains over 3,000 biographies of New Zealanders who have 'made their mark' on this country. It does not include people who are alive, so you will not find people like Helen Clark or Sean Fitzpatrick, but you will find people like George Nepia or Michael Joseph Savage.
The site includes the collected biographies originally published in the printed Dictionary of New Zealand Biography series between 1990 and 2000, and in the parallel Maori-language series, Nga Tangata Taumata Rau. The 'Our Land, Our People' section includes material from the New Zealand Historical Atlas. It presents snapshots of places, times, events and trends in New Zealand history, linked to the biographical content.
The Dictionary of New Zealand Biography
Papers Past
Provided by the National Library, Papers Past showcases selected 19th century New Zealand newspapers and periodicals. The site currently contains digital images of over one million pages from more than 40 publications. Wellington papers include:
There were many other Wellington newspapers in existence in early Wellington - you can choose to browse by region to see all of these
Wellington Local History
Wellington City Libraries' Local History database is primarily based around a collection of newspaper articles dating back as far as the 1940s. The database can be used to search for information on a vast number of topics relating to the history and development of Wellington City and the surrounding region.
It does not offer the full text of individual articles, rather, it can be used to find references relating to a topic which can then be investigated further. Keyword searches can be made on title, contributing author, subject, as well as the short abstract which summarises most articles. The complete article can be viewed by either requesting the listed WVF subject file from Central library staff, or requesting to see a microfilmed copy of the original newspaper.
Wellington Local History Clippings Collection
The Evening Post Clippings Collection, 1927-1977
This contains several hundred thousand newspaper clippings collected between 1927 and 1977 and donated to Wellington City Libraries by The Dominion Post in 2003. Most of the clippings were taken from the Evening Post itself, though other material is also present.
The collection is divided into nearly 8000 subject headings. These are contained within some 15000 individual envelopes and housed on the 2nd Floor of the Central Library in 30 filing cabinets.
The collection is primarily New Zealand focused (with Wellington featuring prominently), though major world events such as World War II and the Apollo moon landings are also covered. You can use this searchable database to identify those subject areas which may be of interest to your research from throughout that 50 year period, without knowing the exact date of when they occurred. Please ask at the 2nd Floor enquiries desk for access to the actual clippings.
Evening Post Clippings Collection, 1927-1977
New Zealand Government
This site is a portal to all central and local government bodies and the services they provide. Provides background information on New Zealand's history, constitution and government, as well as links to Ministries and Departments.
Search here for information on taxation, dog, firearm or drivers licences, building or travel permits, dealing with tenancy or other neighbourhood issues, starting a family or starting a business, and a lot more.
Statistics New Zealand
New Zealand's major source of official statistics. Includes information about the population (e.g. births, deaths, education, ethnicity, life expectancy), communities (e.g. families and households, housing, work and income), and social themes (e.g. crime, the road toll, poverty).
Economic information includes the main economic performance indicators, statistics about business, industry, primary production, labour market, imports and exports, and government finance.
Information about the New Zealand environment includes statistics about natural resources and how much these are being used by different industries.
Digital NZ
Search and discover millions of NZ images, text, video and audio from the digital stores of libraries, museums, archives, communities, and government.
Te Puna Search on WorldCat
Find which New Zealand library has what. Te Puna Search provides information about, and links to, the more than 9 million books, journals, and audiovisual items held in New Zealand libraries. Once you find the particular item you require you can go directly to the online catalogues of the holding libraries to see if it is available.
If you wish to borrow an item from another NZ library, please read the Interloans information.