Ngā pātengi Māori
Māori databases
Online "premium" databases you can access for free with your library card. Not a member? Join online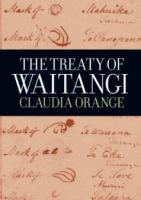 Bridget Williams Books - Treaty of Waitangi Collection
The Treaty of Waitangi collection from Bridget Williams Books gathers together some of the finest writing and scholarship on New Zealand's founding document online. It features unrestricted access to award-winning histories and commentaries, such as Claudia Orange's The Treaty of Waitangi, which can either be read in their entirety or searched across for quick reference. Optimised for mobile and tablet devices, this database is delivered entirely within the web browser and is accessible on any device.
BWB Treaty of Waitangi Collection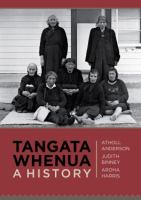 BWB - The New Zealand History Collection
Provides complete online access to a major, authoritative resource - over thirty years of award-winning history and biography publishing from Bridget Williams Books
BWB - The New Zealand History Collection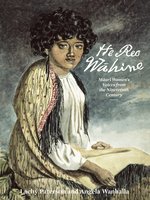 Overdrive - Aotearoa Collection
Free eBook and downloadable eAudiobook collection containing thousands of nonfiction titles, as well as language learning titles
---
Other useful sites
These are sites that don't require a login (freely available online sites), that you may also find useful:
Ngata Dictionary
The H. M. Ngata Dictionary offers over 14,500 headwords, illustrating their use in sentences and phrases drawn from a wide range of contemporary and traditional contexts. It is available online for English to Māori and Māori to English searching. Based primarily on Ngati Porou dialect, the dictionary embraces a wide variety of tribal usages and is accessible to students at a basic level, as well as to those with an advanced knowledge of Māori language. The Dictionary complements the use of other dictionaries of Māori and English, and glossaries produced by other agencies such as Te Taura Whiri i te Reo Māori (the Māori Language Commission).
Waitangi Tribunal Reports
This site includes the published reports of the Waitangi Tribunal as well as information about the Tribunal and its duties. Full reports are in pdf format. The direct link to the Taranaki Whānui ki te Upoko o te Ika and The Port Nicholson Block Settlement Trust Settlement is now available.
National Library of New Zealand
This searches across all of their catalogue resources and contains a mine of information, including links to manuscripts, photographs, newspapers and ephemera. This includes Donald McLean Papers; Tiaki; Paperspast ; AtoJsOnline (Appendices to the Journals of the House of Representatives).
National Library of New Zealand
Niupepa
The Niupepa: Māori Newspapers Digital Collection is an electronic collection of over 17,000 pages taken from 34 separate periodicals. It is based on 'Niupepa 1842-1933', a microfiche collection produced by the Alexander Turnbull Library. 70% of the collection is written solely in Māori, 27% is bilingual and about 3% is written in English. There were three main types of niupepa published; government sponsored, Māori initiated, and religious.
Te Ao Hou
A magazine published by the Dept of Māori Affairs between 1951 and 1976 which aimed to "provide interesting and informative reading for Māori homes". It's strength is in its treatment of 'social' conditions and issues of the day.
Maori Land Court Minutes Index
An index database providing easy, quick reference to over 1100 minute book records, 1865 and 1910. May include whakapapa as proof to a person's right to succession to the land. (Note - this is not a fulltext database).
Maori Land Court Minutes Index
Historical BDM online
The Department of Internal Affairs has made the index of selected historical records available online. These are:
Births that occurred at least 100 years ago
Stillbirths that occurred at least 50 years ago
Marriages that occurred at least 80 years ago
Deaths that occurred at least 50 years ago or the deceased's date of birth was at least 80 years ago.
Note: This does not include births etc that were registered as Māori births. This database is only available in-house at the Second floor of the Cental Library.
Historical BDM Online
Te Ara - including Dictionary of New Zealand Biography
The biographies section of Te Ara contains stories of people who have 'made their mark' on New Zealand. It does not include people who are alive, but does include all the biographies previously available at www.dnzb.govt.nz. If you need more infromation about the person, follow up the sources used at the end of each article.
NZETC - NZ Electronic Text Centre
New Zealand Electronic Text Centre is a huge number of digitised texts - including a many historical books with interesting Māori information and stories. The collection contains over 1400 texts and will continue to grow through projects to support teaching, learning and research at the university.
NZ On Screen - Māori
NZ On Screen is the online showcase of NZ television, film, music video and web series. All content is free to view - around 4,000 titles from the beginning of the screen industry to the present day to watch and enjoy.
London Illustrated News, (New Zealand content), 1842-1902
The Illustrated London News was a picture newspaper that ran for over 150 years, published every week. The emphasis was always on Britain but world events were covered, especially where Britain was involved or affected. The emerging colony of New Zealand received some coverage especially during the New Zealand Wars. This database produced by the University of Waikato Library includes scanned images of the all the text and illustrations that refer to events in New Zealand during the first sixty years from volume 1 in 1842 to volume 121 in 1902. The entries can be searched by keyword or you can browse in chronological order.
London Illustrated News, (NZ Content), 1842-1902
Index New Zealand
Index New Zealand (INNZ) is an index with abstracts from selected New Zealand serial publications, including newspapers, and nearly 300 journals about New Zealand and the South Pacific.
INNZ is updated daily and approximately 2,000 documents are added monthly. Subjects covered include general interest material, social research, current affairs, the arts and humanities. Comprehensive coverage of titles extends from 1987 onwards. Many New Zealand titles have also been retrospectively indexed.
Tāngata Māori Database
This comprises a collection of articles on Māori people covering the years 1930 to the present day, many of them taken from the Dominion and Evening Post newspapers. The core of the material once formed the biographies file of the New Zealand vertical file collection.
Rohe/iwi mentioned include: Te Ati Awa, Ngāti Mutunga, Ngāti Toa, Ngāti Raukawa, Ngāti Porou, Ngāti Tuwharetoa, Mataatua.
The complete article can be viewed by either requesting the listed MVF subject file from staff at the Central Library, or requesting to see a microfilmed copy of the original newspaper.
Māori statistics
This web page from Statistics New Zealand (Tatauranga Aotearoa) brings together statistical information on the Māori population from a range of sources to help understand the size and direction of changes in their demographic, economic, social and cultural position.
Wellington City Libraries' Māori pages
Wellington City Libraries' Māori pages