means "magical girl" in Japanese. It's a whole subgenre of anime focused on the magical abilities of special young women. Here are some books about awesome witchy magical girls:
Akata Witch, Nnedi Okorafor-Mbachu
"Twelve-year-old Sunny lives in Nigeria, but she was born American. Her features are African, but she's albino. She's a terrific athlete, but can't go out into the sun to play soccer. There seems to be no place where she fits. And then she discovers something amazing—she is a "free agent," with latent magical power. Soon she's part of a quartet of magic students, studying the visible and invisible, learning to change reality. But will it be enough to help them when they are asked to catch a career criminal who knows magic too?" (Goodreads)
Witch & Wizard, James Patterson
"Imagine you wake up and the world around you-life as you know it-has changed in an instant. That's what has happened to Whit Allgood and his sister, Whisty. They went to sleep as normal teenagers, and woke up as wanted criminals. Accused of holding incredible powers they'd never dreamed possible. And now, just how different they are-special, even-if just beginning to be revealed in a strange new world." (Goodreads)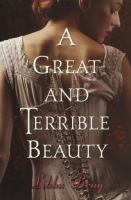 A Great and Terrible Beauty, Libba Bray
16-year-old Gemma has had an unconventional upbringing in India, until she has a dark vision of her mother's death which turns out to be true. Gemma is shipped of to Spence, a girls' academy in Victorian England. There she is snubbed by her classmates until she blackmails herself into the popular clique. Gemma is distressed to find she has been followed from India by Kartik, a man who urges her to fight off her visions. But her visions are relentless and they lead her to find a long-lost magical diary. Gemma discovers she has the power to connect with other worlds, and her new friends want to come along for a bit of fun. What none of them realise is that the other worlds are influenced by a powerful menace they cannot control. This is the first in a trilogy and it is brilliant!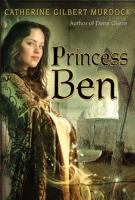 Princess Ben, Catherine Gilbert Murdock
"With her parents lost to assassins, Princess Ben ends up under the thumb of the conniving Queen Sophia. Starved and miserable, locked in the castle's highest tower, Ben stumbles upon a mysterious enchanted room. So begins her secret education in the magical arts:mastering an obstinate flying broomstick, furtively emptying the castle's pantries, setting her hair on fire… But Ben's private adventures are soon overwhelmed by a mortal threat to her kingdom. Can Ben save the country and herself from tyranny?" (Goodreads)