Inside Girl, by J Minter. And the crowd goes wild (except for the people who were in the Morganville camp – who knows, the library may end up investing in this series too in the future).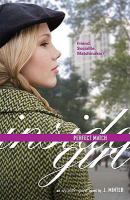 Thanks for playing. We'll draw one lucky Inside Girl supporter to be first in the queue for when the series arrives!
Postscript: message from Paula the Selector – "think I might order the vampires as well, they seem […] fun!" So there you go.