Last year it was amazing, and this year's ComicFest is going to be even better! 4 days of comic mayhem – you won't want to miss this.
You can find the entire programme here. But here's a breakdown of the stuff happening for children and teens: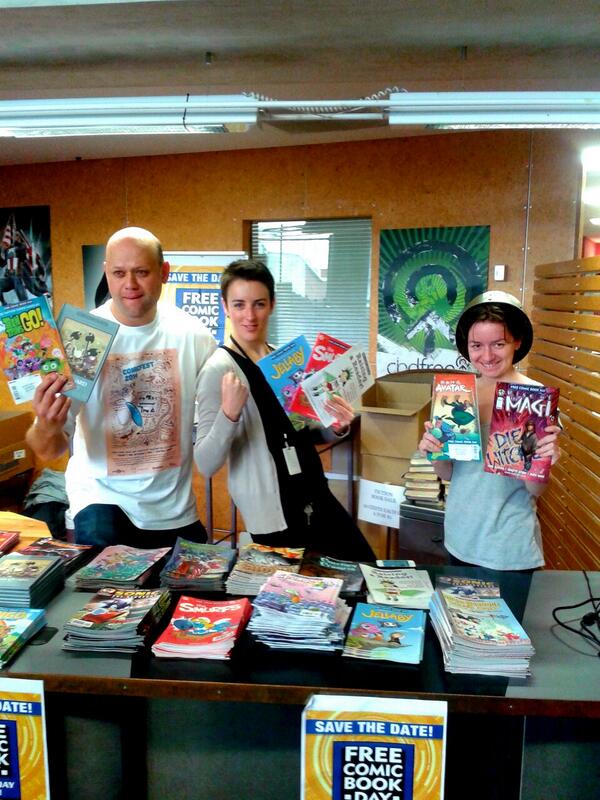 Wednesday 29th of April
6 – 8.00 | Free mystery Comic film!
Come along to our mystery comic-themed film at the Central library. We guarantee comic satisfaction and prizes at this once only ComicFest screening. Seating is limited to 50 only, so contact us at the Central library to book seats or email enquiries@wcl.govt.nz! (For Teens +)
Friday 1st of May
5 – 6.30 | Digital comics workshop with Tim Gibson
Tim Gibson is known as a digital pioneer in NZ comic's circles with his successful 'Moths City' title performing well on international website Comixology. Join Tim for an hour and a half of insight into the planning, creation and distribution of a comic using current digital tools and insider tricks of the trade. For all ages and bring your tablet and stylus if you can!
(Sponsored by NZ Comic Con)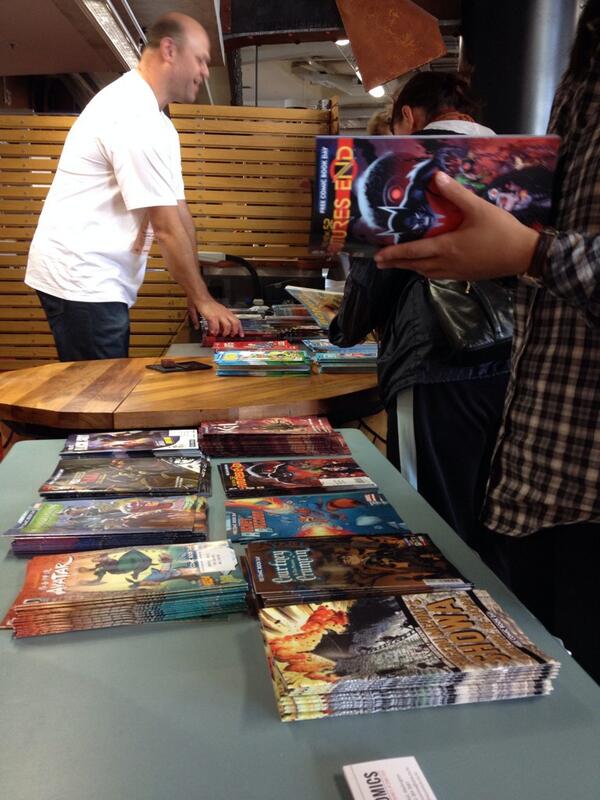 Saturday 2nd of May
Free comic book day -all day
Grab your free comics from our stands, buy from the great folk at Graphic comic store and chat comics with our librarians. Dress as your favourite comic character and win prizes! Have a go at creating and drawing a Manga character and enter the Make a Manga competition (Sponsored by GRAPHIC comics)
10 – 11.30 | Comics 101 workshop with Sarah Laing
Sarah Laing (Let Me be Frank, cartoonist and novelist) has unique insight into what is required to make successful prose, comics and cartoons. Bring pen and papers along as Sarah imparts tips on the important relation between pictures and words, the value of honest drawing, emotion and story-telling. All ages. (Sponsored by NZ book council)
11.30 – 12.00 | Cosplay competition
Winners will be announced for the best ComicFest costume! Prizes for all categories, including children, teens, and adults. (Sponsored by Unity books)
12 – 1.00 | 'Tintin – the journey from comic to film'
Let Tintin and Weta Workshop lead conceptual designer, Chris Guise take you through the process of transforming a much-loved comic into the successful film version of, 'The adventures of Tintin – the secret of the Unicorn.' Chris will guide you through this multi-media journey with slides and videos and don't forget to have your questions ready for Q&A.
2.00 – 2.15 | Comicfest announces winners for the Manga drawing competition
Don't forget your free comics posters courtesy of GRAPHIC comic store!
All events are free and bookings are not required. Seating at space at events is available on a first come – first served basis.