The future is there… looking back at us. Trying to make sense of the fiction we will have become.
― William Gibson, Pattern Recognition
With 2020 well under way and publishers and authors already clambering to hype up their next big book, what better time to look at just a few of the fiction titles we're excited about reading in 2020.
January
First up in January, the sci-fi prophet William Gibson gives us Agency, a tale of an alternative future in which Hillary Clinton is in the White House and Brexit never occurred. His previous works include the seminal Neuromancer, the 1984 book that popularised the idea of cyberspace:

Agency / Gibson, William
"Verity Jane takes a job as the beta tester for a new product: a digital assistant, accessed through a pair of ordinary-looking glasses. "Eunice," the disarmingly human AI in the glasses, manifests a face and a canny grasp of combat strategy. Realizing that her employers don't know how powerful Eunice is, Verity decides that it's best they don't. Meanwhile, a century ahead in London, in a different time line entirely, Wilf Netherton works amid survivors of the slow and steady apocalypse known as the jackpot." (Adapted from Catalogue)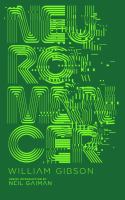 Neuromancer / Gibson, William
"The pioneering cyberpunk novel that predicted our obsession with the Internet. Henry Dorsett Case was the sharpest data-thief in the Matrix, until an ex-employer crippled his nervous system. Now a new employer has recruited him for a last-chance run against an unthinkably powerful artificial intelligence. With a mirror-eyed girl street-samurai riding shotgun, he's ready for a silicon-quick, bleakly prophetic adventure." (Adapted from Catalogue)
Also in January there is a new novella from the master of spy thrillers Mick Herron titled The Catch. Previous works also include:
Spook street / Herron, Mick
"Twenty years retired, David Cartwright can still spot when the stoats are on his trail. Jackson Lamb worked with Cartwright back in the day. He knows better than most that this is no vulnerable old man. 'The old bastard' has raised his grandson with a head full of guts and glory. But far from joining the myths and legends of Spook Street, River Cartwright is consigned to Lamb's team of pen-pushing no-hopers. So it's Lamb they call to identify the body when Cartwright's panic button raises the alarm at Service HQ." (Adapted from Catalogue)
March
March sees the release of Hilary Mantel's conclusion to her trilogy about Thomas Cromwell, and the book we think will be the biggest title of 2020: The Mirror and the Light. Will she win the Booker for a record breaking third time? We'll need to wait and see. Previous books include the award-winning:
Bring up the bodies / Mantel, Hilary
"Henry is disenchanted with Anne Boleyn. She has failed to give him a son and her sharp intelligence and audacious will alienate his old friends and the noble families of England. When the discarded Katherine dies in exile from the court, Anne stands starkly exposed, the focus of gossip and malice. At a word from Henry, Thomas Cromwell is ready to bring her down. Over three terrifying weeks, Anne is ensnared in a web of conspiracy, while the demure Jane Seymour stands waiting her turn for the poisoned wedding ring." (Adapted from Catalogue)
Also in March we have Maggie O'Farrell's Hamnet, in which O'Farrell imagines the story behind Shakespeare's most famous play. Previous books include:
The vanishing act of Esme Lennox / O'Farrell, Maggie
"In the middle of tending to the everyday business at her vintage-clothing shop and sidestepping her married boyfriend's attempts at commitment, Iris Lockhart receives a stunning phone call: Her great-aunt Esme, whom she never knew existed, is being released from Cauldstone Hospital—where she has been locked away for more than sixty-one years. Iris's grandmother Kitty always claimed to be an only child. But Esme's papers prove she is Kitty's sister, and Iris can see the shadow of her dead father in Esme's face." (Catalogue)
And rounding off March is Hugo Award-winning N.K. Jemisin's The City We Became, a story about an ancient evil threatening New York. We're huge fans of her previous books and are really excited about her latest offering. One of  Jemisin's previous Hugo winning works is:
The stone sky / Jemisin, N. K
"The Moon will soon return. Whether this heralds the destruction of humankind or something worse will depend on two women.  Essun has inherited the power of Alabaster Tenring. With it, she hopes to find her daughter Nassun and forge a world in which every orogene child can grow up safe.  For Nassun, her mother's mastery of the Obelisk Gate comes too late. She has seen the evil of the world, and accepted what her mother will not admit: that sometimes what is corrupt cannot be cleansed, only destroyed." (Adapted from Catalogue)
April
April sees the release of perennial favourite Anne Tyler's latest work, called Redhead by the Side of the Road. Previous favourites by Anne Tyler include:
A spool of blue thread : a novel / Tyler, Anne
"'It was a beautiful, breezy, yellow-and-green afternoon.' This is the way Abby Whitshank always begins the story of how she fell in love with Red that day in July 1959. The whole family is on the porch, listening contentedly as Abby tells the tale they have heard so many times before. And yet this gathering is different too: Abby and Red are growing older, and decisions must be made about how best to look after them, and the fate of the house so lovingly built by Red's father." (Catalogue)
May
In May 2020 Roddy Doyle has a new novel released called Simply Love, in which some old friends consider youthful love and life during a Dublin pub crawl. Previous works include: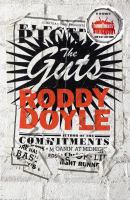 The guts / Doyle, Roddy
"You bet Jimmy Rabbitte has guts. In the 1980s, he aspired to bringing soul music to Dublin by forming a band called the Commitments, a rough-and-ready bunch whose escapades figured in Doyle's eponymous debut novel. Decades later, undone by a cancer diagnosis, Jimmy journeys to the past to reunite with Commitments guitarist Liam "Outspan" Foster and eye-catching backup vocalist Imelda Quirk, as well as a long-lost brother. And he learns to love being a father again." (Adapted from Catalogue)
There is also Scottish crime writer Denise Mina's latest dark and powerful crime novel The Less Dead which centres around real life murders of sex workers in Glasgow in the 1980s. Previous books include: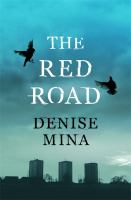 The red road / Mina, Denise
"Police detective Alex Morrow has met plenty of unsavory characters in her line of work, but arms dealer Mark Lynch ranks among the most brutal and damaged. Morrow is serving as a witness in Lynch's trial, where the case hinges on his fingerprints found on the guns he sells. But when the investigation leads to a privileged Scottish lawyer who's expecting to be assassinated after a money laundering scheme goes bad, Morrow has her hands full." (Catalogue)
September
It has been 16 years since the release of Jonathan Strange and Mr Norrell, however in September Susanna Clarke releases Piranesi. Expect another beautifully written otherworldly fantasy.
Jonathan Strange & Mr Norrell / Clarke, Susanna
"Centuries ago, when magic still existed in England, the greatest magician of all was the Raven King. A human child brought up by fairies, the Raven King blended fairy wisdom and human reason to create English magic. Now at the beginning of the nineteenth century, he is barely more than a legend, and England, with its mad King and its dashing poets, no longer believes in practical magic." (Adapted from Catalogue)
September also sees the very welcome return of  John Irving. His latest novel is billed as a ghost story about a mother and son called Darkness as a Bride. Previous John Irving books include:
Avenue of mysteries / Irving, John
"An older man named Juan Diego takes a trip to the Philippines, but he's really thinking about his early years in Mexico, the dreams that pushed his life forward, and the memories that define his life now. Were the events he recalls inevitable? Says the author, "An aura of fate had marked him. The chain of events, the links in our lives–what leads us where we're going, the courses we follow to our ends, what we don't see coming, and what we do–all this can be mysterious, or simply unseen, or even obvious." (Adapted from Catalogue)
There are also new novels out by Anne Enright, Graham Swift, Rose Tremain, Richard Ford, David Peace, Sebastian Barry, Elena Ferrante, Matthew Kneale and David Mitchell in 2020 to name but a few, but our final pick of new titles for this selection is Nick Hornby's latest bittersweet novel about opposites attracting called Just Like You due out in September. Previous Nick Hornby novels include:
Funny girl / Hornby, Nick
"It's the swinging 60s and the nation is mesmerized by unlikely comedy star Sophie Straw, the former Blackpool beauty queen. But when the script begins to get a bit too close to home, and life starts imitating art, they all face a choice. The writers, Tony and Bill, comedy obsessives, each harbour a secret. The male star Clive feels he's destined for better things. And Sophie Straw, who's changed her name and abandoned her old life, must decide whether to keep going, or change the channel." (Adapted from Catalogue)