We all know many great movies are based on books, and each year when the Oscars roll around, inevitably some of the films selected will be based on books. We've put together a list of some of this year's book-based Oscar nominees, and what categories they've been nominated for. Happy reading, and watching!
Film: A Man Called Ove
Nominations: Best Foreign Language
Based on: A Man Called Ove by Fredrik Backman
A man called Ove : a novel / Fredrik Backman.
"Meet Ove. He's a curmudgeon–the kind of man who points at people he dislikes as if they were burglars caught outside his bedroom window. He has staunch principles, strict routines, and a short fuse. People call him "the bitter neighbor from hell." But must Ove be bitter just because he doesn't walk around with a smile plastered to his face all the time? Behind the cranky exterior there is a story and a sadness. So when one November morning a chatty young couple with two chatty young daughters move in next door and accidentally flatten Ove's mailbox, it is the lead-in to a comical and heartwarming tale of unkempt cats, unexpected friendship, and the ancient art of backing up a U-Haul. All of which will change one cranky old man and a local residents' association to their very foundations." (Syndetics summary)
Film: Arrival
Nominations: Best Picture, Director, Adapted Screenplay, Sound Editing, Sound Mixing, Cinematography, Film Editing, Production Design
Based on: Short story "The Story of Your Life" by Ted Chiang
Stories of your life and others / Ted Chiang.
"With his masterful first collection, multiple-award-winning author Ted Chiang deftly blends human emotion and scientific rationalism in eight remarkably diverse stories, all told in his trademark precise and evocative prose. From a soaring Babylonian tower that connects a flat Earth with the firmament above, to a world where angelic visitations are a wondrous and terrifying part of everyday life; from a neural modification that eliminates the appeal of physical beauty, to an alien language that challenges our very perception of time and reality. . . Chiang's rigorously imagined fantasia invites us to question our understanding of the universe and our place in it." (Syndetics summary)
Film: Fantastic Beasts and Where to Find Them
Nominations: Production Design, Costume Design
Based on: Fantastic Beasts and Where to Find Them by J.K. Rowling
Fantastic beasts & where to find them / Newt Scamander [i.e. J.K. Rowling].
"An entertaining companion to the Harry Potter books, written by J.K. Rowling. Fantastic Beasts and Where to Find Them is an extensive introduction to magical beasts familiar from the Harry Potter books and others we haven't yet met. Includes information about beasts which can be found in Australia and New Zealand and what they eat." (Syndetics summary)
Film: Fences
Nominations: Best Picture, Best Actor (Denzel Washington), Best Supporting Actress (Viola Davis), Adapted Screenplay
Based on: "Fences" by August Wilson
Fences / a play by August Wilson ; introduction by Lloyd Richards.
"Troy Maxson is a strong man, a hard man. He has had to be to survive. Troy Maxson has gone through life in an America where to be proud and black is to face pressures that could crush a man, body and soul. But the 1950s are yielding to the new spirit of liberation in the 1960s, a spirit that is changing the world Troy Maxson has learned to deal with the only way he can, a spirit that is making him a stranger, angry and afraid, in a world he never knew and to a wife and son he understands less and less." (Syndetics summary)
Film: Hidden Figures
Nominations: Best Picture, Best Supporting Actress (Octavia Spencer), Adapted Screenplay
Based on: Hidden Figures by Margot Lee Shetterly.
Hidden figures : the American dream and the untold story of the Black women mathematicians who helped win the space race / Margot Lee Shetterly.
"The phenomenal true story of the black female mathematicians at NASA at the leading edge of the feminist and civil rights movement, whose calculations helped fuel some of America's greatest achievements in space–a powerful, revelatory contribution that is as essential to our understanding of race, discrimination, and achievement in modern America as Between the World and Me and The Immortal Life of Henrietta Lacks." (Syndetics summary)
Film: The Jungle Book
Nominations: Best Visual Effects
Based on: The Jungle Book by Rudyard Kipling
The jungle book / by Rudyard Kipling ; with illustrations by Minalima.
"Composed of seven tales, each one accompanied by a poem, The Jungle Book is a coming of age fantasy that introduces a lush, colorful world full of adventure and danger. The first three tales include some of the most charming and unforgettable characters in literature–the man-cub Mowgli, the black panther Bagheera, the wise brown bear Baloo, the ruthless tiger Shere Khan, and the hypnotic python Kaa. The other four tales each tell the story of a different animal, such as the travels of the white seal Kotick; the battle between the courageous mongoose Rikki-Tikki-Tavi and the deadly cobra Nag; Toomai and the elephant dance; and the camp animals of the queen's guard." (Syndetics summary)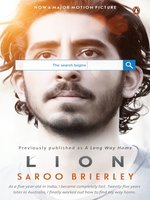 Film: Lion
Nominations: Best Picture, Best Supporting Actor (Dev Patel), Best Supporting Actress (Nicole Kidman), Adapted Screenplay, Original Score, Cinematography
Based on: A Long Way Home by Saroo Brierley
Lion, Saroo Brierley (eBook)
"When Saroo Brierley used Google Earth to find his long-lost home town half a world away, he made global headlines. Saroo had become lost on a train in India at the age of five. Not knowing the name of his family or where he was from, he survived for weeks on the streets of Kolkata, before being taken into an orphanage and adopted by a couple in Australia. Despite being happy in his new family, Saroo always wondered about his origins. And one day, after years of searching, he miraculously found what he was looking for. Then he set off on a journey to find his mother. A Long Way Home is a moving and inspirational true story that celebrates the importance of never letting go of what drives the human spirit – hope." (Overdrive description)
Film: Nocturnal Animals
Nominations: Best Supporting Actor (Michael Shannon)
Based on: Tony and Susan by Austin Wright
Tony and Susan / Austin Wright.
"Tony and Susan is a lost masterpiece of American fiction: a dazzling, eerie, riveting novel of reading and writing, fear and regret, blood and revenge." (Syndetics summary)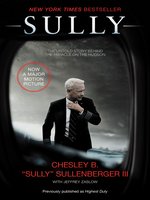 Film: Sully
Nominations: Best Sound Editing
Based on: Highest Duty by Chesley Sullenberger and Jeffrey Zaslow
Sully, Captain Chesley B. Sullenberger, III (eBook)
"On January 15, 2009, the world witnessed a remarkable emergency landing when Captain "Sully" Sullenberger skillfully glided US Airways Flight 1549 onto the Hudson River, saving the lives of all 155 passengers and crew. His cool actions not only averted tragedy but made him a hero and an inspiration worldwide. Sully's story is one of dedication, hope, and preparedness, revealing the important lessons he learned through his life, in his military service, and in his work as an airline pilot. It reminds us all that, even in these days of conflict, tragedy and uncertainty, there are values still worth fighting for—that life's challenges can be met if we're ready for them." (Overdrive description)