I would not have you descend into your own dream. I would have you be a conscious citizen of this terrible and beautiful world.  — Ta-Nehisi Coates
How do you define a decade–especially one like the 2010s? The past ten years have contained so many political and economic shifts, so many changes in technology and language and beliefs that it seems impossible to sum it all up without leaving out someone–or something–of critical importance. It's the same when trying to make a list of the decade's best books: there are so many fantastic titles, so much variety, that twenty works can never do it justice.
Instead, the selection of books below is just one path through the fiction and non-fiction of the past ten years. It has stories of the Great Migration; stories about girls made of sticks; stories of religion (both real and more squiddy); stories of science and history and what's still to come. So choose a year, choose a book and venture back in time into the strangely familiar world of 2010-2019.
(For more options, check out our alternative Best Books of the Decade, Librarians' Choice Fiction or Librarians' Choice Non-Fiction booklists for 2019!)
2010
Kraken / Miéville, China
"Deep in the research wing of the Natural History Museum is a prize specimen, something that comes along much less often than once in a lifetime: a perfect, and perfectly preserved, giant squid. But what does it mean when the creature suddenly and impossibly disappears? A dark urban fantasy thriller from one of the all-time masters of the genre. Mieville has won the British Fantasy Award (twice), the Arthur C. Clarke Award (three times), and the Locus Award (four times)." (Adapted from the Catalogue)
The warmth of other suns : the epic story of America's great migration / Wilkerson, Isabel
"From 1915 to 1970, the exodus of almost six million black citizens changed the face of America. Wilkerson compares this epic migration to the migrations of other peoples in history. She interviewed more than a thousand people, and gained access to new data and official records, to write this definitive and vividly dramatic account of how these American journeys unfolded, altering our cities, our country, and ourselves." (Adapted from the Catalogue)
2011
A visit from the Goon Squad / Egan, Jennifer
"Jennifer Egan's spellbinding interlocking narratives circle the lives of Bennie Salazar, an aging former punk rocker and record executive, and Sasha, the passionate, troubled young woman he employs. Although Bennie and Sasha never discover each other's pasts, the reader does, in intimate detail, along with the secret lives of a host of other characters whose paths intersect with theirs, over many years, in locales as varied as New York, San Francisco, Naples, and Africa." (Adapted from the Catalogue)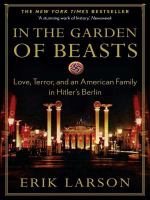 In the garden of beasts : love, terror, and an American family in Hitler's Berlin / Larson, Erik
"Berlin, 1933. William E. Dodd becomes America's first ambassador to Hitler's Germany. The ambassador has little choice but to associate with key figures in the Nazi party, and his increasingly concerned cables make little impact on an indifferent US State Department. Meanwhile his daughter is drawn to the young men of the Third Reich, and has a succession of affairs with senior party players…" (Adapted from the Catalogue)
2012
The testament of Mary / Tóibín, Colm
"Toibin's Mary is nothing like you'd expect, especially if your religious views run to the traditional. She doesn't think Jesus was the Son of God, that his death had any significance, and that the motley men surrounding him (her "keepers" now) are holy disciples. She also blames herself for abandoning her son on the Cross to save her own life. In a voice that is both tender and filled with rage, The Testament of Mary tells the story of a cataclysmic event which led to an overpowering grief." (Adapetd from the Catalogue)
Names for the sea : strangers in Iceland / Moss, Sarah
"Sarah Moss had a childhood dream of moving to Iceland. In 2009, she saw an advertisement for a job at the University of Iceland and applied on a whim, despite having two young children and a comfortable life in Kent. The resulting adventure was shaped by Iceland's economic collapse, the eruption of Eyjafjallajokull, a woman who speaks to elves and a chef who guided Sarah's family around the intricacies of Icelandic cuisine." (Adapted from the Catalogue)
2013
The luminaries / Catton, Eleanor
"It is 1866, and Walter Moody has come to stake his claim in New Zealand's booming gold rush. On the stormy night of his arrival, he stumbles across a tense gathering of 12 local men who have met in secret to discuss a series of unexplained events: a wealthy man has vanished, a prostitute has tried to end her life, and an enormous cache of gold has been discovered in the home of a luckless drunk. Moody is soon drawn into a network of fates and fortunes that is as complex and exquisitely ornate as the night sky." (Adapted from the Catalogue)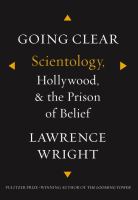 Going clear : Scientology, Hollywood, and the prison of belief / Wright, Lawrence
"Based on more than two hundred personal interviews with current and former Scientologists and years of archival research, Lawrence Wright uses his extraordinary investigative ability to uncover for us the inner workings of the Church of Scientology. At the book's centre, two men whom Wright brings vividly to life, showing how they have made Scientology what it is today: L. Ron Hubbard and his successor, David Miscavige." (Adapted from the Catalogue)
2014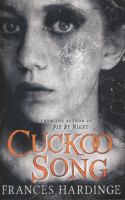 Cuckoo song / Hardinge, Frances
"When Triss wakes up after an accident, she knows that something is very wrong. She is insatiably hungry; her sister seems scared of her and her parents whisper behind closed doors. She looks through her diary to try to remember, but the pages have been ripped out. Soon Triss discovers that what happened to her is more strange and terrible than she could ever have imagined, and that she is quite literally not herself. A breathtakingly dark and twisted tale from award-winning author Frances Hardinge." (Adapted from the Catalogue)
The sixth extinction : an unnatural history / Kolbert, Elizabeth
"Over the last half a billion years, there have been five mass extinctions. Scientists around the world are currently monitoring the sixth extinction, predicted to be the most devastating extinction event since the asteroid impact that wiped out the dinosaurs. But this time around, the cataclysm is us… The sixth extinction is likely to be mankind's most lasting legacy; as Kolbert observes, it compels us to rethink the fundamental question of what it means to be human." (Adapted from the Catalogue)
2015
A manual for cleaning women : selected stories / Berlin, Lucia
"A Manual for Cleaning Women compiles the best work of the legendary short-story writer Lucia Berlin. With the grit of Raymond Carver, the humor of Grace Paley, and a blend of wit and melancholy all her own, Berlin crafts miracles from the everyday, uncovering moments of grace in the Laundromats and halfway houses of the American Southwest, in the homes of the Bay Area upper class, among switchboard operators and struggling mothers, hitchhikers and bad Christians." (Adapted from the Catalogue)
Between the world and me / Coates, Ta-Nehisi
"Americans have built an empire on the idea of "race," a falsehood that damages us all but falls most heavily on the bodies of black women and men–bodies exploited through slavery and segregation, and, today, threatened and murdered out of all proportion. What is it like to inhabit a black body and find a way to live within it? And how can we all honestly reckon with this history? Between the World and Me is Ta-Nehisi Coates's attempt to answer these questions in a letter to his adolescent son." (Adapted from the Catalogue)
2016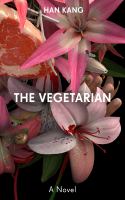 The vegetarian : a novel / Han, Kang
"Yeong-hye and her husband are ordinary people, but their marriage is interrupted when Yeong-hye decides to become a vegetarian. In South Korea, where societal mores are strictly obeyed, Yeong-hye's decision is an act of subversion. Her rebellion manifests in ever more bizarre forms, leading her bland husband to acts of sexual sadism. His cruelties drive her towards attempted suicide and hospitalisation, spiralling her further into fantasies of abandoning her fleshly prison and becoming–impossibly, ecstatically–a tree." (Adapted from the Catalogue)
How to survive a plague : the story of how activists and scientists tamed AIDS / France, David
"This is the story of the men and women who, watching their friends and lovers fall, ignored by the nation at large, and confronted with hatred, chose to fight for their right to live. With unparalleled access, David France illuminates the lives of extraordinary characters, including the closeted Wall Street trader-turned-activist; the high school dropout; the South African physician and the public relations executive." (Adapetd from the Catalogue)
2017
Home fire / Shamsie, Kamila
"Isma is free. After years spent raising her twin siblings, she is finally studying in America, resuming a dream long deferred. But she can 't stop worrying about Aneeka, her beautiful, headstrong sister back in London or their brother, Parvaiz, who 's disappeared in pursuit of his own dream to prove himself to the dark legacy of the jihadist father he never knew. A contemporary reimagining of Sophocles ' Antigone, Home Fire is a compelling story of loyalties torn apart when love and politics collide." (Adapted from the Catalogue)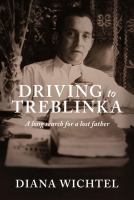 Driving to Treblinka : a long search for a lost father / Wichtel, Diana
"Diana Wichtel was born in Vancouver. Her mother was a New Zealander, her father a Polish Jew who had jumped off a train to the Treblinka death camp. When Diana was 13 she moved to New Zealand with her mother, sister and brother. Her father was to follow. Diana never saw him again. Many years later she sets out to discover what happened to him. This unforgettable narrative is  a reflection on the meaning of family, the trauma of loss, and the insistence of memory." (Adapted from the Catalogue)
2018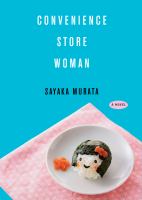 Convenience store woman / Murata, Sayaka
"Keiko has never fit in, neither in her family, nor in school, but when at the age of eighteen she begins working at the Hiiromachi branch of "Smile Mart," she finds peace and purpose in her life. In the store, unlike anywhere else, she understands the rules of social interaction–many are laid out line by line in the store's manual–and she does her best to copy the dress, mannerisms, and speech of her colleagues, playing the part of a "normal" person excellently, more or less…" (Adapted from the Catalogue)
Fire and fury : inside the Trump White House / Wolff, Michael
"With extraordinary access to the West Wing, Michael Wolff reveals what happened behind-the-scenes in the first nine months of the most controversial presidency of our time. Since Donald Trump was sworn in as the 45th President of the United States, the world has witnessed a stormy, outrageous, and absolutely mesmerizing presidential term that reflects the volatility and fierceness of the man elected Commander-in-Chief." (Adapted from the Catalogue)
2019
Black leopard, red wolf / James, Marlon
"Tracker is known far and wide for his skills as a hunter – and he always works alone. But when he is engaged to find a child who disappeared three years ago, he must break his own rules, joining a group of eight very different mercenaries working together to find the boy. Drawing from vivid African history and mythology, Marlon James weaves a saga of breathtaking adventure and powerful intrigue – a mesmerising, unique meditation on the nature of truth and power." (Adapted from the Catalogue)
This land is our land : an immigrant's manifesto / Mehta, Suketu
"There are few subjects in American life that prompt more discussion and controversy than immigration. But do we really understand it? In This Land Is Our Land, the renowned author Suketu Mehta attacks the issue head-on. Drawing on his own experience as an Indian-born teenager growing up in New York City and on years of reporting around the world, Mehta subjects the worldwide anti-immigrant backlash to withering scrutiny." (Adapted from the Catalogue)