Salt Slow is exemplary . . . Melancholy, powerful and poised. — China Mieville
There's a host of great new fiction titles out this month, but perhaps the work we're most excited about is Salt Slow. Salt Slow is the debut collection of short stories by the prize-winning Julia Armfield, and has been described as a combination of ancient mythology and contemporary observation. A woman burns her ex-boyfriend's possessions (and toenails) at the bottom of the garden; a wolf-cub is clothed in a blue pinafore dress; a city forgets how to sleep . . .
Julia Armfield isn't the only debut author with great new work: we've also got the irresistible Oksana, Behave! by Maria Kuznetsova as well as This Storm from literary giant James Ellroy. And of course there's the English translation of Genki Kawamura's Sekai kara Neko ga Kieta nara–aka If Cats Disappeared from the World. Enjoy!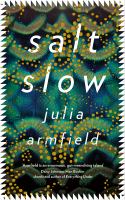 Salt slow / Armfield, Julia
"This collection of short stories is about women and their experiences in society, about bodies and the bodily, mapping the skin and bones of its characters through their experiences of isolation, obsession and love. Throughout the collection, women become insects, men turn to stone, a city becomes insomniac and bodies are picked apart to make up better ones. Blending the mythic and the Gothic, Salt Slow is an extraordinary collection of short stories that are sure to dazzle and shock." (Adapted from the catalogue)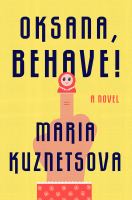 Oksana, behave! : a novel / Kuznetsova, Maria
"When Oksana's family begins their new American life in Florida after emigrating from Ukraine, her physicist father delivers pizza to make ends meet, her depressed mother sits home all day and her flamboyant grandmother relishes the attention she gets when she walks Oksana to school. Oksana just wants to have friends and lead a normal life–and though she constantly tries to do the right thing, she keeps getting herself in trouble . . ." (Adapted from the catalogue)
This storm / Ellroy, James
"1941, war has been declared and the Japanese internment is in full swing. Los Angeles is gripped by war fever and racial hatred. Sergeant Dudley Smith of the Los Angeles Police Department is now Army Captain Smith and a budding war profiteer. Hideo Ashida is cashing LAPD paychecks and working in the crime lab, but he knows he can't avoid internment forever. Then Ashida becomes obsessed with finding the identity of a body discovered in a mudslide . . ." (Adapted from the catalogue)
Blood / Gee, Maggie
"When a corrupt, brutal dentist, Albert Ludd, is found battered and bloody after failing to attend a memorial party for his youngest son, suspicion falls on the dentist's other children. Especially on Dad's middle daughter, 37-year-old buxom bruiser Monica Ludd, who was heard 'uttering threats' against her absent father. How come her car is found outside Dad's house? And why did she buy an axe?" (Adapted from the catalogue)
If cats disappeared from the world / Kawamura, Genki
"The postman's days are numbered. Estranged from his family, living alone with only his cat Cabbage to keep him company, he was unprepared for the doctor's diagnosis that he has only months to live. But before he can tackle his bucket list, the Devil appears to make him an offer: In exchange for making one thing in the world disappear, our narrator will get one extra day of life. And so begins a very bizarre week . . ." (Adapted from the catalogue)
The Farm / Ramos, Joanne
"Ambitious businesswoman Mae Yu runs Golden Oaks–a luxury retreat transforming the fertility industry–where women get the very best of everything, so long as they play by the rules. Jane is a young immigrant in search of a better future. Stuck living in a cramped dorm with her baby daughter and her shrewd aunt Ate, she sees an unmissable chance to change her life. But at what cost? A brilliant, darkly funny novel that explores the role of luck and merit, class, ambition and sacrifice, The Farm is unforgettable." (Adapted from the catalogue)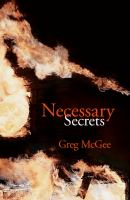 Necessary secrets / McGee, Greg
"Spanning the four seasons of a year, Necessary Secrets tells the story of Dennis (Den) Sparks and his three adult children. Starting with Den contemplating his mortality on the day of his 70th birthday, the year ahead is told from four different points of view. A searing picture of NZ society today, the family deals with love, loss, financial struggles, drugs, domestic violence and all the issues that Kiwis deal with daily." (Adapted from the catalogue)
We, the survivors / Aw, Tash
"Ah Hock is an uneducated man born in a Malaysian fishing village and now trying to make his way in a country that promises riches to everyone, but delivers them only to a chosen few. With society changing around him, like many he remains trapped in a world of poorly paid jobs that just about allow him to keep his head above water but ultimately lead him to murder a migrant worker from Bangladesh. A confession–devastating, unblinking, unforgettable–which reveals a story of class, education and destiny." (Adapted from the catalogue)