The unpredictable spring season brings a wealth of new material to the library. New to the fiction collection are seasoned writers exploring new territory and first time writers with a unique take on the world. In Milkman, prize winning author Anna Burns delivers a disturbing account of how personally affecting times of conflict can be, when distrust is sown in the closest of communities. Red Birds by Mohammed Hanif also takes the reality of conflict as a starting point for his novel on how wartime affects your view of others. Marcus Zuzak takes his writing in a new direction with Bridge of Clay describing the transformation of a family. First time novelist Daisy Johnson upturns the myth of Oedipus Rex in Everything Under, using an invented childhood language to prise open memories.
Countering springtime, the spectre of Halloween is raised by a long established voice in vampire literature, Anne Rice has a new work on the long reign of Prince Lestat. New author Sharlene Teo spins a tale around the lives of three women defined by the ghostly role in a horror movie. Korean writer Ŏn-su Kim's fast paced translated novel The Plotters looks to satisfy more than one audience with a deft plot, quirky characters and two cats named Reading Lamp and Book Stand.
Something for all to enjoy in the Fiction selection from October.
Milkman / Burns, Anna
"Written in a perfectly-rendered Irish vernacular Milkman is a tale of gossip and hearsay, silence and deliberate deafness. The story of inaction with enormous consequences and decisions that are never made, but for which people are judged and punished. Middle sister is our protagonist. Middle sister is about to become 'interesting'. The last thing she ever wanted to be. To be interesting is to be noticed and to be noticed is dangerous…" (Adapted from Catalogue)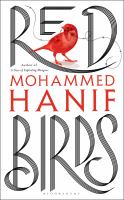 Red birds / Hanif, Mohammed
"An American pilot crash lands in the desert and takes refuge in the very camp he was supposed to bomb. Hallucinating palm trees and worrying about dehydrating to death isn't what Major Ellie expected from this mission. Still, it's an improvement on the constant squabbles with his wife back home. In the camp, teenager Momo 's money-making schemes are failing. His brother left for his first day at work and never returned, his parents are at each other's throats, his dog is having a very bad day, and an aid worker has shown up wanting to research him for her book on the Teenage Muslim Mind…" (Catalogue)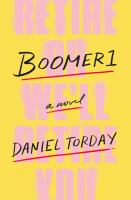 Boomer1 / Torday, Daniel
"Mark Brumfeld, a bluegrass musician and newly minted English PhD. When his punk bassist girlfriend Cassie rejects his marriage proposal he retreats to the basement of his childhood home. From there, he launches a series of acidulous online video monologs blasting Baby Boomers for their grip on available jobs. But as his videos go viral, Mark loses control of what he began with consequences that ensnare himself and ex-girlfriend in a matter of national security. Told through the perspectives of Mark, Cassie, and Mark's mother, Julia, a child of the '60s whose life is more conventional than she ever imagined, Boomer1 is timely, suspenseful, and in every line alert to the siren song of endless opportunity that beckons and beguiles all of us." (Adapted from Catalogue)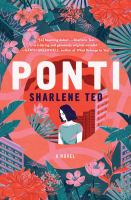 Ponti / Teo, Sharlene
""I am Miss Frankenstein, I am the bottom of the bell curve." So declares Szu, a teenager living in a dark, dank house on a Singapore cul-de-sac. Szu lives in the shadow of her mother Amisa, once a beautiful actress, who gained fame for her portrayal of a ghost – and now a hack medium performing seances with her sister in a rusty house. When Szu meets the privileged, acid-tongued Circe, an unlikely encounter develops into a fraught friendship that will haunt them both for decades to come. With remarkable emotional acuity, dark comedy, and in vivid prose, Sharlene Teo's Ponti traces the suffocating tangle the lives of four misfits, women who need each other as much as they need to find their own way." (Catalogue)
Everything under / Johnson, Daisy
"Words are important to Gretel, always have been. As a child, she lived on a canal boat with her mother, and together they invented a language that was just their own. Now Gretel works as a lexicographer, updating dictionary entries, which suits her solitary nature. A phone call from the hospital interrupts Gretel's isolation and throws up questions from long ago. Daisy Johnson's debut novel turns classical myth on its head and takes readers to a modern-day England unfamiliar to most. As daring as it is moving, Everything Under is a story of family and identity, of fate, language, love and belonging that leaves you unsettled and unstrung." (Catalogue)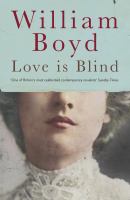 Love is blind : the rapture of Brodie Moncur / Boyd, William
"Love is Blind is a tale of dizzying passion and brutal revenge; of artistic endeavour and the illusions it creates; of all the possibilities that life can offer, and how cruelly they can be snatched away. When Brodie is offered a job in Paris, he seizes the chance to flee Edinburgh and sparks an obsessive love affair with a beautiful Russian soprano. Brodie's love for Lika and its dangerous consequences pursue him around Europe and beyond, during an era of overwhelming change as the nineteenth century becomes the twentieth." (Catalogue)
Hippie / Coelho, Paulo
"Drawing on the rich experience of his own life, best-selling author Paulo Coelho takes us back in time to relive the dreams of a generation that longed for peace and dared to challenge the established social order. In Hippie, he tells the story of Paulo, who wants to become a writer and sets off on a journey in search of a deeper meaning for his life. Paulo's travels take him to Amsterdam here he meets Karl. She convinces Paulo to join her on a trip aboard the Magic Bus that travels across Europe and Central Asia to Kathmandu. They embark on the journey in the company of fascinating fellow travelers, each of whom has a story to tell, and each of whom will undergo a personal transformation, changing their priorities and values along the way." (Catalogue)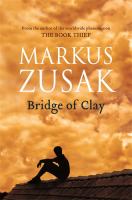 Bridge of Clay / Zusak, Markus
"Bridge of Clay is about a boy who is caught in the current – of destroying everything he has, to become all he needs to be. He's a boy in search of greatness, as a cure for memory and tragedy. He builds a bridge to save his family, but also to save himself. It's an attempt to transcend humanness, to make a single, glorious moment: A miracle and nothing less." (Catalogue)
Blood communion : a tale of Prince Lestat / Rice, Anne
"In this spellbinding novel, Lestat, rebel outlaw, addresses the tribe of vampires, directly, intimately, passionately, and tells the mesmerizing story of the formation of the Blood Communion and how he became Prince of the vampire world. As the tale unfolds, Lestat takes us from the towers and battlements of his ancestral castle in the snow-covered mountains of France to the verdant wilds of lush Louisiana with its lingering fragrances of magnolias and night jasmine; from the far reaches of the Pacific's untouched islands to the 18th-century city of St. Petersburg and the court of the Empress Catherine." (Adapted from Catalogue)
The plotters / Kim, Ŏn-su
"The important thing is not who pulls the trigger but who's behind the person who pulls the trigger, the plotters, the masterminds working in the shadows. Raised by Old Raccoon in The Library of Dogs, Reseng has always been surrounded by plots to kill, and by books that no one ever reads. In Seoul's corrupt underworld, he was destined to be an assassin. Until he breaks the rules. That's when he meets a trio of young women; a convenience store worker, her wheelchair-bound sister, and a cross-eyed obsessive knitter, with an extraordinary plot of their own." (Adapted from Catalogue)