Science Fiction has a lineage in rollicking yarns, starting with Edgar Rice Burroughs, H. G. Wells and Jules Verne. Standing on their shoulders, through a couple of tiers of acrobatically stacked authors, are some talented writers with their own additions to this style of writing.
The world of the imagination has created a forthright champion who has a certain savoir faire — a certainty in their abilities that draws a particular flavour to the adventures we share with them. A ripping yarn has a pace set to it, and adversities that seem both insurmountable and a test of the character's personal mettle. Our heroes forge through sagas filled with action, foes, allies, and a twist in the tale is almost inevitable. Happy reading!
The long way to a small, angry planet / Chambers, Becky
"Somewhere within our crowded sky, a crew of wormhole builders hops from planet to planet, on their way to the job of a lifetime. To the galaxy at large, humanity is a minor species, and one patched-up construction vessel is a mere speck on the starchart. This is an everyday sort of ship, just trying to get from here to there. But all voyages leave their mark, and even the most ordinary of people have stories worth telling. A young Martian woman, hoping the vastness of space will put some distance between herself and the life she's left behind. An alien pilot, navigating life without her own kind. A pacifist captain, awaiting the return of a loved one at war. Set against a backdrop of curious cultures and distant worlds, this episodic tale weaves together the adventures of nine eclectic characters, each on a journey of their own." (Catalogue)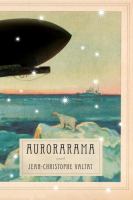 Aurorarama / Valtat, Jean-Christophe
"A startling, seductive literary novel that entwines suspense, science fiction, adventure, romance and history into an intoxicating new genre. What transpires is a literary adventure novel unlike anything you've ever read before. Brilliant in its conception, masterful in its prose, thrilling in its plot twists, and laced with humor, suspense, and intelligence, it marks the beginning of a great new series of books set in New Venice-and the launch of an astonishing new writer." (Catalogue)
Railsea / Miéville, China
"On board the moletrain Medes, Sham Yes ap Soorap watches in awe as he witnesses his first moldywarpe hunt. The giant mole bursting from the earth, the harpoonists targeting their prey, the battle resulting in one's death and the other's glory are extraordinary. But no matter how spectacular it is, travelling the endless rails of the railsea, Sham can't shake the sense that there is more to life.  When they come across a wrecked train, at first it's a welcome distraction. But the impossible salvage Sham finds in the derelict leads to considerably more than he'd bargained for. Soon he's hunted on all sides: by pirates, trainsfolk, monsters and salvage-scrabblers." (Catalogue)
Constance Verity saves the world / Martinez, A. Lee
"In her Last Adventure, Connie successfully became an ordinary person. People warned her it would be boring, and they were right. That's exactly why Connie loves it. But there's an Adventurer-shaped hole in the cosmos now, and a lot of interested parties eager to fill it. Not all of those candidates are fit for the role, and if The Adventurer falls into the wrong hands, it can lead to chaos and destruction. Constance still has all the skills of her old life, but she's no longer the chosen one. Yet when the fate of the world is at stake, she sets off, reluctantly, to keep the forces of evil from stealing the destiny she abandoned" (Catalogue)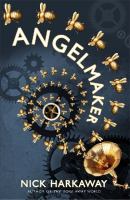 Angelmaker / Harkaway, Nick
"Joe Spork repairs clockwork and lives above his shop in a wet, unknown bit of London. All Joe wants is a quiet life, but when he fixes one particularly unusual device his life is suddenly upended. The client? Unknown. And the device? It's a 1950s doomsday machine." (Catalogue)
Nick Harkaway's second published title Angelmaker sets a great pace with interesting characters and good banter. For a more brain stretching exercise his latest book Gnomon layers it's way through a surveillance ridden future with a puzzle of cause and effect.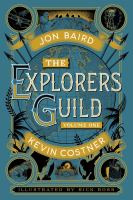 The explorers guild : a passage to Shambhala / Baird, Jonathan
"Set against the backdrop of World War I, with Western Civilization on the edge of calamity, the first installment in The Explorers Guild series, A Passage to Shambhala, concerns the Guild's quest to find the golden city of Buddhist myth. The search will take them from the Polar North to the Mongolian deserts, through the underground canals of Asia to deep inside the Himalayas, before the fabled city finally divulges its secrets and the globe-spanning journey plays out to its startling conclusion." (Catalogue)