Some beautiful books about love, family and friendship to share.
Love / Peña, Matt de la
"In this heartfelt celebration of love, Newbery Medalist de la Peña and bestselling illustrator Long describes the strongest bond there is and the diverse and powerful ways it connects us all. With heartfelt illustrations and a soothing lyrical text, this tender tale is a needed comfort." (Catalogue)
Prince & knight / Haack, Daniel
A prince and a knight in shining armor find true love in each other's embrace after fighting a dragon together. Fantastic retelling of an age old story.
Mama's belly / Hosford, Kate
"A little girl expresses curiosity and excitement for the coming birth of her baby sister while her parents tenderly reassure her of love's ability to expand with their growing family." (Catalogue)
If all the world were… / Coelho, Jospeh
"A moving, poetic picture book about the love between a grandfather and child. An ideal book for children who have lost a grandparent. This powerful and ultimately uplifting text is the ideal way to introduce children to the concept of death and dying, particularly children who have lost a grandparent. Beautifully illustrated by new talent Allison Colpoys. Joseph Coelho won the CLPE children's poetry award for Werewolf Club Rules! and performs his poetry around the country." (Catalogue)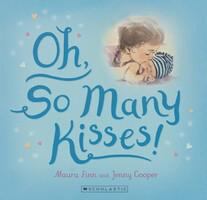 Oh, so many kisses! / Finn, Maura
"The cuddliest, cosiest, most heart-warming book of kisses. A kiss from Mum, Dad, Grandma, a shy kiss between friends, a slimy kiss between frogs, and even the snuffly little kiss of a baby piglet. Acclaimed author Maura Finn takes us on a journey through life's littlest, most memorable moments, right through to bedtime. This is a celebration of diversity, featuring babies and families from all walks of life, plus the cutest of animals – from kittens to pandas!" (Catalogue)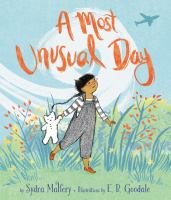 A most unusual day / Mallery, Sydra
 Caroline is anxious all day at school, nervous about her newly-adopted sister's arrival from far away. A great story about nervous anticipation and the joy of a growing family.