Every three months Overdrive, one of our eBook providers, runs a 'Big Library Read'.  Described a 'global eBook club', the 'big read' allows library users the chance to borrow a certain eBook simultaneously, to be read altogether – just like you would with your book club!  (There are even discussion questions if you're interested here and here).  This time the big read will be running from Thursday October 8th until Wednesday the 21st.
The latest offerings are two young adult novels – 'The door in the hedge' by Robin McKinley and 'In the shadows of blackbirds' by Cat Winters.  This is the first time two different books have been offered at once and these two were chosen by library staff and the public, who were able to vote for their favourite choice.  They should be good then!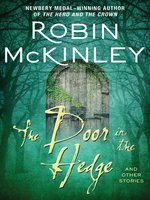 The Door in the Hedge, by Robin McKinley (eBook)
Robin McKinley is a well known and award-winning young adult writer. This book is a collection of fantasy stories about faerieland featuring princes, princesses, frogs and other fairy tale characters you'll know well.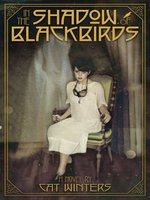 In the Shadow of Blackbirds, by Cat Winters (eBook)
On a completely different note is Cat Winter's novel – a historical horror romance mash-up. It's about a young woman in America dealing with the 1918 Spanish influenza outbreak, who has to struggle not just with a world in turmoil but also ghosts of those who have succumbed to the illness.
Both of these titles are available from Overdrive, in our elibrary.  From October 8th, the start of the big read, for the two following weeks they will be available for anyone who wants to borrow them – no waiting or reserving!