There's a mix of biography, YA and adult fiction in the overall list from WCL's eLibrary:
1-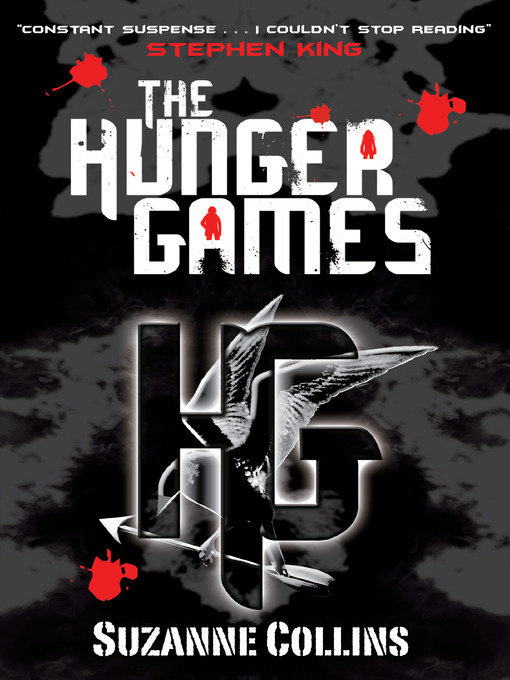 The Hunger Games: The Hunger Games Series, Book 1/ by Suzanne COLLINS
"In the ruins of a place once known as North America lies the nation of Panem, a shining Capitol surrounded by twelve outlying districts. The Capitol is harsh and cruel and keeps the districts in line by forcing them all to send one boy and one girl between the ages of twelve and eighteen to participate in the annual Hunger Games, a fight to the death on live TV.
Sixteen-year-old Katniss Everdeen, who lives alone with her mother and younger sister, regards it as a death sentence when she steps forward to take her sister's place in the Games. But Katniss has been close to dead before-and survival, for her, is second nature. Without really meaning to, she becomes a contender. But if she is to win, she will have to start making choices that weigh survival against humanity and life against love." (Overdrive summary)
2-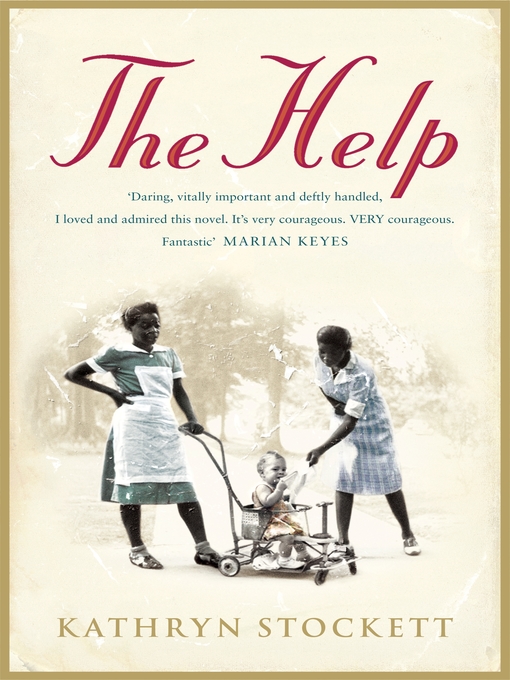 The Help/ by Kathryn Stockett
"Jackson, Mississippi, 1962. Black maids raise white children, but aren't trusted not to steal the silver. Some lines will never be crossed. Aibileen is a black maid: smart, regal, and raising her seventeenth white child. Yet something shifted inside Aibileen the day her own son died while his bosses looked the other way. Minny, Aibileen's best friend, is by some way the sassiest woman in Mississippi. But even her extraordinary cooking won't protect Minny from the consequences of her tongue. Twenty-two-year-old Skeeter returns home with a degree and a head full of hope, but her mother will not be happy until there's a ring on her finger. Seeking solace with Constantine, the beloved maid who raised her, Skeeter finds she has gone. But why will no one tell her where? Seemingly as different as can be, Skeeter, Aibileen and Minny's lives converge over a clandestine project that will not only put them all at risk but also change the town of Jackson for ever. But why? And for what? The Help is a deeply moving, timeless and universal story about the lines we abide by, and the ones we won't. Itis about how women, whether mothers or daughters, the help or the boss, relate to each other – and that terrible feeling that those who look after your children may understand them, even love them, better than you . . ." (Overdrive Summary)
3-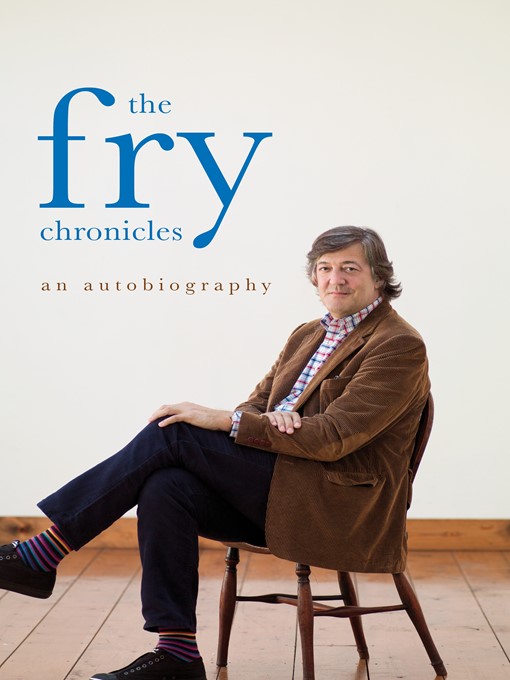 The Fry Chronicles/ by Stephen Fry
"Thirteen years ago, Moab is my Washpot, Stephen Fry's autobiography of his early years, was published to rave reviews and was a huge bestseller. In those thirteen years since, Stephen Fry has moved into a completely new stratosphere, both as a public figure, and a private man. Now he is not just a multi-award-winning comedian and actor, but also an author, director and presenter. In January 2010, he was awarded the Special Recognition Award at the National Television Awards. Much loved by the public and his peers, Stephen Fry is one of the most influential cultural forces in the country. This dazzling memoir promises to be a courageously frank, honest and poignant read. It will detail some of the most turbulent and least well known years of his life with writing that will excite you, make you laugh uproariously, move you, inform you and, above all, surprise you." (Overdrive summary)
4-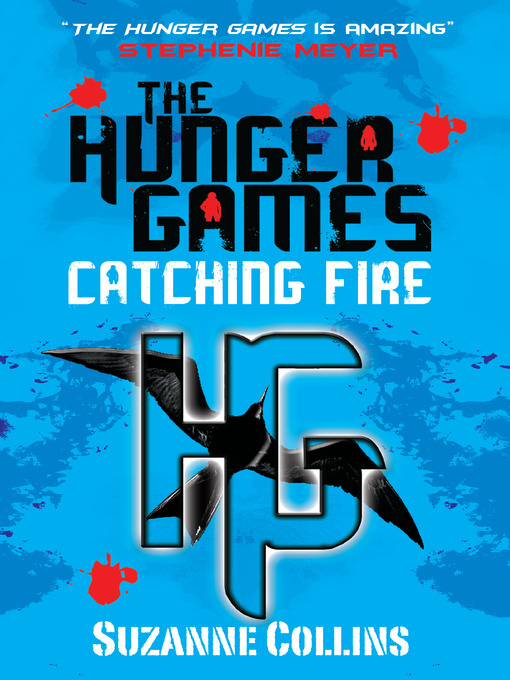 Catching Fire: The Hunger Games Series, Book 2/ by Suzanne COLLINS
"Katniss Everdeen continues to struggle to protect herself and her family from the Capitol in this second novel from the bestselling Hunger Games trilogy." (Overdrive summary)
5-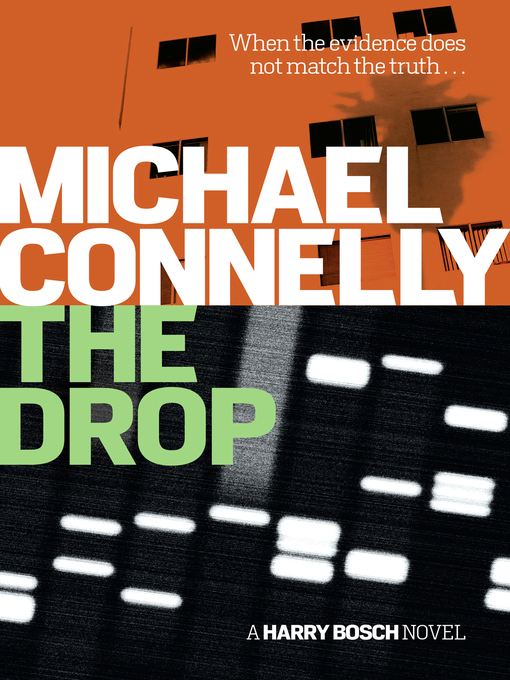 The Drop – Harry Bosch Series, Book 17/ by Michael Connelly
"The latest Harry Bosch thriller from the master of the genre. Harry Bosch has been given three years before he must retire from the LAPD, and he wants cases more fiercely than ever. In one morning, he gets two. DNA from a 1989 rape and murder matches a 29-year-old convicted rapist. Was he an eight-year-old killer or has something gone terribly wrong in the new Regional Crime Lab? The latter possibility could compromise all of the lab's DNA cases currently in court. Then Bosch and his partner are called to a death scene fraught with internal politics. Councilman Irvin Irving's son jumped or was pushed from a window at the Chateau Marmont. Irving, Bosch's longtime nemesis, has demanded that Harry handle the investigation. Relentlessly pursuing both cases, Bosch makes two chilling discoveries: a killer operating unknown in the city for as many as three decades, and a political conspiracy that goes back into the dark history of the police department." (Overdrive Summary)
6-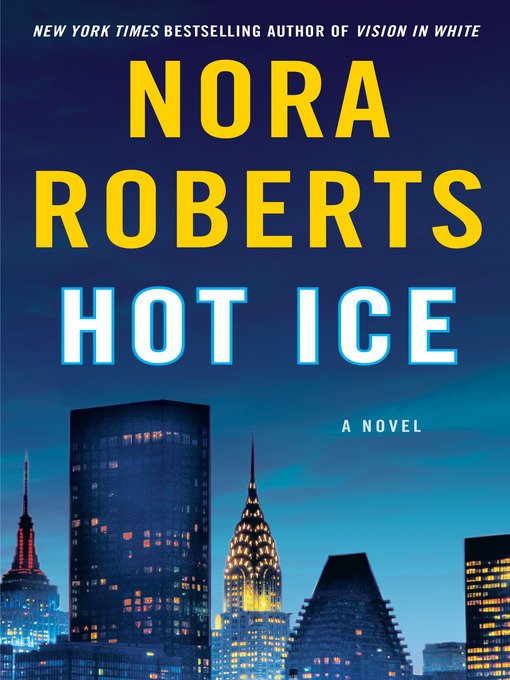 Hot Ice/ by Nora Roberts
"Reckless Whitney MacAllister possesses all the wealth and beauty every woman dreams of. Streetwise Douglas Lord has the good looks and quick wits to be a success at his chosen profession: larceny. She has the cash and the connections. He has the stolen documents leading to a fabulous hidden fortune. It is a business proposition, pure and simple.
But the race to find the treasure, from Manhattan to Madagascar, is only part of the game. For their fierce and dangerous attraction to each other soon threatens to overwhelm them–unless their merciless and shadowy rivals kill them first." (Overdrive Summary)
7-

Matched by Ally Condie
"On her seventeenth birthday, Cassia meets her Match. Society dictates he is her perfect partner for life. Except he's not. In Cassia's society, Officials decide who people love. How many children they have. Where they work. When they die. But, as Cassia finds herself falling in love with another boy, she is determined to make some choices of her own. And that's when her whole world begins to unravel . . ." (Overdrive summary)
8-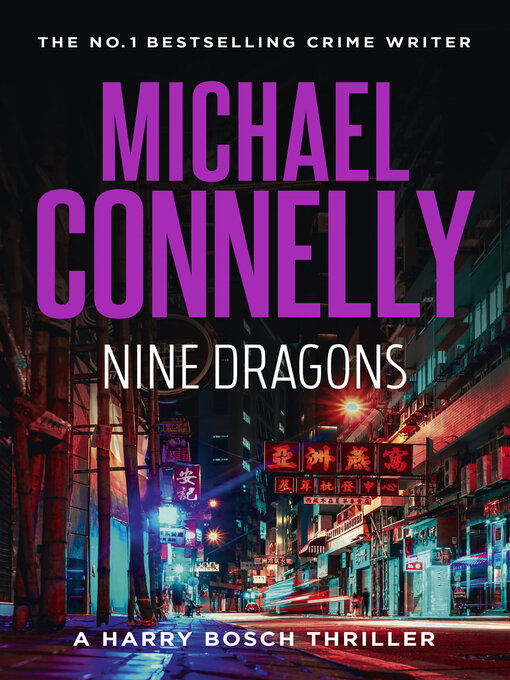 Nine Dragons – Harry Bosch Series, Book 14/ by Harry Bosch
"Harry Bosch's most shocking case sees him working alone, without backup – and this time it's personal.
Detective Harry Bosch is called to investigate the murder of a store owner in a tough LA neighbourhood. For Harry, it's a trip down memory lane: he's been to Fortune Liquors before and remembers Mr Li – a man who offered him sanctuary during LA's notorious riots. Now the debt must be repaid.
Mr Li left a clue to his murderer's identity, a clue that leads Harry into a parallel criminal universe ruled by the Triads. But as he gets closer to this shady underworld, the Triads send Harry a devastating message – they have taken something of his, something he holds very dear. As Harry's life implodes, he must risk everything to track a killer who knows how to get under his skin…" (Overdrive Summary)
9-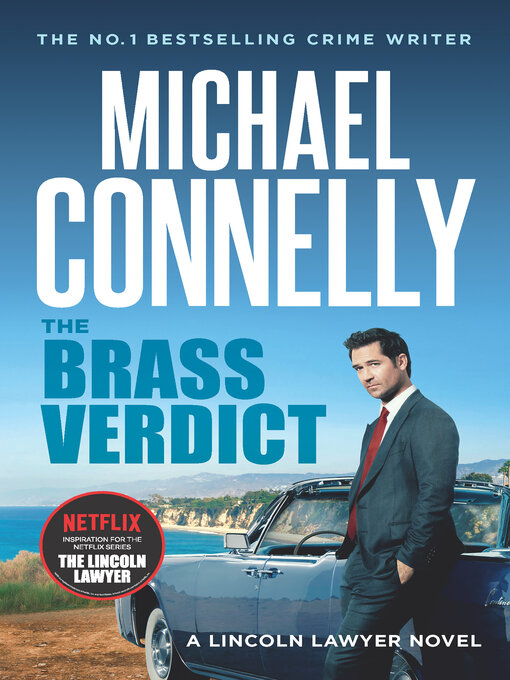 The Brass Verdict – Mickey Haller Series, Book 2/ by Michael Connelly
"A bullet speaks louder than words when Lincoln lawyer Mickey Haller and LAPD Detective Harry Bosch team up in the gripping novel by Michael Connelly.
Defence lawyer Mickey Haller has had some problems but now he's put all that behind him and is ready to resume his career.
Then another lawyer dies, leaving Mickey his entire practice – including a very high-profile and potentially lucrative murder case. Mickey is back in business.
Except that according to Detective Harry Bosch, the other lawyer was murdered. Odds-on by one of his own clients. And now it's Mickey's job to defend him. Suddenly it's not just about winning. It's about staying alive." (Overdrive Summary)
10-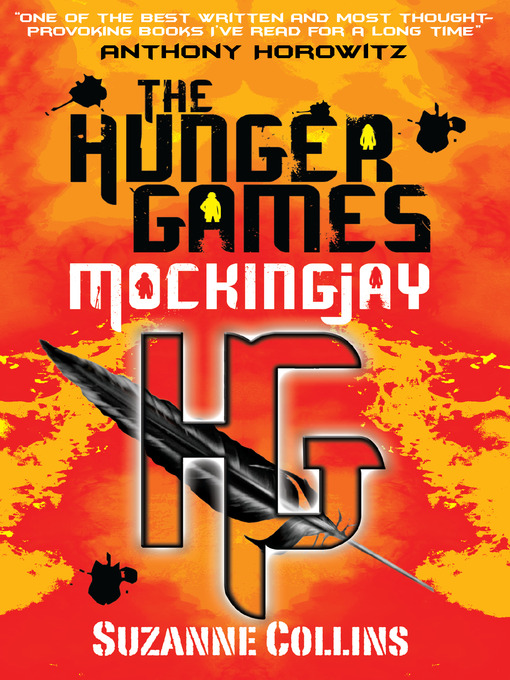 Mockingjay: The Hunger Games Series, Book 3/ by Suzanne COLLINS
"Against all odds, Katniss Everdeen has survived the Hunger Games twice. But now that she's made it out of the bloody arena live, she's still not safe. The Capitol is angry. The Capitol wants revenge." (Overdrive summary)