We've recently added a good mixutre of fiction and non-fiction to our eAudiobook collection. Take a look at what you can listen to!
Non-fiction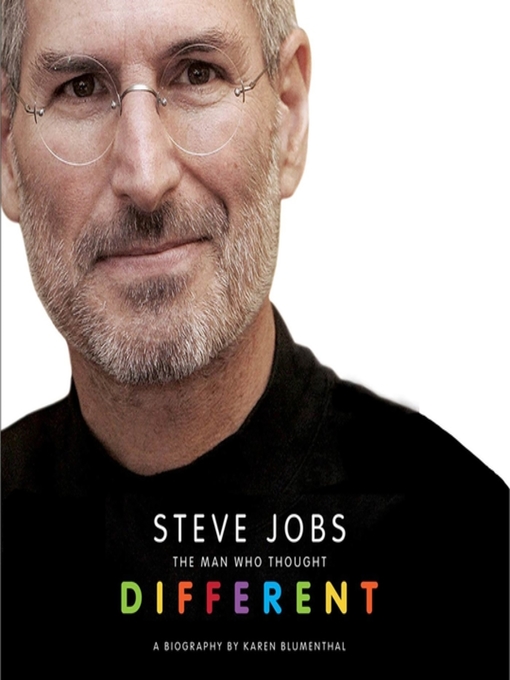 Steve Jobs: The Man Who Thought Different / Karen Blumenthal and Sean Runnette
"From the start, his path was never predictable. Steve Jobs was given up for adoption at birth, dropped out of college after one semester, and at the age of twenty, created Apple in his parents' garage with his friend Steve Wozniack. Then came the core and hallmark of his genius—his exacting moderation for perfection, his counterculture life approach, and his level of taste and style that pushed all boundaries. A devoted husband, father, and Buddhist, he battled cancer for over a decade, became the ultimate CEO, and made the world want every product he touched. Critically acclaimed author Karen Blumenthal takes us to the core of this complicated and legendary man while simultaneously exploring the evolution of computers. Framed by Jobs' inspirational Stanford commencement speech, this is the story of the man who changed our world." – (adapted from Syndetics summary)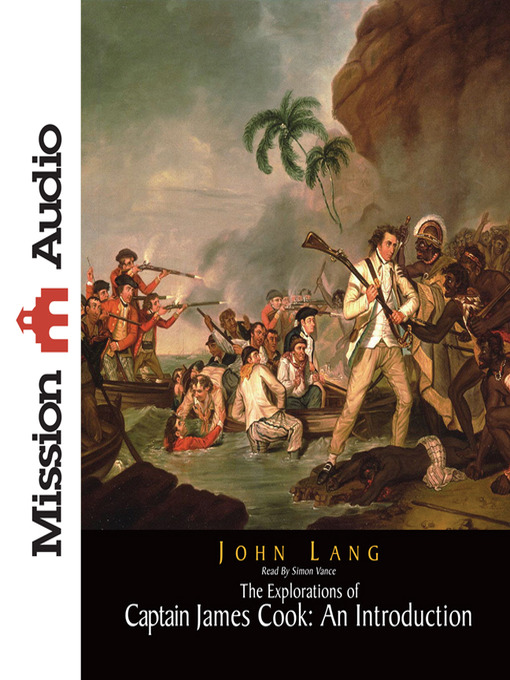 The Story of Captain Cook / John Lang and Simon Vance
"Captain James Cook FRS RN (1728-1779) was an English explorer, navigator and cartographer, ultimately rising to the rank of Captain in the Royal Navy. Cook was the first to map Newfoundland prior to making three voyages to the Pacific Ocean during which he achieved the first European contact with the eastern coastline of Australia and the Hawaiian Islands as well as the first recorded circumnavigation of New Zealand. This audio edition includes the full text of John Lang's biography, plus additional material from Captain Cook's journals, giving a unique personal perspective on the narrative." – (adapted from Syndetics summary)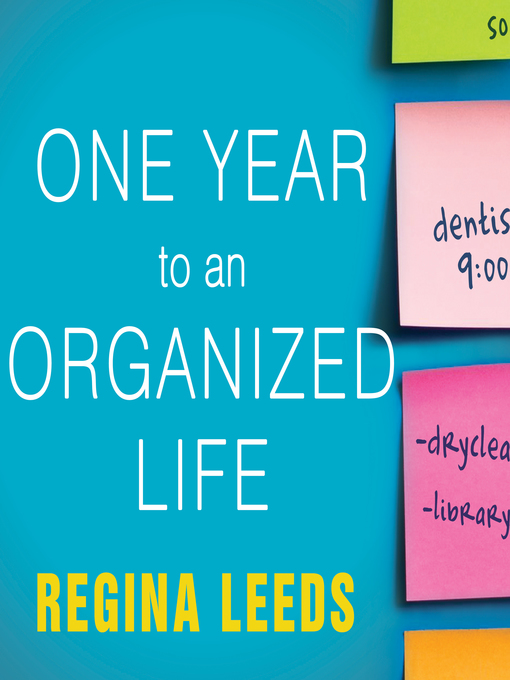 One Year to an Organized Life: From Your Closets to Your Finances, the Week-by-Week Guide to Getting Completely Organized for Good / Regina Leeds
"From professional organizer Regina Leeds comes the organized way to get organized: a week-by-week plan to forever streamline all aspects of your life." – (adapted from Syndetics summary)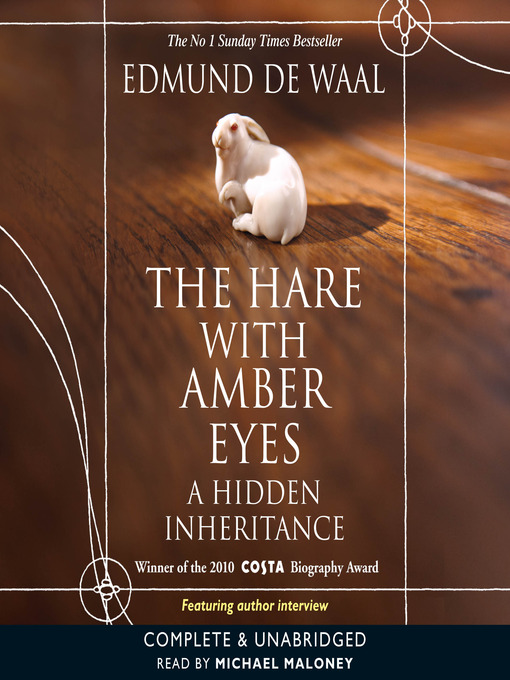 A Hare With the Amber Eyes: A Hidden Inheritance / Edmund De Waal and Michael Maloney
"Winner of the 2010 COSTA Biography Award264 wood and ivory carvings, none of them larger than a matchbox: potter Edmund de Waal was entranced when he first encountered the collection in the Tokyo apartment of his great uncle Iggie. Later, when Edmund inherited the 'netsuke', they unlocked a story far larger than he could ever have imagined…The Ephrussis came from Odessa, and at one time were the largest grain exporters in the world; in the 1870s, Charles Ephrussi was part of a wealthy new generation settling in Paris. Marcel Proust was briefly his secretary and used Charles as the model for the aesthete Swann in Remembrance of Things Past. Charles's passion was collecting; the netsuke, bought when Japanese objets were all the rage in the salons, were sent as a wedding present to his banker cousin in Vienna.Later, three children – including a young Ignace – would play with the netsuke as history reverberated around them. The Anschluss and Second World War swept the Ephrussis to the brink of oblivion. Almost all that remained of their vast empire was the netsuke collection, smuggled out of the huge Viennese palace (then occupied by Hitler's theorist on the 'Jewish Question'), one piece at a time, in the pocket of a loyal maid – and hidden in a straw mattress. In this stunningly original memoir, Edmund de Waal travels the world to stand in the great buildings his forebears once inhabited. He traces the network of a remarkable family against the backdrop of a tumultuous century. And, in prose as elegant and precise as the netsuke themselves, he tells the story of a unique collection which passed from hand to hand – and which, in a twist of fate, found its way home to Japan.This download edition also features an interview with Edmund De Waal from the Vintage podcast." – (adapted from Syndetics summary)
Fiction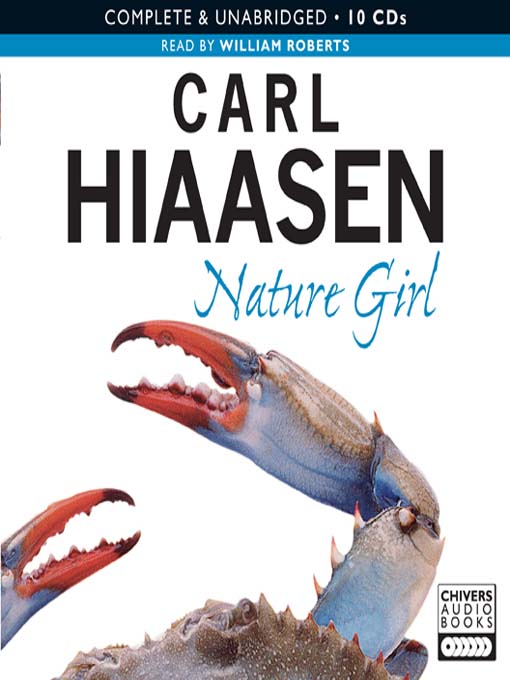 Nature Girl / Carl Hiaasen
"Honey Santana is determined to set up her own tour business, paddling tourists around the Florida Everglades in ocean kayaks. Theresult is a kayaking trip from hell, and an unplanned overnight stay on Dismal Key – one of the Everglades' islands." – (adapted from Syndetics summary)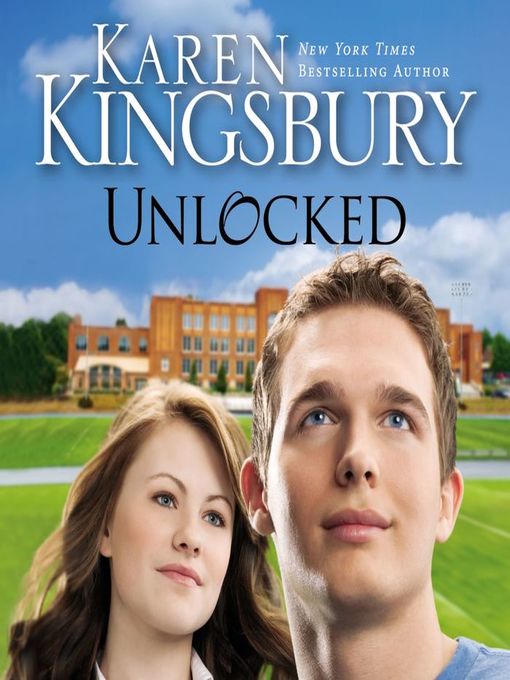 Unlocked: A Love Story / Karen Kingsbury
"Before You Take a Stand … You Got to Take a Chance. Holden Harris is an eighteen-year-old locked in a prison of autism. Despite his quiet ways and quirky behaviors, Holden is very happy and socially normal —on the inside, in a private world all his own. In reality, he is bullied at school by kids who only see that he is very different. Ella Reynolds is part of the 'in' crowd. A cheerleader and star of the high school drama production, her life seems perfect. When she catches Holden listening to her rehearse for the school play, she is drawn to him … the way he is drawn to the music. Then, Ella makes a dramatic discovery —she and Holden were best friends as children. Frustrated by the way Holden is bullied, and horrified at the indifference of her peers, Ella decides to take a stand against the most privileged and popular kids at school. Including her boyfriend, Jake. Ella believes miracles can happen in the unlikeliest places, and that just maybe an entire community might celebrate from the sidelines. But will Holden's praying mother and the efforts of Ella and a cast of theater kids be enough to unlock the prison that contains Holden? This time, friendship, faith, and the power of a song must be strong enough to open the doors to the miracle Holden needs." – (adapted from Syndetics summary)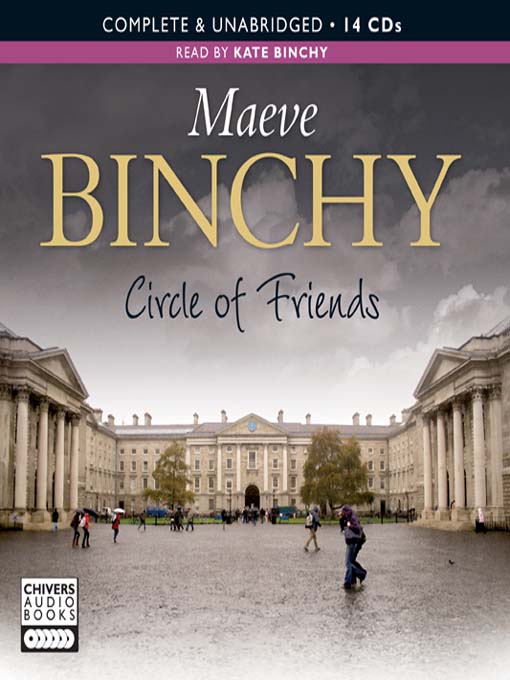 Circle Of Friends / Maeve Binchy
"Big, soft-featured Benny, an adored only child, and Eve, the poor, birdlike orphan brought up by nuns, are best friends in the small Irish town of Knockglen. On their first day at University College, Dublin, a fatal road accident brings the pair together with fellow students Nan Mahon and Jack Foley, and new friendships are quickly struck. Jack and Nan introduce Eve and Benny to a life of excitement and sophistication. But beneath their carefree existence trouble is brewing for the circle of friends. Warmth and laughter are interwoven with sadness in this compassionate and absorbing tale of friends whose lives, over a period of ten years, become entwined in a bizarre triangle." – (adapted from Syndetics summary)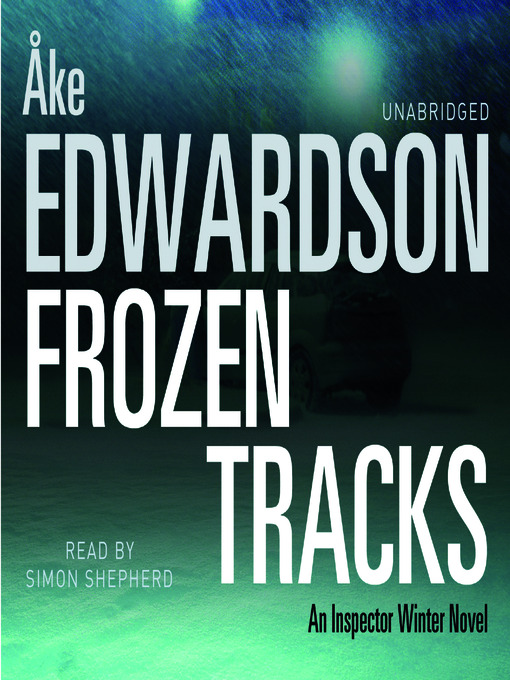 Frozen Tracks / Ake Edwardson
"It's autumn in Gothenburg and an anxious mother calls the police; her little boy was lured into a car by a man offering sweets. The child is returned unharmed but then the same thing happens with a little girl, and then another. Each child attends a different nursery, and each parent contacts a different police station, so, at first, no connection is established between the incidents and the reports are filed and forgotten. Meanwhile DCI Winter is investigating a series of random attacks on strangely uncooperative university students, but when a a four-year-old boy is abducted and found injured, the forgotten files resurface and a link between the stories becomes apparent. As Gothenburg prepares for Christmas, Winter is in a race against time to prevent a horrific catastrophe." – (adapted from Syndetics summary)
OverDrive is a digital media platform where library customers can download eBook and audio titles onto Mac or PC and transfer them to portable devices e.g. eReaders (Kobo, Sony Reader). Choose from a growing collection of contemporary fiction, non-fiction, classics, young adult and children's titles. You can download for free, 24/7, from the comfort of your own home and never have to pay overdues!
Try the quick start guide or take a guided tour to get started now.