Take advantage of the new, three week loan period for eBooks by diving into some of the new fiction added to our eLibrary. It's a fairly mysterious bunch this month, but it isn't all grisly, there are some Christmas themed short stories from Maeve Binchy too.
Angel Fire / Lisa Unger
"The childhood murder of Lydia Strong's mother has turned her into a woman obsessed with bringing brutal killers to justice. The reclusive, bestselling true-crime writer and investigative consultant has made a life out of chasing monsters. And her powerful intuitions rarely fail her. When three adults–loners, drifters–go missing, no one seems to notice except for Lydia. Enlisting the help of her friend, former FBI agent Jeffrey Mark, Lydia starts an investigation of her own. But when someone raises the stakes and goes after Lydia–just as fifteen years ago when she put the FBI on the trail of her mother's killer–the real hunt begins." – (adapted from Syndetics summary)
The Dead Hand of History: DCI Monika Paniatowski Series, Book 1 / Sally Spencer
"The first in a new series featuring Charlie Woodend's protege, DCI Monika Paniatowski – It will be no easy task to fill DCI Charlie Woodend's shoes, the newly-promoted Monika Paniatowski tells herself, but, given a little time, she thinks she can grow into them. Yet, with the discovery of a severed hand, time is the one thing she does not have. When her colleagues prove untrustworthy, the urge to call Woodend for help becomes almost irresistible …" – (adapted from Syndetics summary)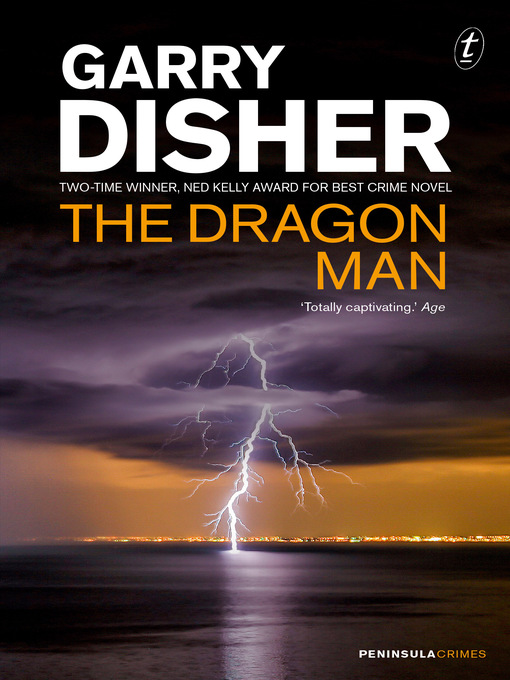 The Dragon Man / Garry Disher
"That first one, last week, she hadn't been a challenge at all. Drunk, half-drugged, hitchhiking, she'd been too easy. At least he'd got to use his head a little tonight. His headlights probed the darkness as he carried her away, high above the rottenness that was always there under the light of the sun. Summer on the Peninsula. The heat's ramping up, the usual holiday madness building. D.I. Hal Challis is already recycling his shower water and starting to dread Christmas. But this year there's something more. Women abducted and murdered on the Old Highway, a pall of fear over the scorched paddocks. The media are demanding answers-and Challis's sleepy beat is set to explode. An intelligent, atmospheric police procedural…Fans of such gritty yet cerebral crime novelists such as Ian Rankin and Jack Harvey should be well pleased." – (adapted from Publisher Weekly summary)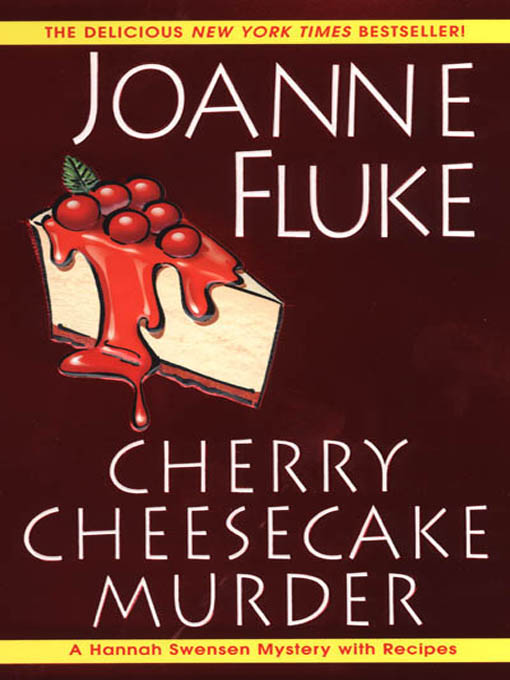 Cherry Cheesecake Murder / Joanne Fluke
"Hannah Swensen and her bakery, The Cookie Jar, bask in the glow of Hollywood glamour when Main Street becomes a movie set. And although tensions simmer as the cameras roll, no one expects the action to turn deadly—until it's too late…" – (adapted from Syndetics summary)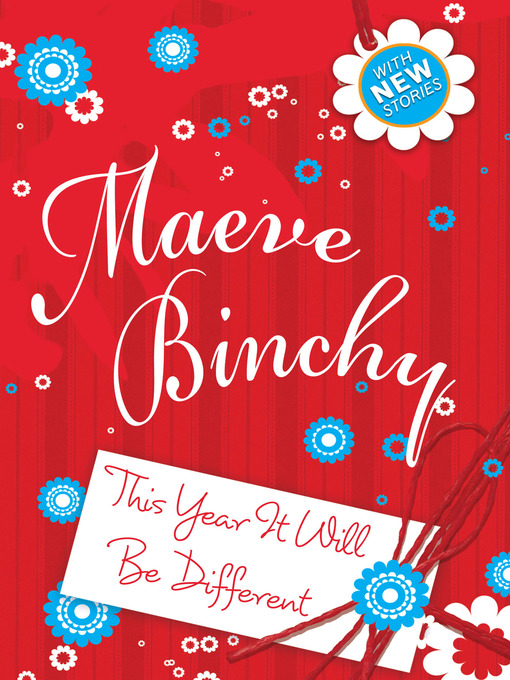 This Year It Will Be Different / Maeve Binchy
"A charming collection of Maeve Binchy's much-loved Christmas stories, featuring new delights and old favourites. Aboard a plane bound for Australia, two strangers find themselves confessing their fears and laughing each other into courage; Nick and Janet meet at the Sydney Fish Markets . . . everything seems perfect, what could go wrong?; and Ethel is assured by her family that this year the usual massive Christmas organisation won't be left entirely up to her, that this year it will be different. This charming collection of Maeve Binchy's much-loved Christmas stories features new delights and old favourites. Warm, humorous, sad and happy, these tales, set in Australia and around the world, show Maeve Binchy weaving her storytelling magic. With wisdom and generosity, she draws us into the lives of families, friends, lovers and the lonely. After reading This Year it will be Different, you'll want to visit them all over again." – (adapted from Syndetics summary)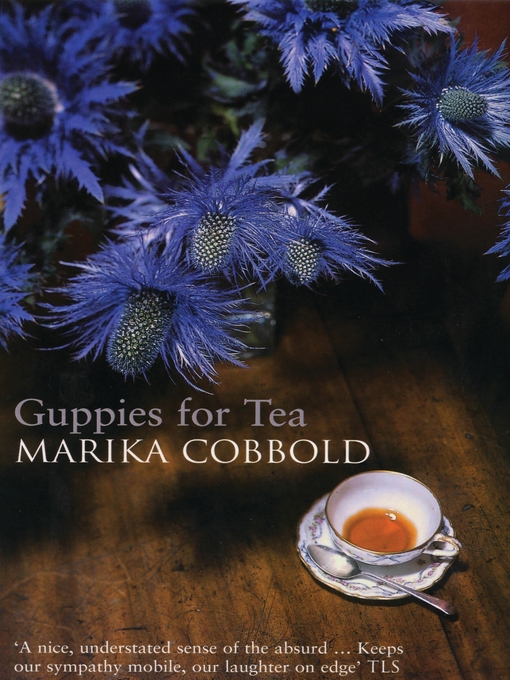 Guppies for Tea / Marika Cobbold
"Amelia Lindsey is an exceptional young woman. She shares her days between a grandmother whom she loves, a mother whom she tolerates with patient fortitude, and Gerald. They had fallen in love with Amelia two years earlier, when he was in his artistic phase, and had begged her to move in with him. Now (no longer in his artistic phase) he is showing signs of irritation. And suddenly Selma, the talented and much-beloved grandmother, has become old. As life – and Gerald – begins to collapse all round Amelia, she is determined that the one person who will not fade is Selma. Fighting a one-woman battle against Cherryfield retirement home, Gerald's defection and her mother's obsession with germs, Amelia finds herself capable of plots, diversions, and friendships she has never imagined before." – (adapted from Syndetics summary)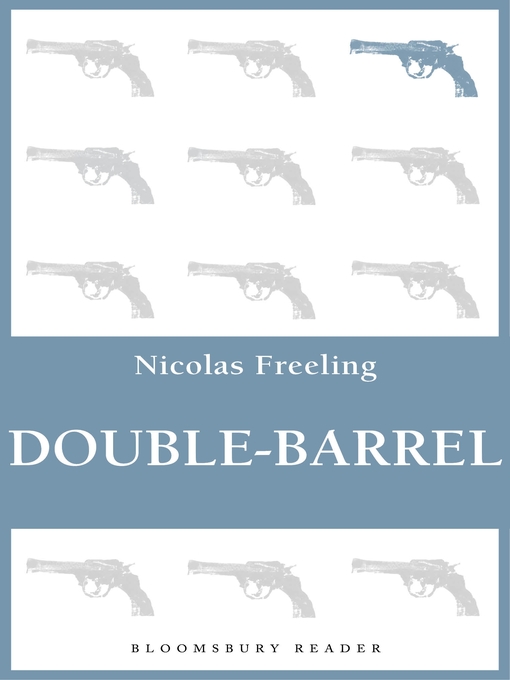 Double-Barrel / Nicolas Freeling
"Two women had committed suicide, and a third had had to be led gently away by men in white coats. There had been an outbreak of anonymous letters. . .That was not so very much. But there was something more, intangible but perceptible. And Inspector Van der Valk changes his mind about the routine nature of his mission to Drente. What lies behind the small-town immoralities, eaves-dropping, hysteria? Could he by chance have stumbled upon one of the century's most wanted criminals?" – (adapted from Syndetics summary)
OverDrive is a digital media platform where library customers can download eBook and audio titles onto Mac or PC and transfer them to portable devices e.g. eReaders (Kobo, Sony Reader). Choose from a growing collection of contemporary fiction, non-fiction, classics, young adult and children's titles. You can download for free, 24/7, from the comfort of your own home and never have to pay overdues!
Try the quick start guide or take a guided tour to get started now.