Download some fiction!
Jack Kerouac's long lost first novel, Lee Child oversees a short story compendium, Phyne Fisher goes to the cricket, and a wedding dress teaches valuable life lessons. We're always adding great new fiction eBooks to our downloadable collection on Overdrive and this month is no exception.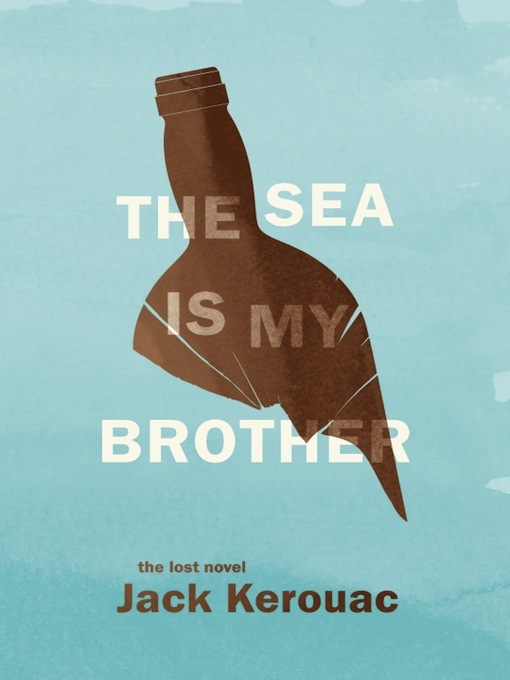 The Sea is My Brother / Jack Kerouac
"In the spring of 1943, during a stint in the Merchant Marine, twenty-one-year old Jack Kerouac set out to write his first novel. Working diligently day and night to complete it by hand, he titled it The Sea Is My Brother. Now, nearly seventy years later, its long-awaited publication provides fascinating details and insight into the early life and development of an American literary icon. Written seven years before The Town and The City officially launched his writing career, The Sea Is My Brother marks a pivotal point in which Kerouac began laying the foundations for his pioneering method and signature style. A clear precursor to such landmark works as On the Road, The Dharma Bums, and Visions of Cody, it is an important formative work that bears all the hallmarks of classic Kerouac: the search for spiritual meaning in a materialistic world, spontaneous travel as the true road to freedom, late nights in bars and apartments engaged in intense conversation, the desperate urge to escape from society, and the strange, terrible beauty of loneliness." – (adapted from Amazon.com summary)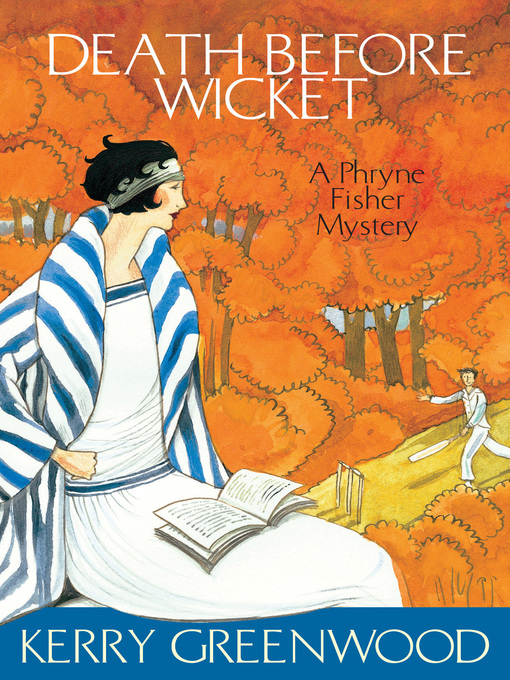 Death Before Wicket / Kerry Greenwood
"Phryne Fisher has plans for her Sydney sojourn – a few days at the Test cricket, a little sightseeing and the Artist's Ball with an up-and-coming young modernist. But these plans begin to go awry when Phryne's maid discovers her thoroughly respectable sister has left her family for the murky nightlife of the Cross. And Phryne is definitely not the woman to say 'no' when two delightful young men come to her on bended knees, begging for her help in finding their friend innocent of theft. Phryne's plans for a simple day or two of pleasure are postponed for good. It all sounds simple enough as Phryne sets investigations into motion, but when greed and fear are the motivating factors, people become ruthless and Phryne finds herself enmeshed in blackmail, secrets, lies and the dangerous influences of deep magic." – (adapted from Syndetics summary)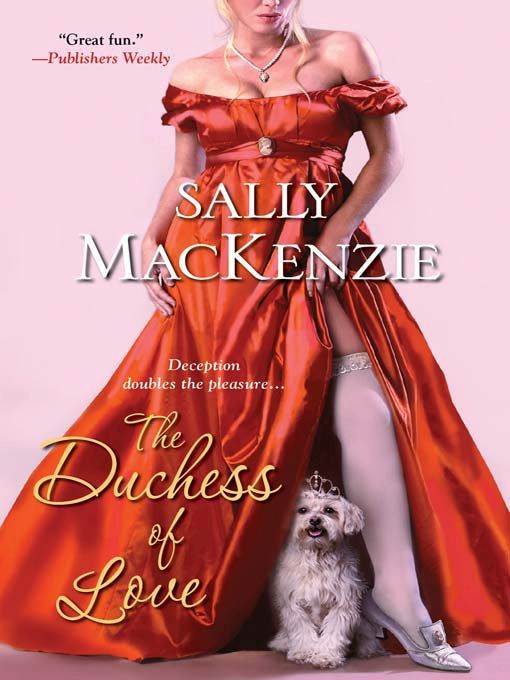 The Duchess of Love / Sally MacKenzie
"The day was as hot as the pond was inviting. It's not as if anyone in Little Huffington was going to happen upon a secluded vale on the Duke of Greycliffe's lands. And Venus Collingswood didn't want to get her shift all wet. It was the perfect setting in which to plan her lovely bookworm of a sister's betrothal to the mysterious new duke arriving seven days hence. If only she had a suitable accomplice… Andrew Valentine, Duke of Greycliffe, never thought arriving at his own household a week early would cause so much trouble. The housekeeper thinks he's his own cousin. Actually, the chance to not be the duke for a while is a pleasant opportunity indeed. It might even help him interrogate the delectable little nymph he's discovered swimming in his pond—if he can manage to get a word in edgewise…" – (adapted from Syndetics summary)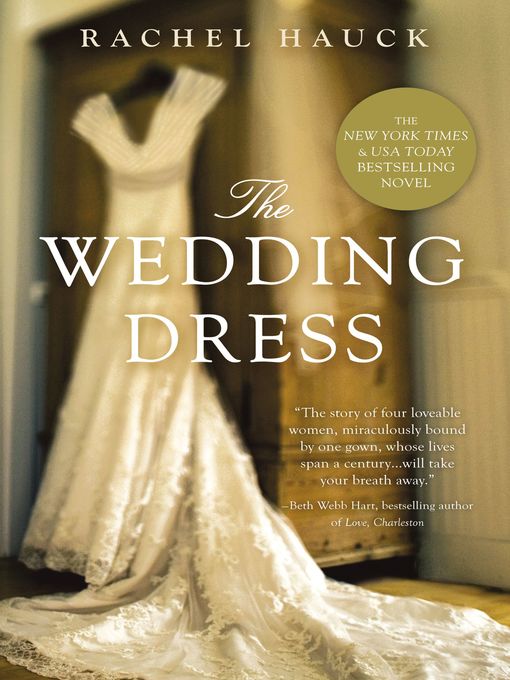 The Wedding Dress / Rachel Hauck
"Charlotte Malone is getting married. Yet all is not settled in the heart of Birmingham's chic bridal boutique owner. Charlotte can dress any bride to perfection-except herself. When she discovers a vintage mint-condition wedding gown in a battered old trunk, Charlotte embarks on a passionate journey to discover the women who wore the gown before her. Emily in 1912. Mary in 1939. And Hillary in 1968. Each woman teaches Charlotte something about love in her own unique way. Woven within the threads of the beautiful hundred-year-old gown is the truth about Charlotte's heritage, the power of faith, and the beauty of finding true love." – (adapted from Syndetics summary)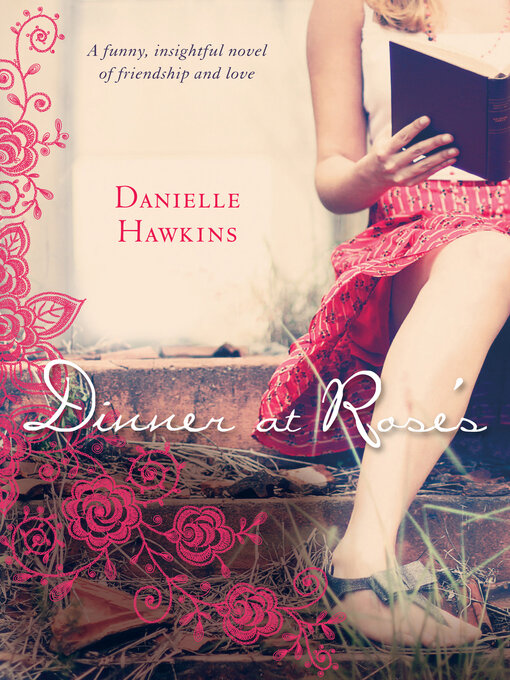 Dinner at Rose's / Danielle Hawkins
"A beautifully written, funny, intelligent and heartwarming novel about a young woman who leaves the city for her home town where she falls in love with a wonderful man – and does much more besides. In the wake of an unfortunate best-friend-and-boyfriend-caught-having-sex-in-a-chair incident, Jo Donnelly flees her civilised city life to take up a temporary job at the physiotherapy clinic in her small home town. Jo is ineptly assisted at work by a receptionist who divides her time between nail care and surfing the internet. Meanwhile, her new flatmate is a joyless couch potato who hogs the TV and is vigilant in her quest to prevent excessive electricity consumption. Life would seem a bit grim if not for Jo's eccentric honorary Aunty Rose, who lives up the valley with her pet piglet, four dogs and two sheep. Rose was a wise and infinitely patient friend to both Jo and her bona fide nephew, Matthew, while they were growing up. And when Rose is hit by illness Jo moves in to look after her, while Matt helps out as much as his farming duties allow. But illness aside, it's not long before the mischievous Rose is playing cupid… This is an utterly charming, funny, insightful novel of friendship and love." – (adapted from Syndetics summary)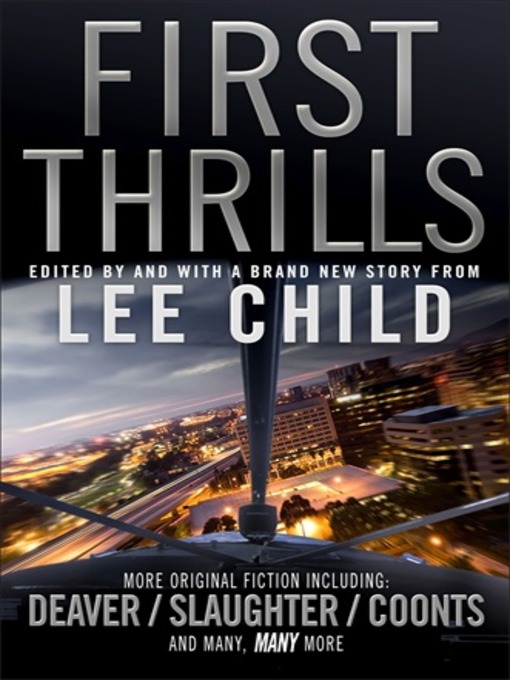 First Thrills / Lee Child
"Con men and killers, aliens and zombies, priests and soldiers – just some of the characters that kill and thrill in this compelling collection of gun-toting, double-crossing, back-stabbing, pulse-pounding stories. Jeffery Deaver investigates the suspicious death of a crime-writer in 'The Plot'; Karin Slaughter's grieving widow takes revenge on her dying ex-husband in 'Cold, Cold Heart'; Stephen Coonts discovers a flying saucer in the depths of the ocean in 'Savage Planet' and John Lescroat's secret field agent finds himself caught up in a complex game of cat-and-mouse in 'The Gate Conundrum'. Handpicked by world number one Lee Child, celebrity authors and stars of the future are brought together, writing brand-new stories, especially commissioned for this must-have collection. Whether you're reading today's bestseller or tomorrow's phenomenon, grisly horror or paranoia thriller, historical suspense or supernatural crime, one thing's for certain. You'll be thrilled to the core." – (adapted from Syndetics summary)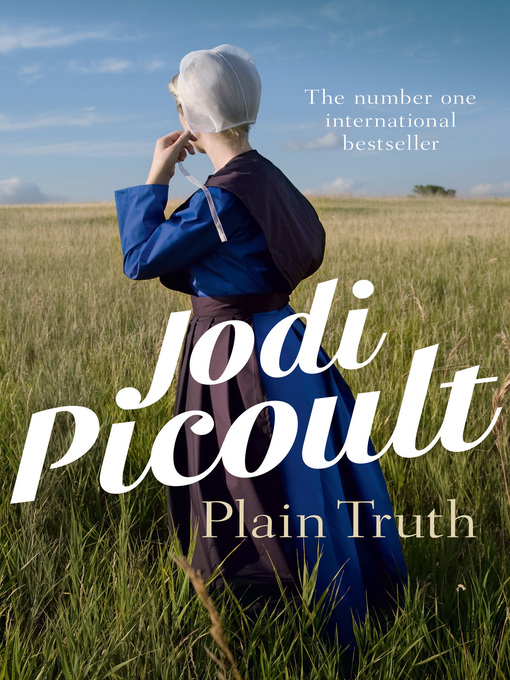 Plain Truth / Jodi Picoult
"Moving seamlessly from psychological drama to courtroom suspense, Plain Truth is a triumph of contemporary storytelling. Jodi Picoult presents a fascinating portrait of Amish life rarely witnessed by those outside the faith – and discovers a place where circumstances are not always what they seem, where love meets falsehood, and where relationships grow strong enough to transcend death. When Ellie Hathaway decides to defend an unmarried Amish woman against the charge of the murder of her own child, the urban-savvy defence attorney finds herself caught in a clash of cultures with a people whose channels of justice are markedly different from her own. Plain Truth is the extraordinary story of two unforgettable women – and what happens when their disparate worlds collide." – (adapted from Syndetics summary)
OverDrive is a digital media platform where library customers can download eBook and audio titles onto Mac or PC and transfer them to portable devices e.g. eReaders (Kobo, Sony Reader). Choose from a growing collection of contemporary fiction, non-fiction, classics, young adult and children's titles. You can download for free, 24/7, from the comfort of your own home and never have to pay overdues!
Try the quick start guide or take a guided tour to get started now.