Cookbooks on an eReader make so much sense – screens can be wiped – but when pages get stuck together with wayward dinner, disaster. With that in mind, step fearlessly into the kitchen and try your hand at some of the delicious looking Moroccan dishes in these new non-fiction eBooks. We've also added items on the history of cigarettes, organisation tips, running tips and some ideas for turning dull speeches into memorably hilarious ones.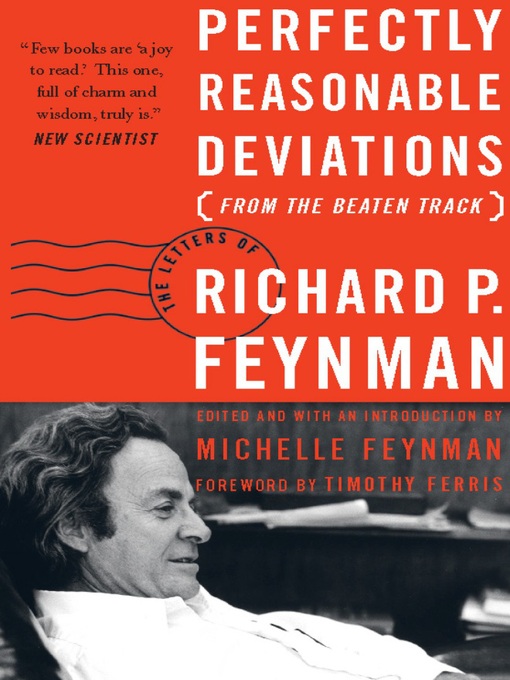 Perfectly Reasonable Deviations From the Beaten Track: The Letters of Richard P. Feynman / Richard P. Feynman
"Feynman's letters – offers an unprecedented look at the writer, thinker, Nobel Prize-winning physicist whose scientific mind and lust for life made him a legend in his own time. Richard P. Feynman was raised in Far Rockaway, New York, and received his Ph.D. from Princeton. He held professorships at both Cornell and the California Institute of Technology. In 1965 he received the Nobel Prize for his work on quantum electrodynamics. He died in 1988." – (adapted from Syndetics summary)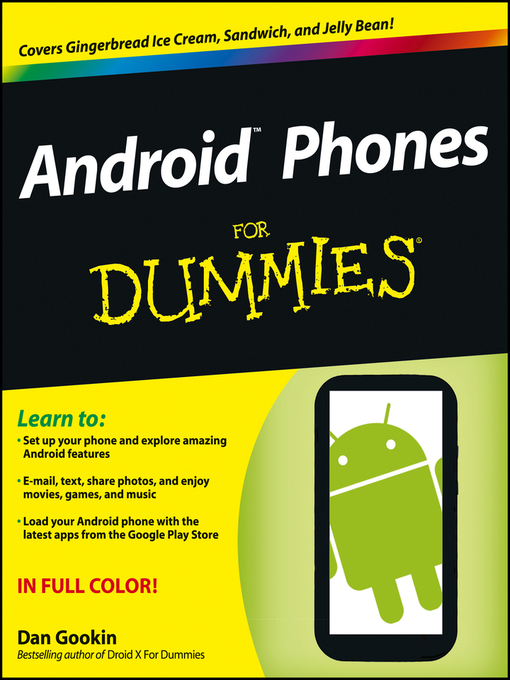 Android Phones For Dummies / Dan Gookin
"Eager to learn the ins and outs of your exciting, new Android phone? Then this is the book you need! Written in the typical fun and friendly For Dummies style, this full-color guide covers the basics of all the features of Android phones without weighing you down with heavy technical terms or jargon. Veteran world-renowned author Dan Gookin walks you through everything from getting started with setup and configuration to making the most of your phone's potential with texting, e-mailing, accessing the Internet and social networking sites, using the camera, synching with a PC, downloading apps, and more." – (adapted from Syndetics summary)
The Beginning Runner's Handbook: The Proven 13-Week RunWalk Program / Ian MacNeill
"This easy-to-use, practical guide helps runners safely build strength and endurance, get motivated and set realistic goals, choose the proper footwear and clothing, eat right, and avoid injury. Completely updated, this fourth edition contains a wealth of new material. A revised RunWalk program gives runners a choice between running 10K or covering the distance by running and walking. A whole new chapter on preparing for charity runs reflects the popularity of getting fit while giving back to the community. There are expanded and enhanced sections with cross-training options such as trail running and bootcamp sessions; information on running through pregnancy; facts about barefoot running, minimalist shoes and shorter strides lengths, plus links to online sources of information and running communities. Combining advice from the experts, training tips and testimonials from runners of all ages, The Beginning Runner's Handbook is a step-by-step road map for achieving running success." – (adapted from Syndetics summary)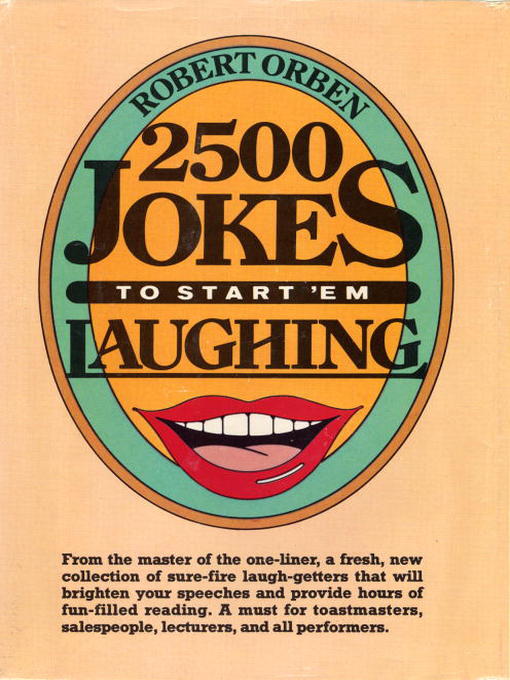 2500 Jokes to Start 'Em Laughing / Robert Orben
"There is no better, faster, or more effective way to reach out and grab an audience's attention than the adroit use of humor. An apt, well-timed joke can soothe the hostile, focus the uninterested, and the spur on the enthusiastic. In this latest collection from Robert Orben, master of the one-liner and fountain of humor for the great TV and stand-up comics, are gathered over 2500 short, relevant, and sharp laugh-getters that can easily be added to speeches, lectures, presentations, or casual conversation. Arranged into several hundred categories for ease in selection, the subject matter is topical – ranging from acupuncture and air pollution to women's liberation and X-rated movies. Most of the jokes are one-liners that move with a snap and a sizzle that anecdotes and lengthy stories lack. Here you will find openings and closings for speeches, plus random and specific comment invaluable to anyone who has ever been called upon to "say a few words." A marvelous tool for speakers, writers, and performers, Mr. Orben's newest book will also provide hours of laugh-filled reading for everyone." – (adapted from Syndetics summary)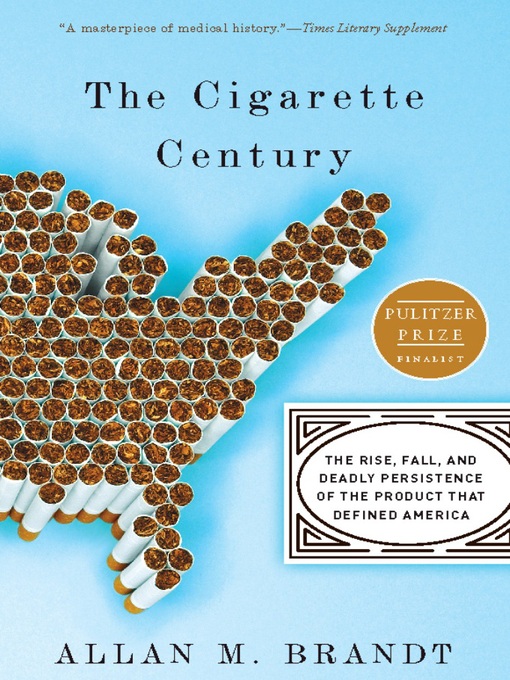 The Cigarette Century: The Rise, Fall, and Deadly Persistence of the Product That Defined America / Allan Brandt
"The widely acclaimed, award-winning history of the cigarette. Allan M. Brandt is the Amalie Moses Kass Professor of the History of Medicine at Harvard Medical School. He holds a joint appointment in the Department of the History of Science at Harvard University. He lives in Cambridge, Massachusetts." – (adapted from Syndetics summary)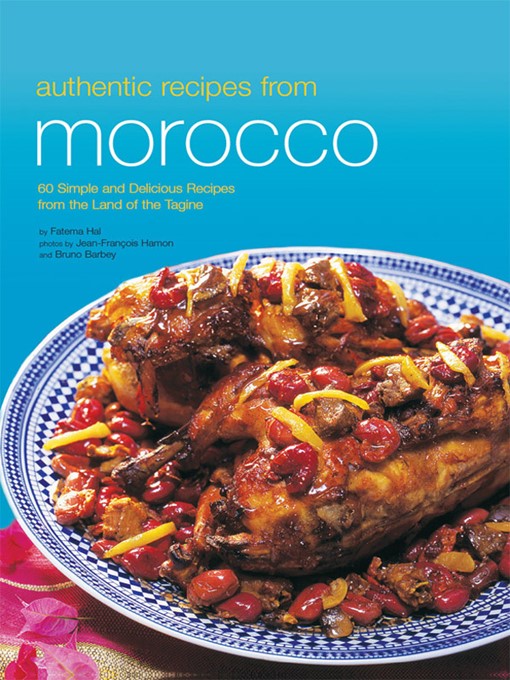 Authentic Recipes from Morocco / Fatema Hal, Jean Hamon, Bruno Barbey
"A heady mix of spices, aromatic tagines and warm, buttery couscous, it's no wonder Moroccan cuisine has become so popular! Full of favorites like caraway soup, slow-cooked lamb stews, spicy salads, flatbreads, sublime desserts and mint tea, Authentic Recipes from Morocco contains over 50 recipes that reveal the treasures of regional Moroccan cooking." – (adapted from Syndetics summary)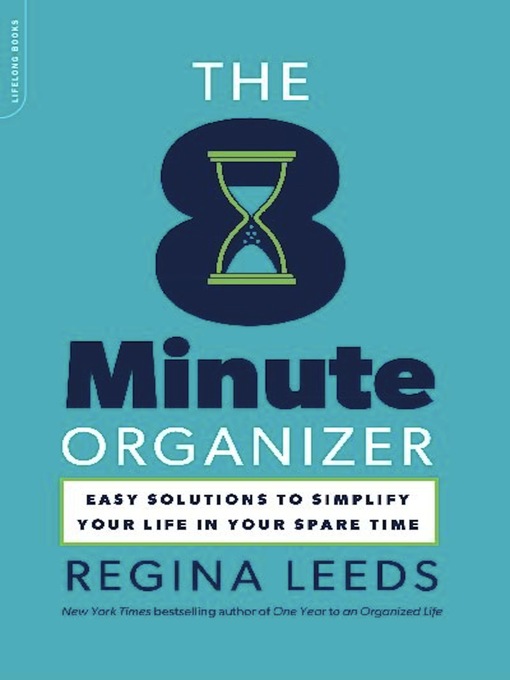 The 8 Minute Organizer: Easy Solutions to Simplify Your Life in Your Spare Time / Regina Leeds
"From the author of New York Times bestseller One Year to an Organized Life, the book for anyone too busy to get organized." – (adapted from Syndetics summary)
OverDrive is a digital media platform where library customers can download eBook and audio titles onto Mac or PC and transfer them to portable devices e.g. eReaders (Kobo, Sony Reader). Choose from a growing collection of contemporary fiction, non-fiction, classics, young adult and children's titles. You can download for free, 24/7, from the comfort of your own home and never have to pay overdues!
Try the quick start guide or take a guided tour to get started now.